Talks | Oct 24 2017 6.30pm
RU/Liquitex Artist Talk: Kristy Hughes and Daniel Mantilla in conversation w/ Thomas Micchelli and Jennifer Samet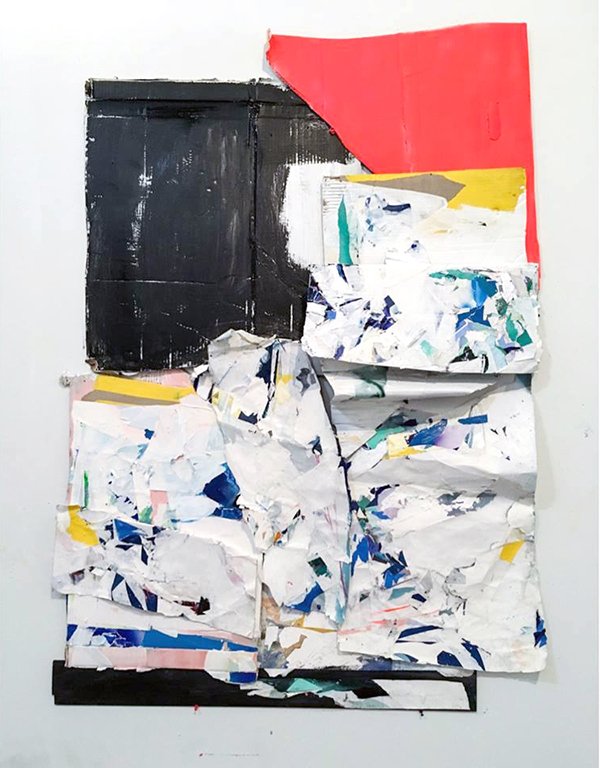 Kristy Hughes: Armor, cardboard, paper, collage, acrylic, wood, 78"x48"
Tuesday, October 24, 2017
6:30pm (free and open to the public)
Residency Unlimited (RU)
360 Court Street (enter the Church through the main entrance)
Brooklyn, NY 11231
Kristy Hughes and Daniel Mantilla Vinasco are the 2017 Liquitex Cadmium-Free Research Residency Awardees at Residency Unlimited.
During the upcoming panel discussion at RU Residency, two paintings each by Hughes and Mantilla Vinasco will be on display as examples of the work they were pursuing as residents.  Co-panelists Jennifer Samet and Thomas Micchelli will engage the artists in a conversation about their use of materials, their biographical arcs, and what common threads might link their divergent backgrounds, including ideas surrounding cultural identity and cultural crossover. The conversation will also include the painters' thoughts on the historical precedents of their work, and on the dialogues they continue to have with artists past and present.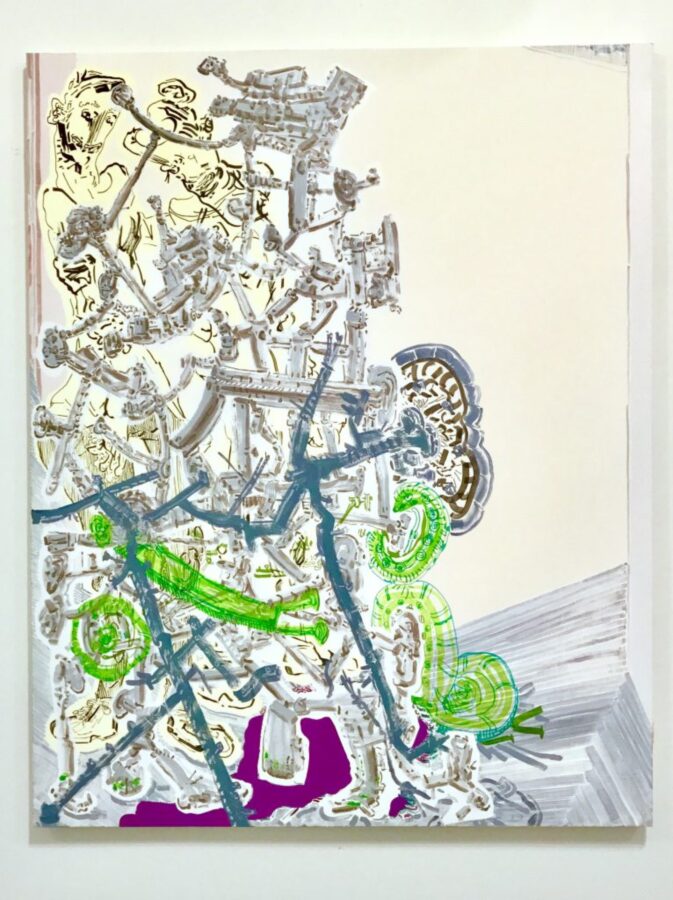 Daniel Mantilla: Bystanders, 2017. Acrylic on Canvas, 60"x48"
***

Based in Valdosta, GA, Kristy Hughes is a visual artist who works with collage and assemblage.  She has attended residencies at The Studios at MASS MoCA, Stutz Arts Association, and the Vermont Studio Center. She has had solo exhibitions at Gallery 924 in Indianapolis , at Butler University, and at Ivy Tech John Waldron Arts Center, Bloomington, IN. Recent invitational shows include Indiana University (Kokomo), Gallery 360 (Minneapolis), Artlink Contemporary Art Gallery (Fort Wayne, IN), and The University of Texas of the Permian Basin, (Odessa, Texas). Kristy's work is included in the collections of Mid American Print Council, El Minia University, El Minia, Egypt, Indiana State University, Terre Haute, IN, Eastern Illinois University, Charleston, IL, Indiana University Printmaking Archive, Bloomington, IN and Swope Museum of Art, Terre Haute, IN
Daniel Mantilla was born in 1982 in Bogotá, Colombia. He became active as an artist in the city of Ibagué, where he exhibited in the Museo de Arte del Tolima, and was part of several exhibitions organized by the Bank of the Republic. He has also exhibited in other cities in Colombia, Spain, and the US including the United Nations in Bogotá, Auditorio Enrique Granados Lleida Spain, The Tampa Museum of Art, USF Contemporary Art Museum, The School of the Art Institute of Chicago, and was part of the 2015 AIM Bronx Biennial at the Bronx Museum in NYC. This year he had a solo exhibition at Thomas Hunter Project Space at Hunter College, curated by Joel Carreiro. He was the recipient of a Kossak Travel Grant, Recognition Painting Award Julio Fajardo from Museo del Tolima, and he is the first artist to be selected for the Liquitex Cadmium-Free Research Residency at Residency Unlimited in Brooklyn, NY. He studied with Olga Martinez in Ibagué, Colombia, received his BFA from the University of South Florida, a Post-baccalaureate Certificate in Studio-Painting and Drawing at SAIC, and his MFA from Hunter College. He lives and works in New York.
Thomas Micchelli is an artist, writer and co-editor of Hyperallergic Weekend. His paintings and drawings have been exhibited at John Davis Gallery in Hudson, New York; Life on Mars, Outlet, Norte Maar, Studio 10, Centotto, and Schema Projects, all in Bushwick, Brooklyn; and Leslie Heller Workspace in Manhattan. He has written catalogue essays for Kunsthall Stavanger (Stavanger, Norway); ARoS Aarhus Art Museum (Aarhus, Denmark); Cheim & Read, Betty Cuningham, and Derek Eller (New York); Visual Arts Center of New Jersey (Summit, NJ), among others. In addition to Hyperallergic Weekend, his essays, interviews and reviews have appeared in The Brooklyn Rail, Art 21, Bookforum.com, and elsewhere. He is also the co-editor of the books On Curating: Interviews with Ten International Curators (DAP, 2009) and On Curating 2: Paradigm Shifts (DAP, 2016).
Jennifer Samet, Ph.D. is a New York-based art historian, curator, and writer. She completed her dissertation at the CUNY Graduate Center on Painterly Representation in New York: 1945-1975. She has lectured at universities across the country on the subject of "The Role of Empathy in Art." She curated major historical exhibitions on Jane Street Group, the history of the New York Studio School, and "Reconfiguring the New York School." She is particularly interested in the voice of the artist, and has published numerous interviews with painters.
This program is made possible with support from Liquitex.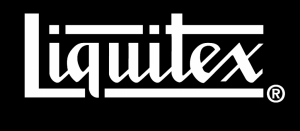 RELATED: