Talks | May 29 2019 6.30pm
RU Talk: Qëndresë Deda + Amanda Parmer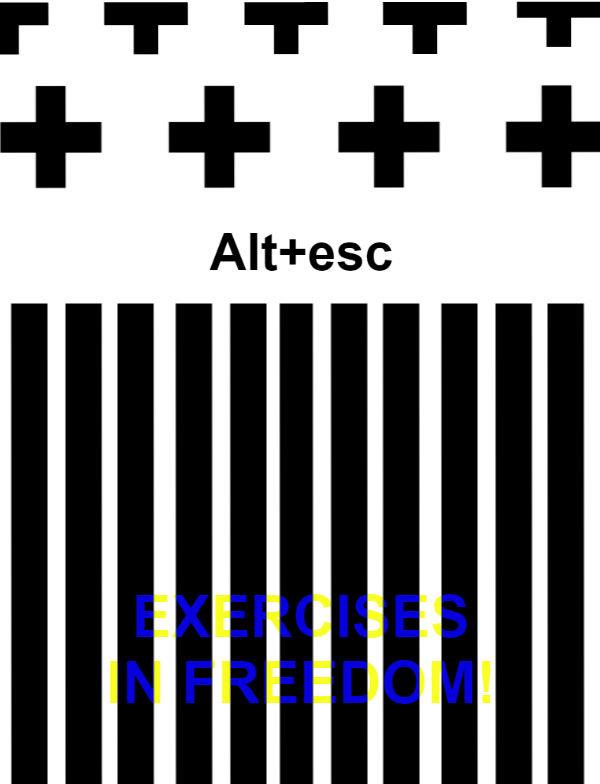 Wednesday, May 29, 6.30pm
Residency Unlimited (RU)
360 Court Street (enter the Church through the main entrance)
Brooklyn, NY 11231
Join Residency Unlimited (RU)'s resident Qëndresë Deda and ICI's Director of Programs Amanda Parmer for a discussion on "Power and Care." Parmer was one of five Jury members who selected Deda for the Artists of Tomorrow Award 2018, convening at Stacion – Center for Contemporary Art Prishtina in Kosovo this past fall. The talk will give multiple perspectives on the dynamics between artists and professional collaborators across the larger art community. Together, Deda and Parmer will discuss what makes us uncomfortable and angry in the process of "creating" a work of art. Both speakers will also analyze struggles and dependencies on the art system and how empathy can sustain and facilitate art practices.
We need to build something! We need to do something! We need to hold something! We need to share something! We need to give time to something! We need to hold something! We need to feed something! We need to leave it open! We need to leave it accessible! We need to create a new space! We need to work for something! We need to build something! That is not ours and not theirs, that is not his, that is not theirs. That is mine as much as it is yours when I and you could be anyone! We need to treat it with the same care as we do things that are ours We need a playground like this for creatures to play! A peaceful battleground. For new creatures to come!
***
Qëndresë Deda (b 1988) lives between Prishtinë, Kosova and Ljubljana, Slovenia. The work of Qëndresë Deda, produced for the Artists of Tomorrow Award 2018 revolves around the issues of identity, "utopic space" of freedom, rejection of all labels that you can reject, heaviness of what you are carrying, importance of creating a space, when you do not have the space you use your body-self as a space. From symbolic parts of the images, Qëdresë Deda related the image of "the stone", which was a metaphor for Sisyphus myth and heaviness with the text that was part of the exhibition two years ago which she found important for the position that she is situated in now (and all of us). The otherness seen in us, occupation, displacement and also universal the wish and need for freedom. Qëndresë Deda's works have been shown in several solo and group exhibitions including: Galerija 7:069: S02EO1 - group presentation Trubarjeva hiša literature - 5. 11. - 15. 11. 2018, Second, third, fourth and fifth DIY Cabaret: Feminizem ni šala! – Cirkusarna NaokROG ,"Dance piece!" May –October 2018, Svetlobna gverila ALUO (smer video in novi mediji): Sladke barve / Sweet Colours, group presentation, May – June 2018, 7th – 11th March 2018 - Visual image representing the festival, Galerija Nočna izloba Pešak, KUD Mreža Qëndresë Deda: Kaj počnejo besede? March 3 – March 17 ⋅ 19th International Feminist and Queer Festival Red Dawns, FINDING KOSOVO A quest for identity, Exhibition June 14 – June 28 2017 ⋅ Atelierhaus Salzamt, Obere Donaulände 15, 4020 Linz, Austria.
Amanda Parmer is the Director of Programs at Independent Curators International. She previously worked as the Curator of the Vera List Center for Art and Politics and is a 2009-10 Whitney Independent Study Program Helena Rubenstein Curatorial Fellow. She has organized diverse exhibitions, programs and events with artists, collectives, curators and thinkers at Abrons Art Center, Brooklyn Academy of Music‬, Cleopatra's Brooklyn and Berlin, The Cooper Union, e-flux, High Line‬, The Kitchen, New Museum, The New School, The New York Armory and Volta Shows and Sunview Luncheonette. She was a co-organizer of the LEGACY and PERSONA New Museum Seminars: (Temporary) Collection of Ideas and has taught at Eugene Lang College of Liberal Arts at The New School and Rhode Island School of Design. In 2014 she initiated Parmer, a curatorial platform for exhibiting, programming and writing based in New York that focuses on queer and feminist strategies and post-colonial analysis.
Independent Curators International (ICI) produces exhibitions, events, publications, research and training opportunities for curators and diverse audiences around the world. Established in 1975 and headquartered in New York, ICI is a hub that connects emerging and established curators, artists, and art spaces, forging international networks and generating new forms of collaborations. ICI provides access to the people and practices that are key to current developments in the field, inspiring fresh ways of seeing and contextualizing contemporary art.
This program is made possible with the support from the Trust for Mutual Understanding and the Stacion – Center for Contemporary Art Prishtina.