Talks | Sep 28 2018 6.30pm
RU Talk: Michel Perez and Alain Pino in conversation with Elvis Fuentes and Rafael DiazCasas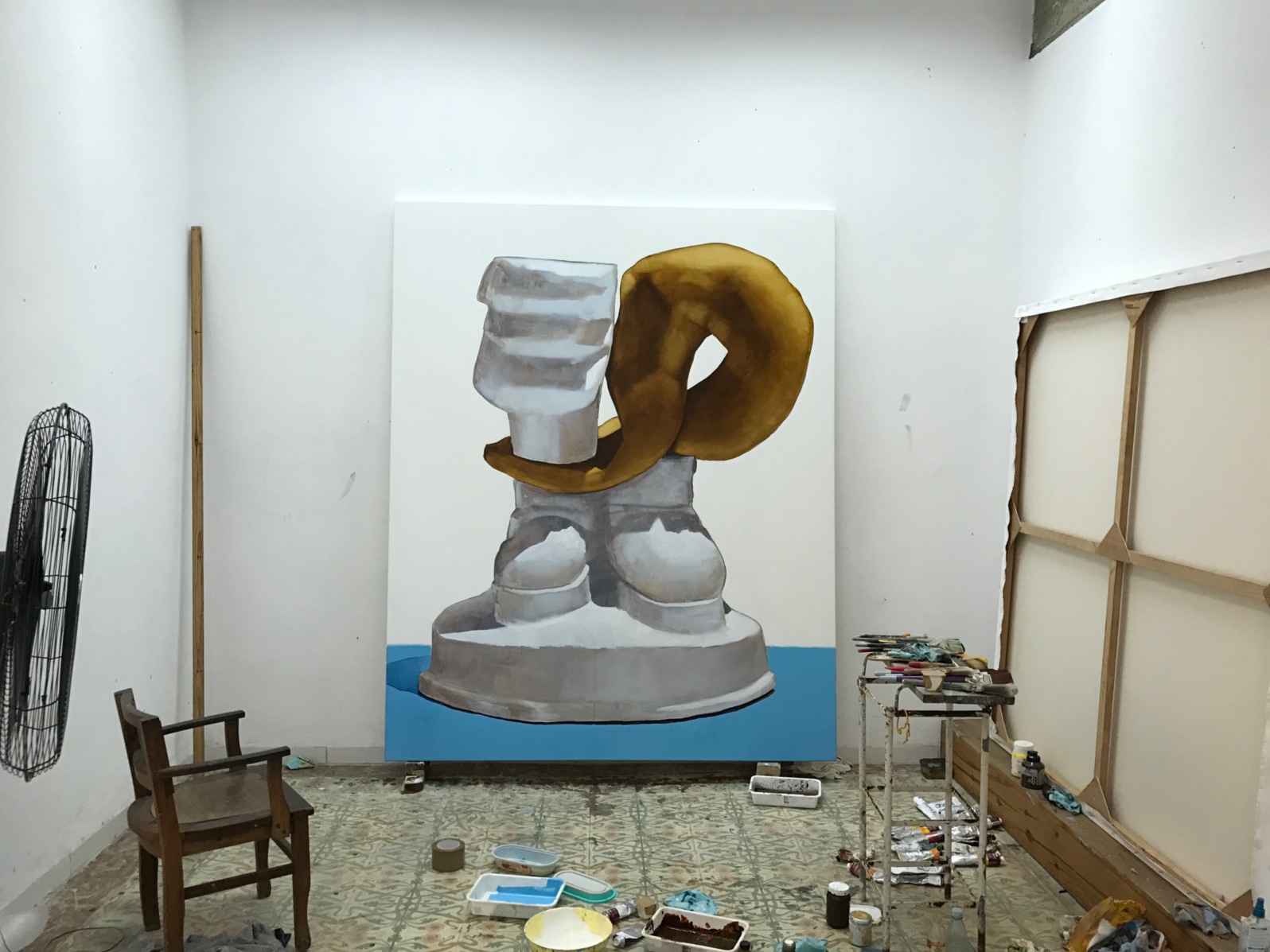 Michel Perez's studio
Friday, September 28, 2018 
6:30pm (free and open to the public)
Residency Unlimited (RU)
360 Court Street (enter the Church through the main entrance)
Brooklyn, NY 11231
The artists from Cuba, Michel Pérez and Alain Pino, will discuss their respective practices and recent projects with the curators Rafael DíazCasas and Elvis Fuentes. Together they will examine the relationship between painting and objects reflecting upon Pino's exploration of the human condition through hybridity of materials and disciplines as well as Perez's investigations in the field of painting.
***
Michel Pérez 's abstract-figurative works give him a unique position in his generation, and among artists in Cuba as a whole. As a painter, his concern is to avoid faithful accuracy in favor of a universal expression. He focuses on the superordinate, the human-personal, so that his paintings seem like expressions of a new humanism, especially wherever there is the talk of a "tropical depression" – an actual meteorological term for a weather situation in the Caribbean that is dismal, grave, densely cloudy and dark. Represented by Galerie Mai 36, Michel Pérez Pollo's work is exhibited internationally. Recent exhibitions include : 2018: Positivo con positivo. Galería Servando, La Habana, Cuba. 2017: Art x Cuba – Contemporary Perspectives since 1989; Ludwig Forum für Internationale Kunst, Aachen. Germany. (Group) Kuba Art Now, Singer Laren Museum, The Nederland. (Group). Uqbar-Mai 36 Galerie, Zurich. Suiza. (solo). 2016: Siete días de suerte. Siegfried Contemporary, Londres (solo); 2015: Between. Union Nacional de Arquitectos de Cuba. La Habana, Cuba. See the exhibition history here.
Alain Pino is a multi-disciplinary conceptual artist who deftly crosses artistic borders between painting, drawing, printmaking, photography, and sculpting. Addressing social and political events – seen both in his hometown Camagüey and beyond – Pino marries paintings and photography in his installations, using visuals from the news, public space, as well as historic archives. Pino is a co-founder, with Niels Moleiro and Mario Miguel González (Mayito), of the artist collective The Merger. He remained in the group for eight years, departing in 2017. Selected solo exhibitions and with The Merger include 2018 Brave New World, Toth Gallery, New York; 2016 Sacando Lascas Collage Art Gallery Havana, Cuba; Diacronias de un Puzzle Galería de Arte ARTIZAR Santa Cruz de Tenerife, Spain; The Merger Touchdown XII Bienal de La Habana The Merger Studio Gallery, Havana, Cuba; 2014 One Race, Hemingway House and Museum, The Council of Galleries of Key West, FL; National Museum of Fine Arts, Havana, Cuba. See the exhibition history here.
Elvis Fuentes is a Ph.D. Candidate in Art History at Rutgers University. His research interests focus on the afterlife of Soviet visual culture in Latin America–in particular Cuba and Nicaragua–and the impact of the Cold War in contemporary artistic practices and aesthetics. For over fifteen years, he has served as a curator at art institutions in Cuba, Puerto Rico and the United States. Awarded Grand Prix at the 26th Ljubljana Biennial (2005), Fuentes has curated exhibitions across Europe, Asia and the Americas. He has recently been appointed Chief Curator for the San Juan Poly/Graphic Triennial.
Rafael DiazCasas is an art historian and independent curator, working as an art advisor based in New York City. With an interest in modern and contemporary art focused on Latin America and Cuba, he has curated exhibitions in the United States and abroad. He writes about art and culture for several national and international publications and is a co-author of Hard Light: The Work of Emilio Sanchez (Prestel London – New York, 2011). Since 2013 he has been a lecturer at The School of Visual Arts in New York City. Currently, he is working on a retrospective exhibition of Dolores (Lolo) Soldevilla (1901 -1971). Upcoming publications include a monograph of Salvador Corratge (1928 - 2014), a member of the Cuban 10 Pintores Concretos group.
This program is supported by the Rockefeller Brothers Fund and the Cuban Artists Fund. This program is supported, in part, by public funds from the New York City Department of Cultural Affairs in partnership with the City Council.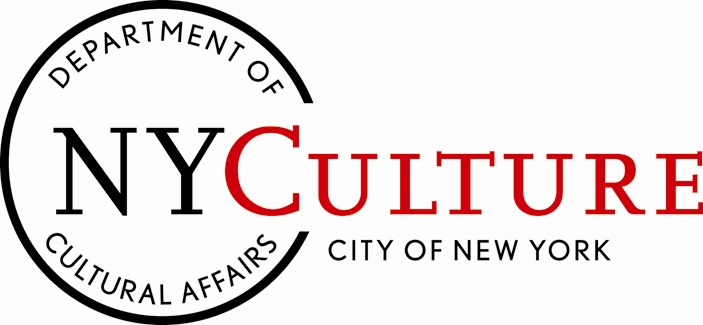 RELATED: