Talks | Jul 24 2017 6.30pm
Jorge Wellesley and Elizabet Cerviño in conversation w/ Meyken Barreto and María de Lourdes Mariño Fernandez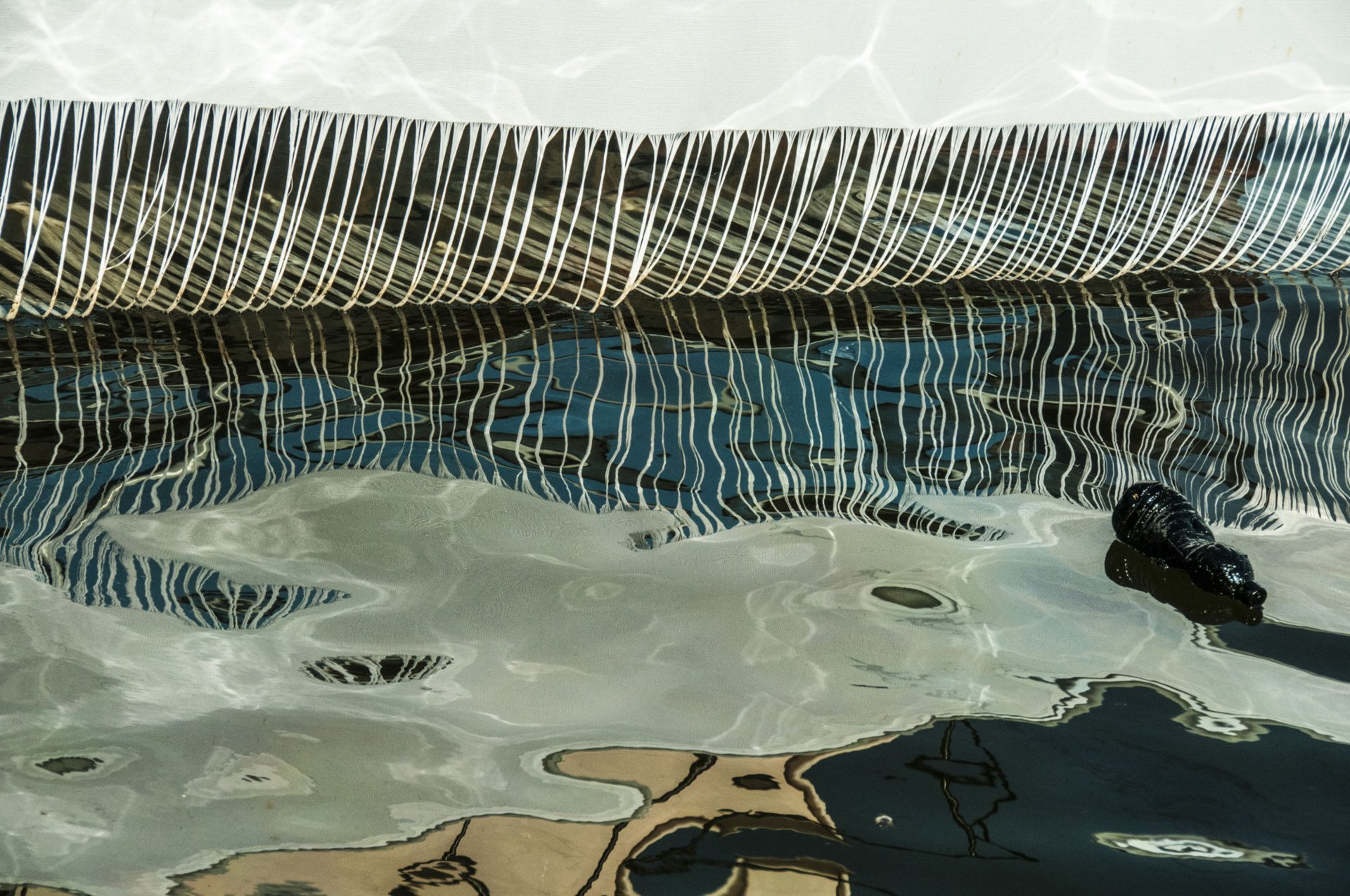 Elizabet Cerviño: Peine de agua, 2015. Video still
Monday, July 24, 2017
6:30pm (free and open to the public)
Residency Unlimited (RU)
360 Court Street (enter the Church through the main entrance)
Brooklyn, NY 11231
Please join us for a discussion between the artists Elizabet Cerviño and Jorge Wellesley with María de Lourdes Mariño Fernandez (curator) and Meyken Barreto (art critic and Regional Director of Americas at Artist Pension Trust).
Reflecting on Elizabet Cerviño's practice, María de Lourdes Mariño Fernandez writes: "Elizabet's art is a mixture of earth (the dust we all are) and thought. It is formed through the vital bound with material elements as much as hopes, feelings and desires the artist shares with her public and her city. Her art could be made of any material, take any form (painting, installation, video), but it is always an act, something that happens at a single time and space. The core nature of her art is performance, and she has been doing it since she was fifteen. This is not just a profession; this is a way of living and understanding life. Precisely, like life, it 's hard to classify Elizabet's work... She can draw destroying the canvas, paint with the oxidation process, or build structures that will disappear to the contact with air or water. Together, all her work creates a sense of ambiguity, void, or uncertainty that paradoxically ends as a movement of liberation and faith towards the spectator. "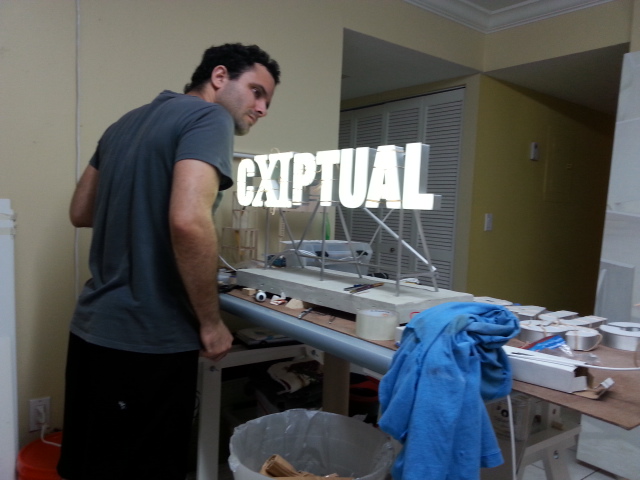 Jorge Wellesley in his studio.
In her conversation with Jorge Wellesley, Meyken Barreto will explore the main concepts that govern the artist's practice that are based on the idea of ¨crisis of meaning in language¨. By commenting a selection of works ranging from painting, drawing, installation and video art, the art critic and artist will offer an overview of his practice and address core elements i such as the relationship between Truth and Reality and Art and Language.
Photos of the event :
Audio record:

***
Based in Havana, Elizabet Cerviño's art practice is contemplative and focuses on fragility through the subtle gestures of ritual and craftsmanship. Her work takes the form of performance, environment, installation, object (painting) and sound. Elizabet Cerviño is represented by [**Continua Gallery**](http://www.galleriacontinua.com/). Recent solo exhibitions include: 2015 Hoguera. Residencia Red Miller; 2014 Paisaje a 360º. Galería Villa Manuela. La Habana, Cuba; 2013 Hálitos. Centro de Desarrollo de las Artes Visuales (CDAV). La Habana, Cuba. Awards include: 2015 Residencia Vermont Studio Center. Red Miller. Vermont. EEUU 2015 Finalista 1ra Edición al Premio Internacional de Arte Cubano, Categoría Joven Artista del Año, Fundación Farber. Cuba-EUA.
While Jorge Wellesley alternates between painting, drawing, installation and video art, his focus is the investigation on the crisis of meaning in language, the philosophical relationship between Truth and Reality and the relations between semiotics, language and art. Most recent solo exhibitions are: 2016 Verdad y No, Nina Menocal Gallery, Mexico, DF; 2015 Semiotic tree II, Art Center South Florida, Miami, FL, USA. Reveal, The Patricia & Phillip Frost Art Museum, FIU, Miami, FL, USA. The artist has also shown at Centro de Desarrollo de las Artes Visuales; Habana Gallery; Hispan-American Cultural Center; Habana Club Museum; Higher Institute of Arts gallery; Fine Art and Design Provincial Center, Havana, Cuba; Jesús Gallardo de León Gallery, Guanajuato, Mexico; Wissenchaftspark, Gelsenkirchen, Germany; Second International week of Art, Bogotá Colombia; Amadis Exhibition Hall, Madrid, Spain.
Meyken Barreto is an art critic and curator. She is currently a Regional Director at Artist Pension Trust. Barreto was Gallery Manager at Y Gallery in New York and Studio Manager at Los Carpinteros Studio in Madrid and Havana.
 She was professor at Havana University and San Geronimo College in Havana. She has lectured in international institutions such as Universidad Complutense in Madrid and, Martin Luther University, Halle (Saale). She won Cuba's National Curatorship Award in 2009 . She has recently curated the exhibition Cabinet or Curiosities: The whimsical world of Carlos de Medeiros at Guttenberg Arts, NJ in 2017; and co-curated the group exhibitions Divagation at Y Gallery in 2016, Pioneros: Building Cuba's Socialist Childhood at Aronson Galleries at Parsons, The New School for Design, New York in 2015, and Flow: Economies of the look and creativity in contemporary art from the Caribbean at IDB Cultural Center, Washington DC in 2014. She contributes to various art publications such as ArteCubano, Art OnCuba and Artnexus.
Maria de Lourdes Marino is an independent curator and critic of visual arts. She earned my BA as Art Historian at Havana University in 2007. She was Assistant Professor for eight years at the Higher Institute of Art (ISA) where she taught Cuban Studies, Workshop of Art Criticism and Cuban Cinema. While working at ISA, she started working as an Independent Curator in collaboration with another teacher of the institute, Anamely Ramos. THeir curatorial projects have been developed with artists from different generations as part of an educational experience. They attempt to be research oriented to recover the historical memory of the island by organizing exhibitions in forgotten places and away from the circuit of galleries, combining History, Theory, and Architecture for site-specific events. Marino is currently studying Nonprofit Management for Art and Culture Institutions at the University of Delaware.
RU is grateful to the Rockefeller Brothers Fund and the Cuban Artists Fund for supporting this program.


RELATED: