Exhibition | Jul 23 2022 12:00 - 6:00 pm
4D Flag by Lindsey Whittle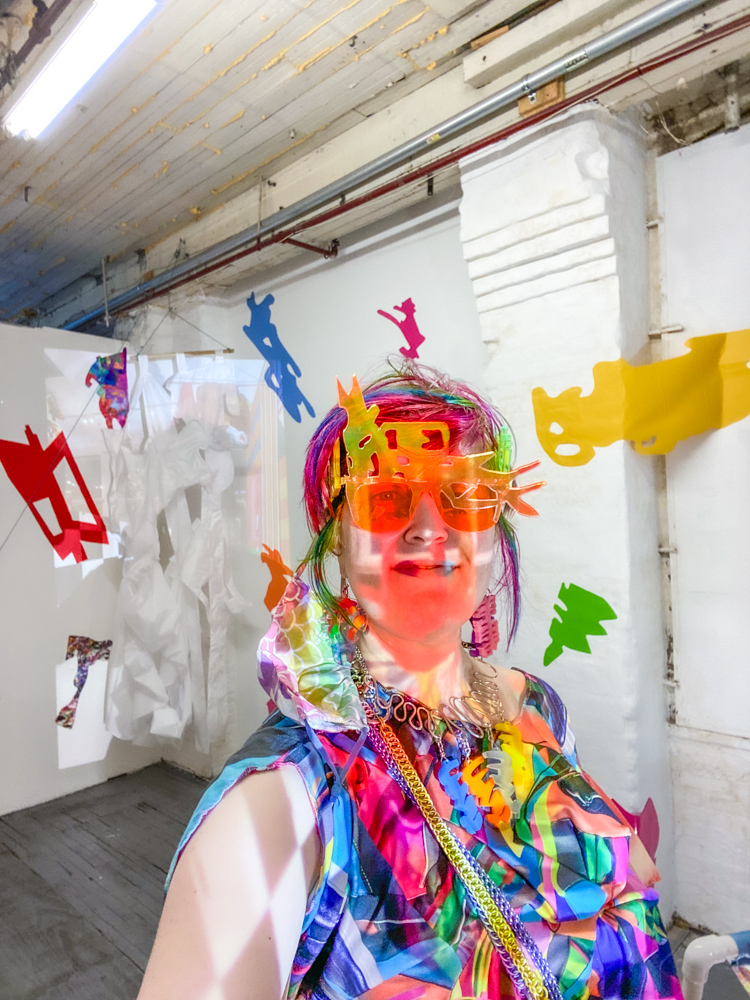 Lindsey Whittle, "Self Portrait", Mixed Media, Mostly textile based, June 2022.
Saturday July 23, 2022 | 12-6pm
Performative Experiments by the artist: The first 15 minutes of each hour | 2pm: mini flags will be distributed as part of a performance (while supplies last)
KODA House 
Governors Island, Colonels Row, Building #404B, second floor
Click here to view map. Details on how to get to Governors Island here.
Lindsey Whittle's (Sparklezilla) project "4D Flag" is an ongoing project with Cincinnati artist Benjamin Cook and will feature a digital flag by Loraine Wible. Both Whittle and Cook have been exploring together what is and how to communicate through interactive flags. Cook and Whittle have been building this collaborative flag language together since November 2021, with Cook, a vexillologist and contemporary painter, giving many compelling flag presentations to Whittle's Classes since 2019. Whittle was a lead teaching artist for the Cincinnati Artworks HDC Flag program summer 2020 and 2021 where she exhibited flag work with youth apprentices. This will be the 3rd variation of "4D flag" since starting this project with Cook, and the first time installing it outside, allowing the work to come alive with sunlight and wind. Whittle's flags dig into the idea of teamwork by exploring her 25 active collaboration languages through her visual and creative choices. Whittle and Cook have strong interests in exploring color, layer, shape and collaboration that they look forward to sharing with audiences on Governors Island. Whittle will be exploring performative experiments with the work the first 15 minutes of each hour from 12-6 (6 experiments total). At 2 pm mini flags will be distributed as part of a performance - while supplies last.
Click below to see images from the exhibition.
Photo credit: Grace DuVal (Click here to view more images on photographer's website) 
About:
Lindsey Whittle, also known by her art name/identity Sparklezilla, is a multimedia performance and garment-based artist, textile print designer, art experience facilitator and educator who likes to take art experiences out of traditional art spaces and into everyday life. She uses colorful, transformable objects not only to form shapes, but as a starting point for collaboration. Whittle is a professor and educator that has developed custom garment and performance art programs for the Art Academy of Cincinnati since 2016. Whittle co-owns and co-instigates PIQUE, an experience gallery and Airbnb in Covington, KY, with her husband and fellow artist Clint Basinger. Basinger and Whittle, when working together operate under the art collective name "Spikow" which also includes their sound art band "Spikow for Now". PIQUE's Airbnb has been featured in Architectural Digest and Whittle's artworks have been featured by Hyperallergic.
This program benefits from the support of the Great Meadows Foundation, Louisville KY.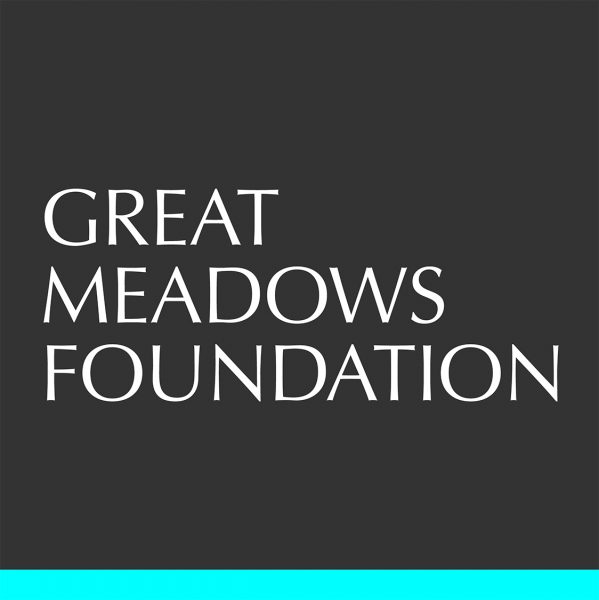 This program is supported, in part, by public funds from the New York City Department of Cultural Affairs in partnership with the City Council.

RELATED: