Exhibition | Sep 24 2022 12:00 - 6:00 pm
Open Studio: Recent Work by Ariel Cabrera Montejo
Inside Ariel Cabrera's studio
Saturday September 24, 2022 | 12:00 - 6:00pm
Location: 507 43rd Street, Suite 4E, Union City, NJ 07087 (See map here)
Raised in Cuba, Ariel Cabrera Montejo was surrounded by historical memorabilia, collectibles and artworks. These authentic testimonies from the past were as relevant as they were rare and differed with the official history of the struggles for independence in Cuba which Cabrera was taught at school. The government's version was the result of a unilateral doctrine justifying the political ideology in the Island. This motivated Cabrera to revisit history−this time from the perspective of an artist.
Early on in his artistic career, Cabrera chose to adopt traditional painting techniques and was influenced by pictorial references ranging from Impressionism to the Spanish, Italian and American schools of painting which had marked Cuban art during the colonial period. Cabrera infuses new meaning in his images by depicting actions and narratives that propose an alternative to Cuba's mainstream history and legitimize its population in a different way.
"In my work you will see images featuring aspects that are not found in mainstream Cuban history in which references relating to early photography and its relationship with painting are explored. My imagined subjects are anecdotal heroes depicted in battlefields struggling for the independence of Cuba. Unlike the traditional representations of military struggles that appear in Cuban colonial paintings portraying men as solemn figures on pedestals, my subjects have carnal, ludic and sensual desires. Less military and more human, they appear in romantic struggles and intimate scenes which are shaped as campaign notes and short stories. I make an ideological deconstruction of hieratic images of solemn independence patriots or historical heroes (mambí) whose characters are recurring at the different stages of the battlefield, where the paradox is implicit, and the historical discourse is as an open approach between the truth and simulation."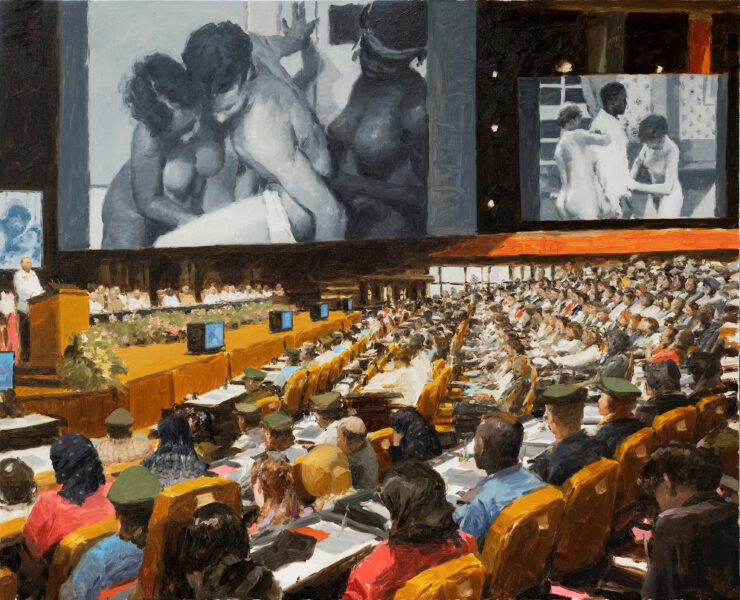 About
Based in New Jersey and a current RU resident artist, Ariel Cabrera Montejo is a painter who studied at the Fine Arts Academy of Camaguey and the Superior Institute of Arts in Havana, Cuba. Cabrera investigates the historical discourse between truth and fiction found in the archives of Cuban history, and questions the official narrative of the island by bringing to the fore sensitive topics such as sexuality, power, and the loss of the war hero myth. In his present works, theatrical scenarios are inspired by historical periods such as the Interwar Period (1879-1895) and the Cuban War of Independence (1895-1898), where military heroes come across as men driven by human and bodily urges.
Ariel Cabrera exhibits in the United States, Spain, Italy, Mexico, Germany, and Colombia. He is represented by Galleria Mazzoli (in Modena, Berlin, Düsseldorf), Galeria Alvaro Alcazar (Madrid) where he has his next solo show in February 2023, Galeria Duque Arango (Medellin, Colombia), Galeria Estereo (Monterey, Mexico) and Bernice Steinbuam Gallery (Miami). His works are held in the collections of Collezione Maramotti, Italy, Perez Art Museum, Miami; Darlene M and Jorge Perez Collection, Miami; Massimo Bottura Collection, Italy; Ferrari & Ferretti Collection, Italy; The southeastern Center for Contemporary Art (SECCA), North Caroline, US Embassy Madrid art collection / Spain. In New York, the artist was invited as professor at the New York Academy of Art (NYAA). Publications include the cover of La Lettura Corriere della Sera Magazine, Italy. La lectura / El mundo news papers, Madrid , Miami Herald, El Nuevo Herald / Miami and NUMERO Magazine Berlin.
This program benefits from the support of the Rockefeller Brothers Fund and the Cuban Artists Fund.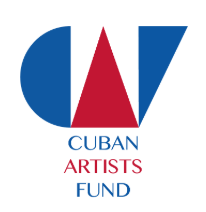 This program is supported, in part, by public funds from the New York City Department of Cultural Affairs in partnership with the City Council.

RELATED: