Talks | Sep 19 2019 7 -9 pm
Panel: Artist Safety Hosting, A Discussion on Practice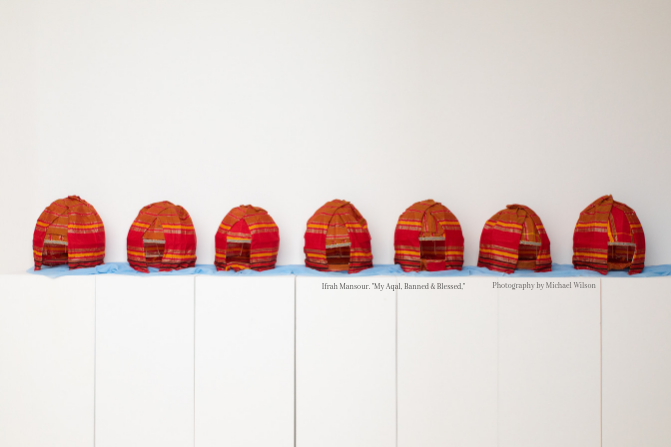 Artist Safety Hosting: A Discussion on Practice
Date: September 19, 2019 @ 7-9 pm
Location: Goethe-Institut / 30 Irving Place / New York, NY 10003
RSVP Required: Please email: mary@residencyunlimited.org to reserve your spot.
For threatened artists, a safe haven residency can be life-changing. As artists around the world face increasing persecution, censorship, forced displacement, or worse, leaders in the fields of art, residencies, law, human rights, real estate, and academia are in a unique position to leverage their resources and expertise to create safe haven residency spaces for artists at risk.
Now in its third year, the New York City Artist Safe Haven Residency Program is an innovative cross-sector coalition-led residency program for at-risk artists, hosted at Westbeth Artists Community. The residency program's coalition partners include ArtistSafety.net, Artistic Freedom Initiative (AFI), Residency Unlimited, PEN America's Artists At Risk Connection, Fordham University, and Westbeth Artists Community. 
The publication of a safety hosting guide marks the residency's graduation from prototype to program. In the guide, coalition leaders offer reflections on the history, ethics, and practice of artist safety hosting in New York City and other places. The guide's celebratory launch event, held on September 19th, is centered around an impactful conversation with Tania Bruguera, as well as a timely panel discussion moderated by Prerana Reddy and featuring Laura Raicovich, Francis Greenburger, and others. The discussion aims to address the evolution of "safe havens" and residency programs for threatened international artists, the role of cultural institutions and philanthropy in amplifying the case for protecting these artists, the importance of safeguarding freedom of expression, and honors key individuals who, through their work, have nurtured and supported this growing field at a political moment when it is more critical than ever. Copies of the guide will be available at the event.
...............
The Goethe-Institut is Germany's cultural institute, active worldwide. It promotes the study of German abroad and encourages international cultural exchange. The Goethe-Institut and ifa (Institut für Auslandsbeziehungen) recently launched the Martin Roth Initiative to protect artists who are committed in their home countries to the freedom of art, democracy, and human rights by enabling temporary residence in Germany or third countries for the purpose of protecting those who are being persecuted.
This program is made in partnership with: