Exhibition | Nov 6 - 22 2015
Pairing Down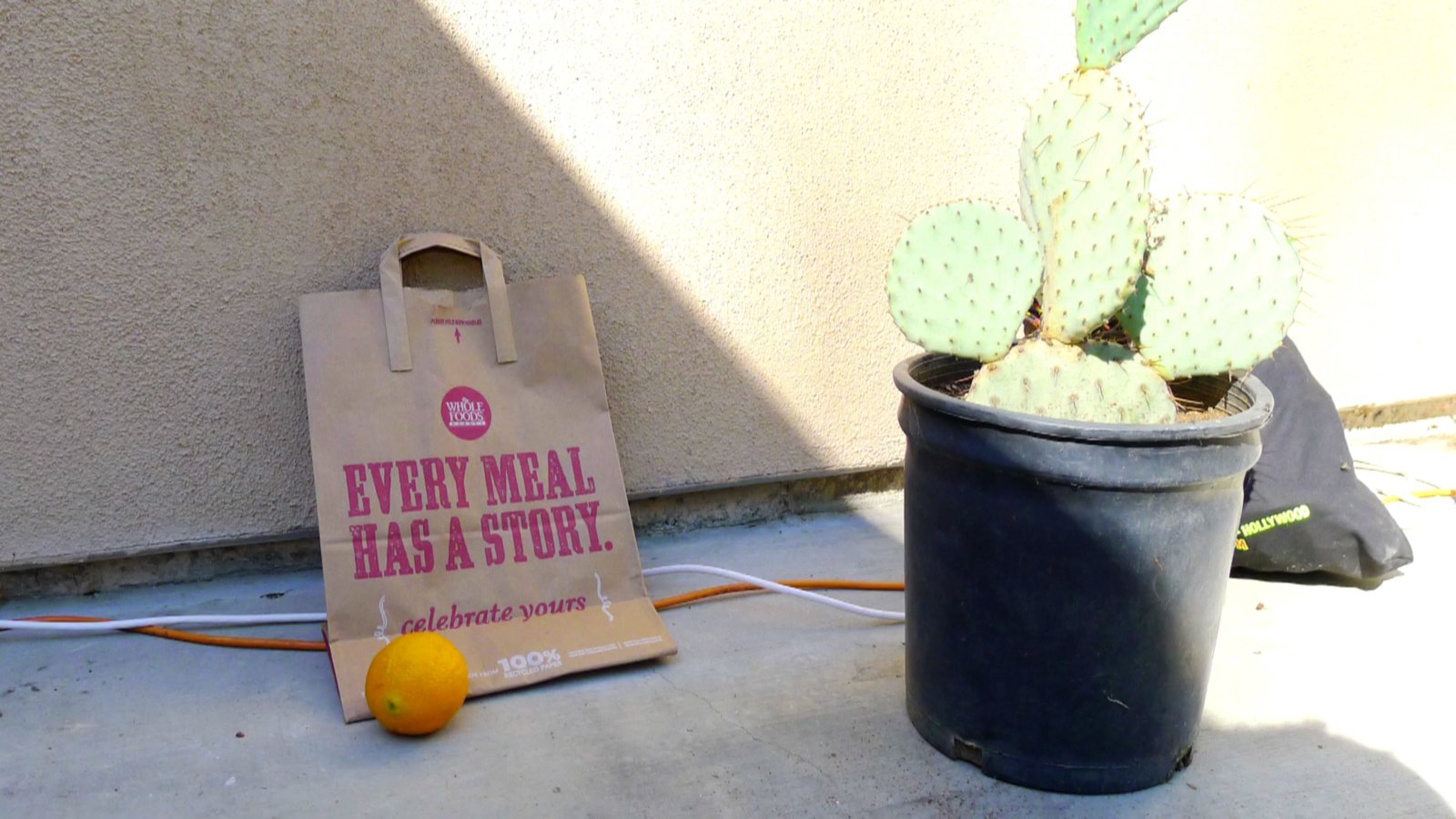 Søren Aagaard, Tabletop Dolly (still), 2014
Opening Reception: Friday, November 6, 7-9pm
8pm: Performance of The Spheres by Diana Policarpo and Hannah Catherine Jones (sound) and Camilla Padgitt-Coles (visuals)
Viewing hours: November 6 - 22, Thurs-Sun: Noon-7pm
Peninsula Art Space
352 Van Brunt Street
Brooklyn, NY 11231
Peninsula Art Space is pleased to announce Pairing Down, a group exhibition presented in collaboration with Residency Unlimited and curated by Marion Guiraud and Rachel Valinsky. Featuring the work of Søren Aagaard, Felipe Cohen, Diana Policarpo, Ariel Reichman, Pairing Down presents projects developed over the course of their residencies and elaborations on past works for the first time in New York.
The act of pairing down, understood as both a gesture of reduction and a splitting, doubling, or mirroring of processes or materials is a central tenant of the exhibition. Often employing an economy of means and paying attention to everyday objects to achieve evocative effects, Aagaard, Cohen, Policarpo, and Reichman make use of analogic and metonymic processes to reveal qualities of certain materials and surfaces, devise narrative strategies, draw attention to their surrounding environment, or explore forms of different forms of embodiment.
Søren Aagaard's two-channel video Tabletop Dolly (2014) activates various modalities of autofictional narrative, exploring the interplay between the flow of voice-over and the flow of images culled from the artist's 2010 photographic travelogue archive. Aagaard mixes registers of fiction, fact, and observation, describing modes of engagement organized around culinary experiences, tourist tropes, and national identity.
Felipe Cohen's collages and sculptural works deploy everyday materials, including paper, cardboard, basalt, and glass, among others, to explore the constructive and often revelatory potential of simple objects. His minor interventions into the materials are nevertheless decisive transformations, that grant humble objects an ability to signify both their essential qualities and their movement across visual and perceptual registers.
Diana Policarpo's Visions of Excess (2015) draws on Georges Bataille's The Accursed Share to develop a sound-poem installation that attempts to reformulate a comprehensive theory of general and political economies from a feminist perspective. The artist's voice within the installation sets up an embodied environment, converting excess and expenditure into immediacy and presence. At 8pm during the opening, Policarpo, Hannah Catherine Jones, and Camilla Padgitt-Coles will perform The Spheres. Through live improvisation, they will create imaginary landscapes and ethereal atmospheres, weaving sound with layered vocals, revisiting scenes from Music of the Spheres/Status Quo (1938), an unfinished opera for electronic instruments by Johanna Magdalena Beyer (Leipzig, 1888-New York, 1944)
Ariel Reichman explores the individual's navigation between private and public spheres, through different visual modes of access. His video, My Mother, you see, she just doesn't know how to light a lighter (2015) presents an intimate, repetitious gestural performance, enacted by the artist's mother and her attempt to use a commonplace object for the first time. Reichman's Barbed Wire painting similarly plays out themes of frustrated access, turning the wall into a boundaryscape, an abstract yet local structure that mediates aesthetic forms and modes of engagement.
--
Rachel Valinsky is an independent curator, writer, and translator based in Brooklyn, New York. Recent projects include the group exhibition Itself Not So at Lisa Cooley, the screening series In and Around Collaborative Projects, Inc at Spectacle Theater, and the performance programs User Agent at Judson Memorial Church, and Un, Deux, Trois at Home Alone 2 Gallery. Her writing has appeared or is forthcoming in East of Borneo, Millennium Film Journal, BOMB, C Magazine, and AVANT.org, among others. She is the author of art&education (Luma Foundation/89plus, 2014). She is a co-founder of Wendy's Subway, a library, reading room, and workspace in Williamsburg, and a co-curator at Haeler Echo, New York. In Spring 2015, she was an art writer in residence at the Banff Centre. Rachel holds a BA in Art History and Comparative Literature from Columbia University.
Marion Guiraud (b. Paris, France) is an independent curator based in New York. She holds a B.A in Law and Art History from Paris 1 Panthéon-Sorbonne University and is a 2015 graduate of New York University's M.A program in Visual Arts Administration. She is currently Associate Curator of Programs at the Hollows and her most recent projects include: Matter to Scale and Nothing Will Be Lost at Peninsula Art Space, Brooklyn; Echo of Another Dawn at City Bird Gallery, New York.
Photo Documentation:


--
This is event is made possible with funding from Calouste Gulbenkian Foundation, Galeria Millan, Danish Arts Foundation, the Grosserer L.F. Foghts Fond, and Office of Cultural Affairs, Consulate General of Israel.
This program is supported, in part, by public funds from the New York City Department of Cultural Affairs in partnership with the City Council.