Exhibition | Apr 24 2021 11:00am - 6:00pm
Open Studio with artist Raúl Cordero – Tales Of An Indexed World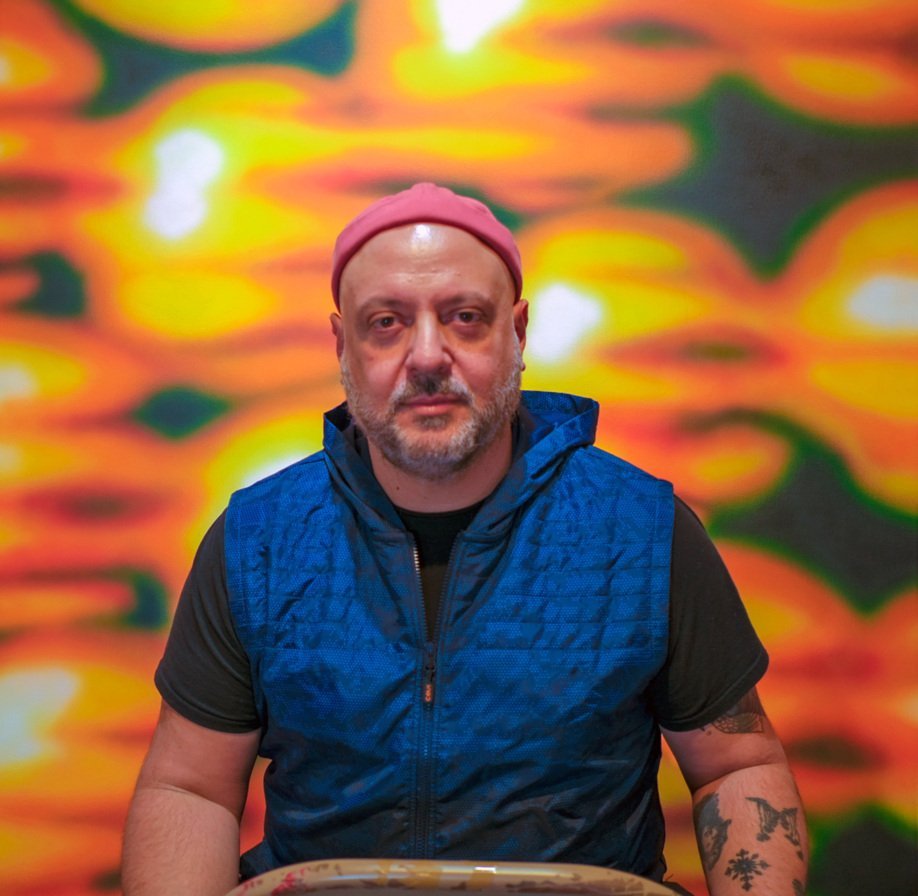 Join us on Saturday April 24th for Raul Cordero's Open Studio to view new works realized since early March by the artist during his RU residency. Tales of an Indexed World features five paintings, an installation and a series of videos.
Raul Cordero's practice is characterized by a constant scrutiny on current issues and situations affecting our lives and behaviors as contemporary individuals, while examining the specific nature and history of the media employed. With Tales of an Indexed World , Cordero continues his exploration on matters and concerns that shape our habits and vision of the world nowadays.
A discussion in the studio between Cordero and Meyken Barreto is available below.
The Open Studio will take place on April 24th from 11am to 6pm at 208 E 51st St, New York, NY
This presentation will be on view from Monday April 26th to Saturday May 1st by appointment with the artist directly at: raulcorderostudio@gmail.com
View Raúl Cordero's portfolio Here.
BIO:
Raul Cordero (b.1971) is a Cuban born artist based in Mexico City. He has exhibited in museums and galleries around the world, while establishing a very personal universe that explores the visual manifestation of language and investigates the cognitive links between "looking at" and "reading" art.
His work can be seen in public collections around the world, including the Musée National D'Art Moderne Centre Pompidou in Paris, France; Los Angeles County Museum of Art (LACMA), The Museum of Contemporary Art in Los Angeles (MOCA), The Museum of Contemporary Art San Diego, The Pérez Art Museum Miami (PAMM) and the Museum of Art Fort Lauderdale, in the United States of America; El Museo Nacional de Bellas Artes, in Cuba; The Stedelijk Museum voor Actuele Kunst (SMAK) in Gent, Belgium; El Centro Atlántico de Arte Moderno (CAAM) and Museo Extremeño e Iberoamericano de Arte Contemporáneo (MEIAC) in Spain; among many others.
Click the image below to see photos from the open studio.
This program is made possible with support from The Cuban Artist's Fund and The Rockefeller Brothers Fund. This program is also supported, in part, by public funds from the New York City Department of Cultural Affairs in partnership with the City Council.