Exhibition | Jul 13 - Aug 8 2023
Open Studio: Recent works by Rafael Villares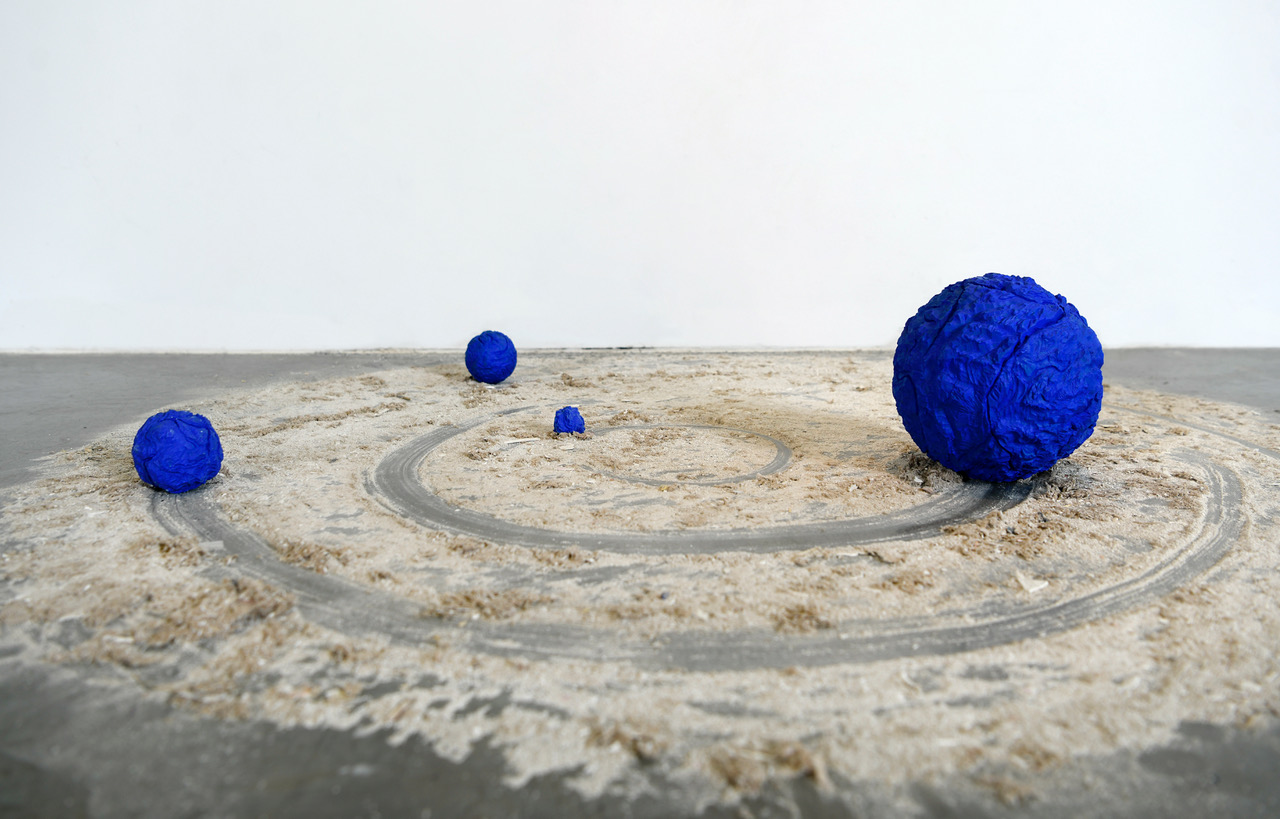 Rafael Villares, details from the series "Echo Atlas".
Opening: Thursday July 13, 2023 | 5:00 - 8:00 pm
Exhibition Walk-through with the Artist: Sunday August 6 |  3:00 pm
Until August 8 by appointment: rafaelvillares@gmail.com
Location: Cuban Artists Fund studio, 208 E 51st St, New York, NY
Click here to view the online brochure
For this open studio, Rafael Villares will present a series of drawings on paper, artist books, and installations as part of his ongoing research on the definition and representation of Nature and the landscape. In Villares' work, the landscape is an ambiguous and constantly evolving concept, which explains why his pieces regularly reveal various ways of perceiving and experiencing Nature. Although his creative process involves a research-based practice, often resulting from collaborations with scientists and academics, Villares emphasizes the importance of viewers being aware of their own vision and creative capacity when engaging with the artworks.
Driven by the artist's interest in the influence of art and science shaping the idea of Nature, the displayed works are visual experiments within the studio space, which functions as a laboratory. These pieces utilize the simplification that science makes of Nature through data, equations, and cartography as a foundation to construct multiple, invented, and possible landscapes within the artwork.
Click below to see images from the open studio
About
Rafael Villares (b.1989) is a Cuban-born contemporary artist who works across various media, including sculpture, installation, photography, drawing, and painting. Through researching the history of the Natural and Social Sciences, Villares' practice centers around an exploration of landscape, aiming to highlight how art and science intersect to shape and transform our understandings and perceptions of Nature. Villares often collaborates with scientists, researchers, and others across various disciplines to develop projects that challenge established ways of seeing.
Villares represented Cuba at the 59th Venice Biennale and has exhibited extensively both in Cuba and internationally, including at the Chazen Museum of Art in Madison, Wisconsin, the Museo Nacional de Arte (MNA) in Bolivia, the Havana Biennial in Cuba, the Vancouver Biennial in Vancouver, Canada, and the Sixty-eight Art Institute in Copenhagen, Denmark. He has also been an artist in residence at the Vermont Studio Center in the USA and at Casasola in Panama.
An alumnus of the Academia Nacional de Bellas Artes San Alejandro and the Instituto Superior de Arte (ISA) in Havana, Cuba, Villares is currently pursuing an MFA at Yale University School of Art, New Haven, USA. His works can be found in permanent collections such as the Minneapolis Art Institute (MIA) in the USA, the Chazen Museum of Art in Wisconsin, USA, and the Jose Luis Cuevas Museum in Mexico.
This program benefits from the support of the Rockefeller Brothers Fund and the Cuban Artists Fund.