Exhibition | Nov 17 2023 5:00 - 8:00pm
Open Studio: Recent works by José Manuel Mesías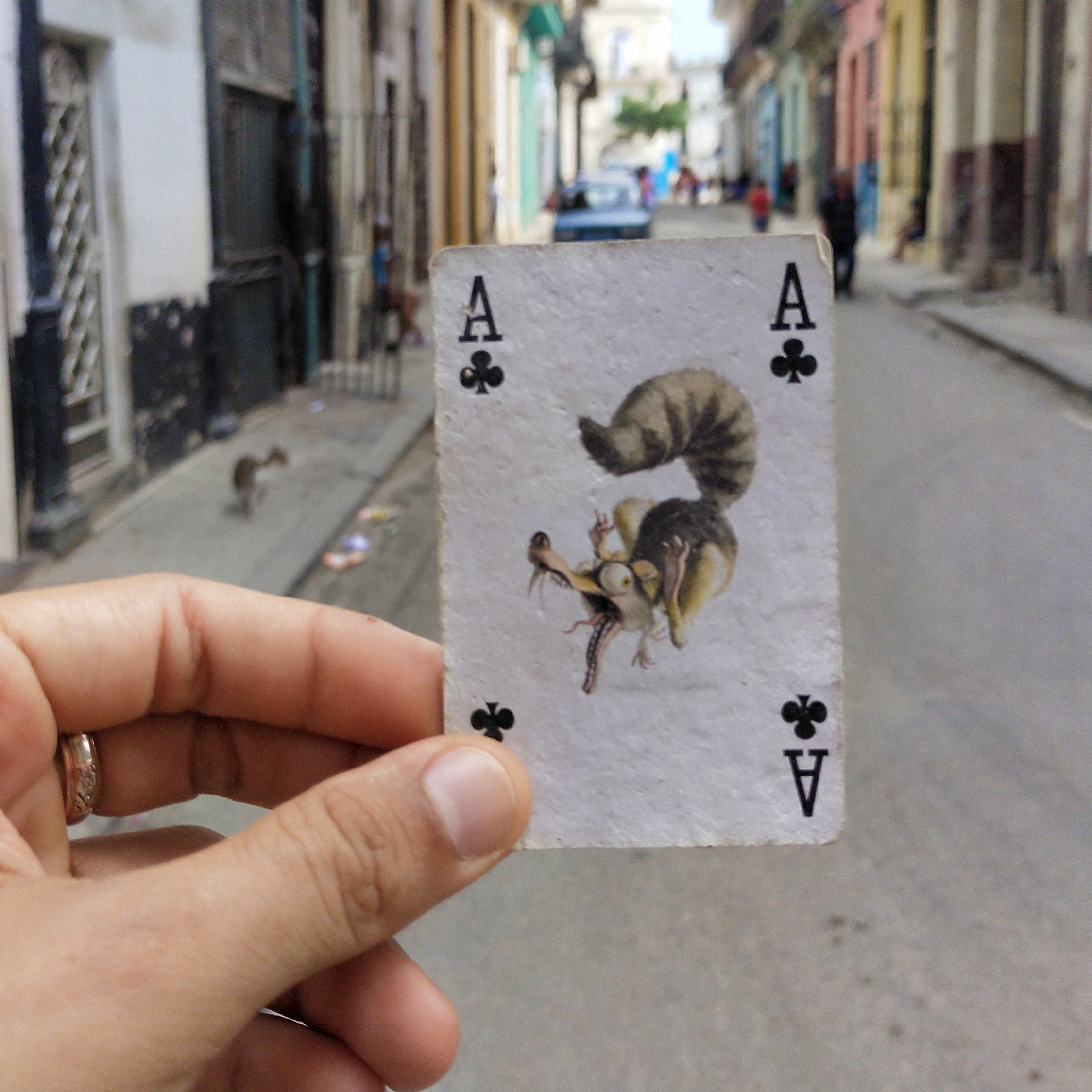 Playing card found at Villegas and Obrapía, June 30th 2023 - Documentation of found objects from the series Itineraries
Friday November 17, 2023 | 5:00 - 8:00pm
Location: Cuban Artists Fund studio, 208 E 51st St, New York, NY
Please join the Cuban artist José Manuel Mesías at an open studio event realized at the occasion of his residency in New York. Visitors will be exposed to new works as part of Mesias' ongoing series Mind species, broadly defined by the artist as a quest around the idea of art as a means of exploring the unknown. "Through a detailed observation of objects, spaces, and people close to his daily life, Mesías looks for a passage through the 'thick tissue' of the 'real world,' probing his disturbing and disquieting inner monologue".
This is an invitation for viewers to create meaning out of psychologically charged works, comprised of silent and mysterious paintings, as well as found and fabricated small textural objects by Mesias drawing inspiration from the decaying beauty and deterioration of the urban environment.
Click below to see images from the open studio
About
José Manuel Mesías is a Cuban artist who specializes in painting, drawing, video and installation. The latter being a medium for which he often focuses his practice on the object, its found status and its story. His work roots itself in both the past history and contemporary context of Cuba. It often looks back to the time of the Independence wars in Cuba in the late 1800s, a rare theme in contemporary Cuban art. His work reveals both personal and collective histories. It demonstrates the fundamental principles of the universe that can be manifested in the most insignificant objects and the most ordinary crafts.
Selected solo exhibitions include: Sala del Tiempo, a project presented as part of the official program of the 13th Havana Biennial, at Centro de Desarrollo de las Artes Visuales (2019); Sinsontes en perseverancia, a happening held at Calle Bernal y Águila, Havana (2019); Metáfora del crepúsculo árabe, Art Dubai, as a result of the residency period in the United Arab Emirates (2019); Image Index, Factoría Habana, Havana (2017); Acerca de la verdad absoluta and The Binary Show, Mindy Solomon Gallery (2016, 2015); El origen de la simetría, Centro Provincial de Artes Plásticas y Diseño Luz y Oficios, Havana (2012).
Click here for full bio.
This program benefits from the support from the Rockefeller Brothers Fund and the Cuban Artists Fund.