Talks | Jan 13 2022 1:00pm
Curatorial Peer Learning Group: Curating as Public Service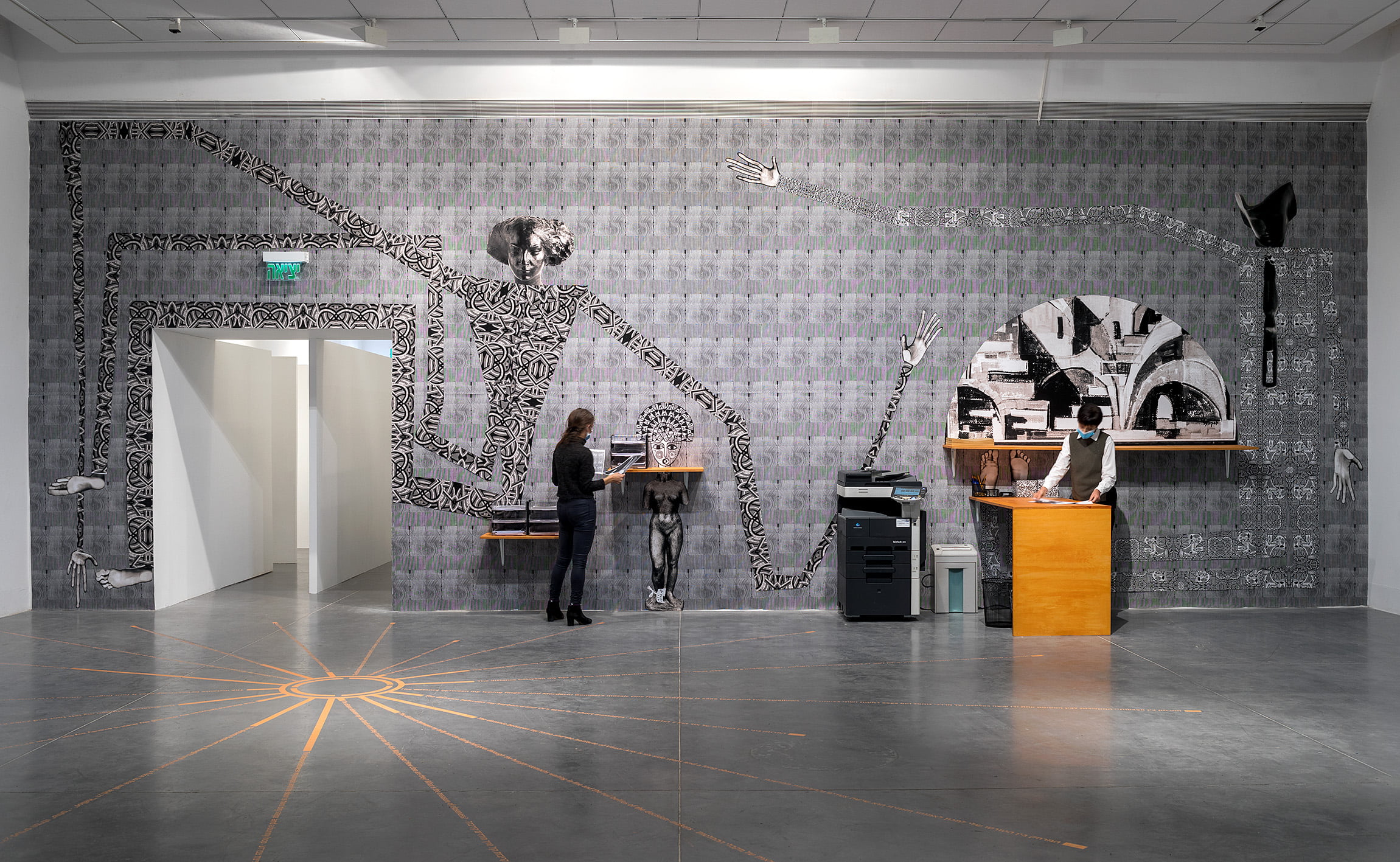 Works by Ofri Cnaani, Luciana Kaplun and Ruti de Vries in 'Now Open', 2021, curated by Or Tshuva, Petach Tikva Museum of Art, photo by Elad Sarig
Virtual Talk 
Thursday January 13, 1:00pm EST
Join us on Thursday, January 13 for RU's Curatorial Peer Learning Group where curators, writers, educators and other practitioners are invited to share ideas and think collectively on their own practice and the challenges it is facing today. This meeting titled Curating as Public Service will be hosted by Or Tshuva who will talk about civil service as a useful entry point from which to think about the role of curators in public museums today. She will present some of her recent curatorial projects working with museum collections and site specific commissions, and will discuss the production of museal counter readings in the process of becoming more transparent, inclusive and self-critical institutions.
Or Tshuva is an independent curator, writer, and educator currently based in Manchester, UK. Her curatorial projects were exhibited at the Petach Tikva Museum of Art, National Gallery of Modern Art in New Delhi, Jerusalem Design Week, Artport Tel Aviv, Beit Hagefen: Arab-Jewish Cultural Center and more. She gained her MA with distinction from the Visual Cultures department at Goldsmiths University of London and taught in several curatorial and museum studies programs in Israel. In 2018 her co-authored book Altering Narratives: Essential Political Practices in Visual Culture saw light with the support of Mifal HaPais lottery fund. She was involved in curatorial and research residencies at the MuCEM (Marseille), Liverpool Biennial, and most recently at Residency Unlimited.
This program is supported, in part, by public funds from the New York City Department of Cultural Affairs in partnership with the City Council.

RELATED: