Activities | Aug 17 2023 6:00-8:00pm
Kundalini Yoga Workshop: The Artist Within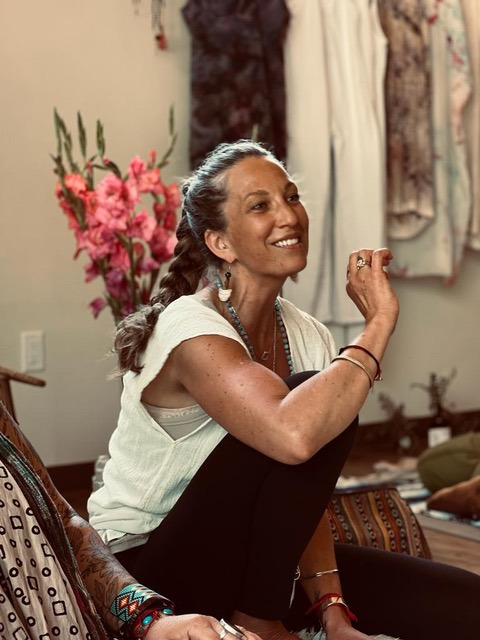 Thursday August 17, 2023 | 6:00-8:00pm
Location: Residency Unlimited
360 Court Street (main green church doors), Brooklyn NY 11231 (map)
Price: $25 public, $20 RU residents and alumni (use promo code RU)
All proceeds go to Johanna HariSant
Please register via the Eventbrite link below

Are you longing for connection? With yourself and with others? Join this workshop led by the Kundalini Yoga instructor Johanna HariSant to experience yourself and your own rhythm. An initiation to unlock the door to the creative life-force that lies within you of Kundalini Energy—by practicing kriyas and meditation to discover your sound current, a unique instrument that opens up the channels of creative expression. We will chant Japa, we will practice repetition and meditation to generate new brain waves, new thoughts and shifts of vibration.
Whether you are a practitioner of Kundalini Yoga, a beginner or have never practiced before, all are welcome to join.
Dress in comfortable clothes and bring a yoga mat, water bottle, notebook & pen. Chairs are also available for those who prefer to sit.
About
Based in HighCoast of Sweden, Johanna HariSant is the Founder of HariSant Harmony. She is a Vegan Chef, Reiki Master, Kundalini Yoga Teacher, Hatha Yoga Teacher, Woman Circle Facilitator, Kombucha Brewer, Herbalist...and much more. She has been teaching Kundalini Yoga since 2015 and organizes womens' retreats in Europe and in the USA.