Talks | Oct 20 2015 6:30
Fields and praxes: Dino Zrnec and Marko Marković in Conversation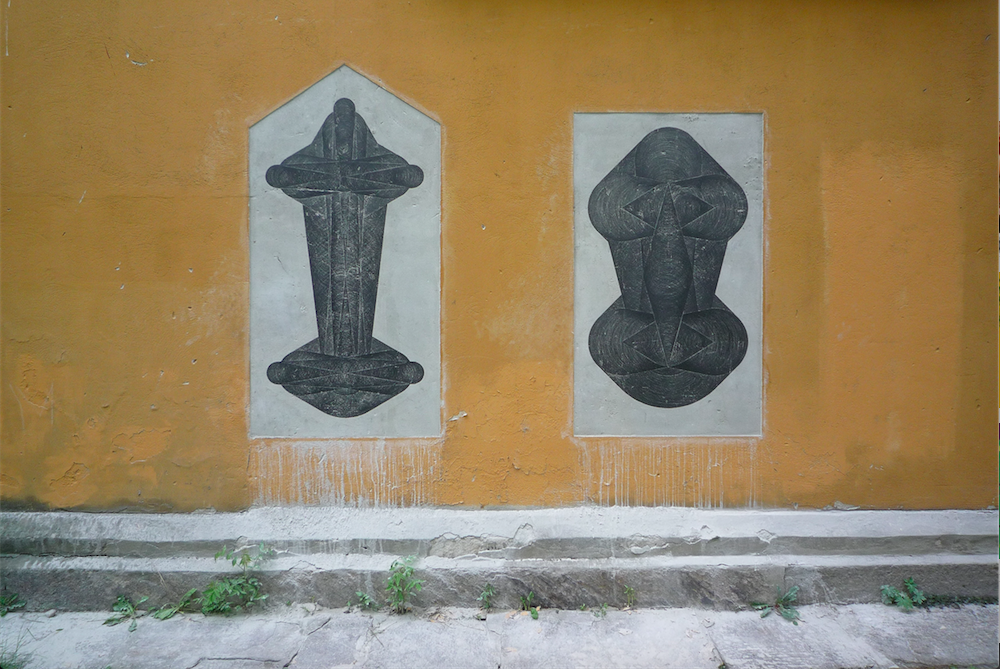 Marko Markovic, Announcement of Two Sculptures, 2009
Tuesday, October 20, 2015
6:30 (free and open to the public)
Residency Unlimited (RU)
360 Court Street
Unit #4 (enter through the big green doors)
Brooklyn, NY 11231
Dino Zrnec and Marko Marković will present their work and discuss their processes in dialogue with Eriola Pira, Young Visual Artists Awards Program Director. Each a winner of the Radoslav Putar Award and Mangelos Award, respectively, the artists will begin their presentation by talking about their latest works -- for which they were awarded a 2 month residency at RU. Traversing through a range of artistic interests and influences the conversation will trace each artist's development and contention with the legacy of their chosen medium -- painting and sculpture
Dino Zrnec's work is the result of experimentation: he lets the reverse side of the canvas show through and turns it into the motif, overstreches canvases, does without gesso or uses it "improperly," drips oil paint onto canvases, dissolves the colors with turpentine overnight or adds cracks, folds or buckling to the surface. The artist draws attention to practical, usually hidden procedures inherent to painting by making conscious technical "mistakes." Zrnec's working method has been described as 'performative painting', where it is only through the action-oriented process that the canvas becomes a painting.
Marko Marković's work comes from analytic observation of the historical legacy of sculpture and is based on the construction of its formal and linguistic systems, followed by the creation of fictional narratives based on pseudo-archeological and art-historical sources. His work aims to provoke the custom of inscribing "external", interpretive layers into the field of art, in that way criticizing the patterns used to translate the art into the field of culture. Marković's practice offers a starting point for building the relations between the art and public spheres, which would ignore existing models of signification and categorization.
--
Eriola Pira is an independent curator and the Program Director of the Young Visual Artists Awards - a network of artist awards in Central and Eastern Europe and NY residency program. Eriola holds an M.A. in Visual Culture Theory from New York University. Her writing has been featured in Guernica Magazine, Bomb Blog, Kosovo 2.0, and a number of catalogue essays. Her curatorial work includes several exhibitions in New York, Tirana and Prishtina. Her long-term research project is fictional artists.
Photo Documentation:


--
This event is made possible with funds from Foundation for a Civil Society/The Trust for Mutual Understanding.