Exhibition | Jun 11 - 18 2023
FASTER AND FASTER by José Taborda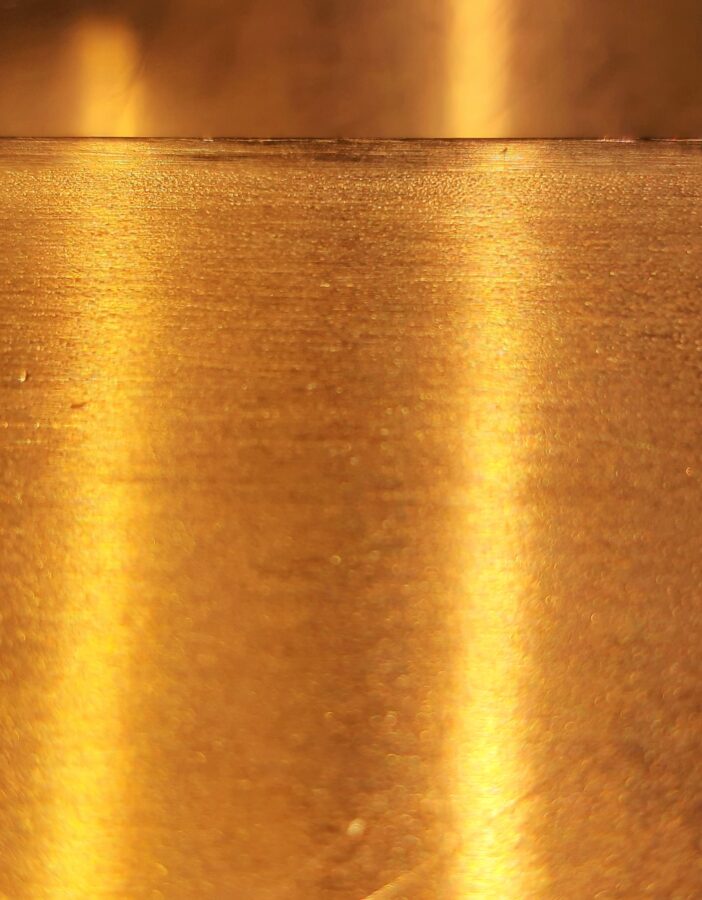 Opening: Sunday June 11, 2023 | 11:00am-5:00pm
On view: June 16, 17, 18
KODA/RU House, #404B Colonels Row | Click here for access to Governors Island
Click here to view the online brochure
FASTER AND FASTER consists of a selection of recent works developed and materialized during José Taborda's residency at Residency Unlimited.
All the works seek to challenge existing fundamental notions of life by providing impossible new versions of common interactions.
In his work, José Taborda explores the reliability and malleability of perception, cognition and memory through multidisciplinary media. He utilizes immersive or interactive installations to expand preconceived notions about the sensorial system. Through constant research and experimentation with different fields such as mechanics, optics, sound, neuroscience and biology, Taborda is able to materialize his works with a wide-range of technical and material solutions.
Specifically for his solo show at Governors Island, Taborda will make use of the very unique characteristics of the exhibition space by re-imagining household imagery into an anthropological defying experience that bridges 25,000 years ago to the present.
Works on view:
XVIII century double chair back, 2023
Infrared light, laser print on pvc, night vision goggles
The work combines an array of complex current technology to create the figure of a XVIII century piece of furniture.
Comb, 2023
Mass produced contemporary comb, authentic woolly mammoth hair
Comb creates an apparent impossible connection in time - Hair from an extinct animal and a mass produced comb from today's age. Besides the idea of two objects or surfaces that are unachievably combined, it also questions the effective role of the human species and its choices (mass production / plastics) in relation with the ongoing extinction of fauna.
Copper age (tool), 2023
Copper
The copper age happened between 3300 - 1200 B.C. this work recreates a contemporary screwdriver if it was fabricated with the material of this particular metal age period.
Click below to see images from the exhibition
About
José Taborda holds a degree in Painting from the Faculty of Fine Arts University of Lisbon, also studied Fine Arts at the BAUHAUS Universität in Weimar, Germany.
Awarded the1st Prize A.J. Millennium BCP Foundation & C.D.A.P. Fondation Prize; the 1st Prize D.Fernando Sculpture Prize; the Bauhaus Essentials Prize and the FLAD Grant.
Taborda participated in the 71st edition of Jeune Creátion at Fondation Fiminco (Paris); FUSO International Videoart Festival at MAAT Museum (Lisbon); New Beginnings, VOGUE Magazine; WIMBA, Steneby Konsthal (Sweden), etc. The artist also took part in multiple projects such as Bienal da Maia (Maia); MINA at the National Museum of Natural History and Science; Paralaxe Observatorio (Porto); Gerador Festival among others.
Taborda exhibits regularly in Portugal and abroad, with previous solo exhibitions including: Wing Walking, Eigenheim Gallery, Berlin (2021); 149,597,870 KM in 7 steps, Ocua Gallery (2021); Elástico, Zaratan, Lisbon (2019); Polpa, Graça Brandão Gallery (2018); NOTLÜGEN, Weimar (2017).
Selected group exhibition include Palmen aus Plastik, Kunstmuseen Erfurt (2023); FBAUL Awards (2022); Parce qu'on sème, Le 47, Vézelay, France (2022); O Fenomeno, Galeria do Sol, Porto (2022); Fénix, Graça Brandão Gallery (2022).
As the winner of the A.J. Millennium BCP Foundation - CDAP Prize, Taborda was granted an artist residency at Atelier Solar (Madrid) with the support of Millennium BCP Foundation and the CDAP Foundation.
This program benefits from the support of the Luso-American Development Foundation (FLAD). 
This program is supported, in part, by public funds from the New York City Department of Cultural Affairs in partnership with the City Council.