Talks | Jun 28 2011 6:30 PM
A Talk Between Mark Clare and Nathalia Mount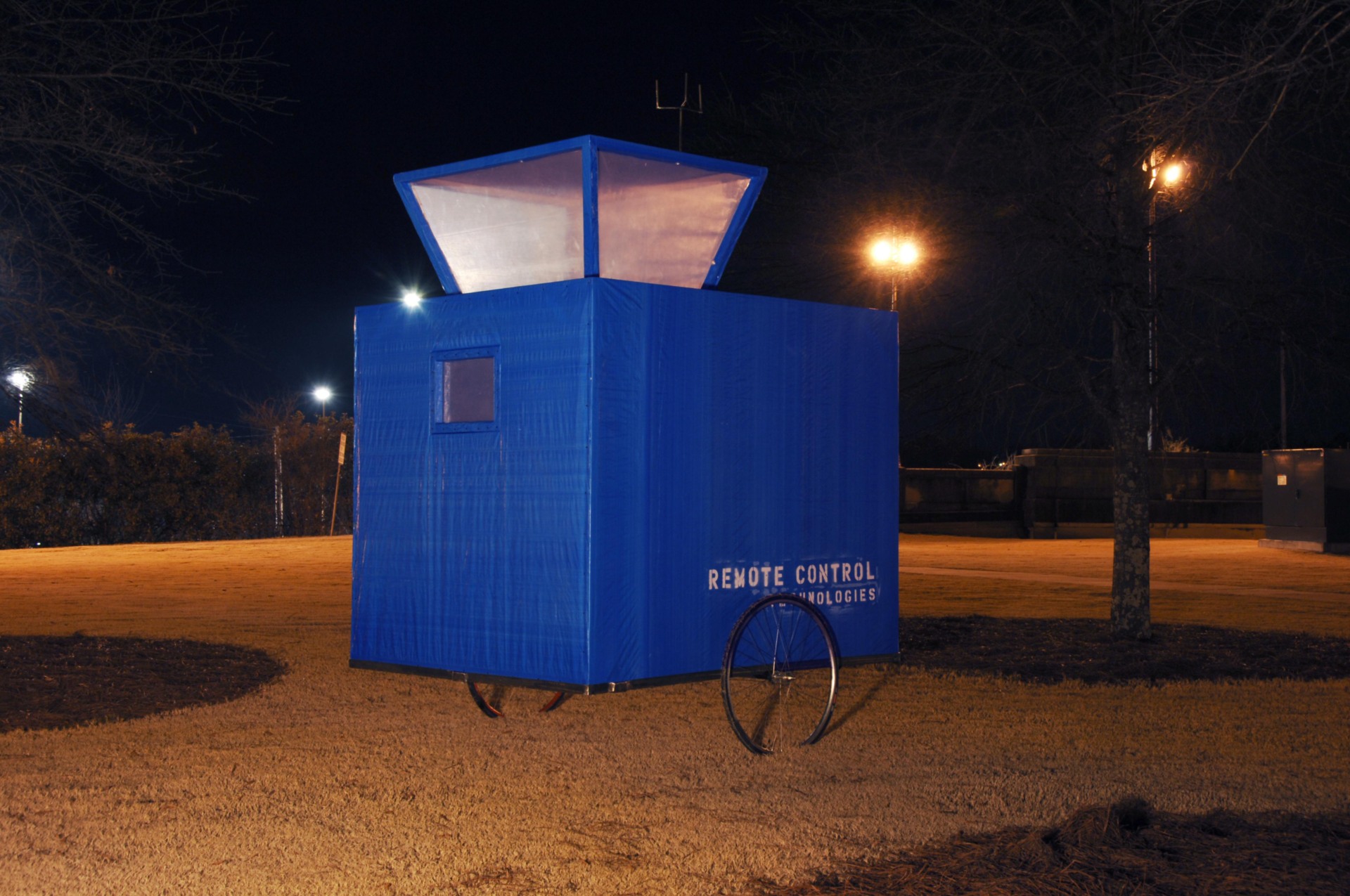 Date: Tuesday June 28, 2011: 6.30-7.30pm
Location:
360 Court Street, Brooklyn , NY 11231 (subway F/G Carroll street, President Street exit)
Church entrance through green door.
Click Here for MAP
Currently in residency with RU, Mark Clare will present his latest video work conceived for LUMEN international video art and projection festival in Staten Island whilst discussing his art process and practice. His residency is supported by Culture Ireland.
Bios: Mark Clare (b. 1968) lives and works in Dublin, Ireland. He graduated from St. Martins College of Art & Design (1992), London with a BA (Hons) Fine Art Sculpture and an MA in Fine Art at the University of Ulster (2004). Mark's recent working process has been drawn to the emblematic potential of architectural structures, sporting trends and everyday household objects. He is interested in the things we accept as symbols of how we live and the times that we live in, mixing elements of historical tradition and social trends. The connotations of a material used, the placement of an object within an environment and the historical association an object may portray are all areas of interest. Mark's projects begin with an intensive research period in an attempt to formulate ideas to be developed into a finished body of work. Recently the process involves producing a number of works, often seen as individual and ephemeral, that in fact act as components to a larger body of work that utilizes a number of mediums and forms of presentation in an attempt to engage as wide an audience as possible.
Natalia Mount is co-curator of the 2011 Lumen international video art and projection festival. Until recently she was Executive Director of the Red House Art Center (Syracuse). Having in relocated in New York in 2010, she is also development consultant for Residency Unlimited.
Mark's residency is made possible by Imagine Ireland, an initiative of Culture Ireland.  This discussion is is made possible in part by the New York State Council on the Arts with the support of Governor Andrew Cuomo and the New York State Legislature.
RELATED: