Jul 2015 | Works in Progress
Structures and Layers: Summer Group Show curated by Zeljka Himbele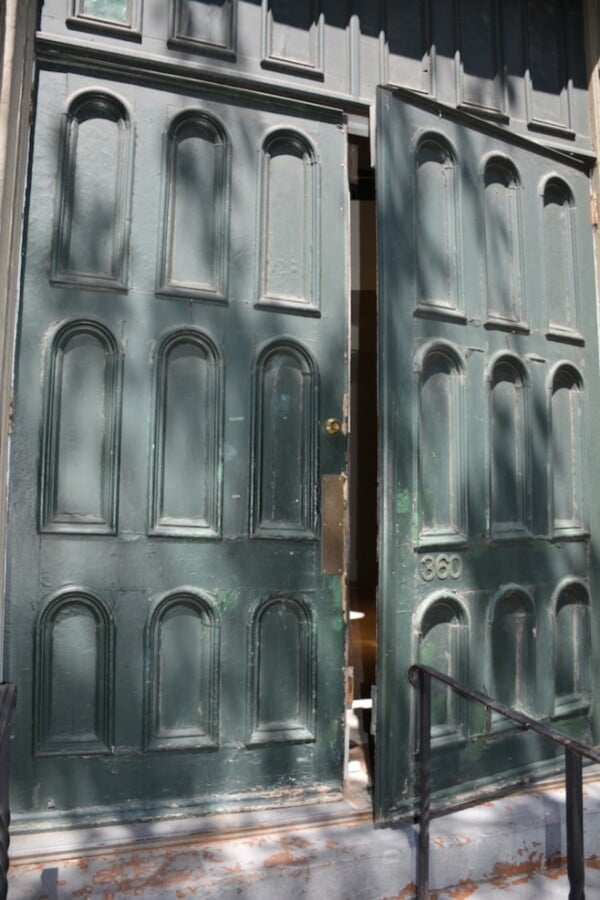 DSC_7648
A group show featuring works by Cho Mi Young, Mehryl Levisse, Michael A. Robinson, Ismael Kachtihi del Moral, and Manuela Viera-Gallo, curated by Zeljka Himbele.
Lets take a moment to share some behind the scenes, artists' and curator's thoughts, photographs, and more. We will regularly post snapshots of the curatorial process up to the opening night, to be held on Thursday the 6th of August 2015 at RU.
Zeljka, you're curating a group show presenting 5 artists currently in residence at RU. How do you feel curating this show? How did this project happen ?
"I was invited by Residency Unlimited to organize the exhibition with current residency artists. I've known all the initiatives of RU for a long time and I have always admired the quality of artists and ideas they bring to NYC. This is also so evident in the production of current RU artists, it is a true pleasure to work with them."
 What is your curatorial direction?
"Instead of starting with the firm concept for the exhibition, I researched the artists' respective practices and gradually, the idea for each exhibited piece developed through the individual and group conversations. Ultimately, they all wanted to develop spatial situations in the gallery, that will be juxtaposed in rather tight gallery space, and hopefully, though this juxtapositions, they will create a range of readings for spectators. The artist's practices are quite distinct regarding the materials, aesthetics and concepts, however they all work with one way or another with the notion of identity. Therefore, this is going to be the focus of the exhibition. "
Zeljka first met with each artist.  Rounds of discussion led progressively to a focused idea of the show.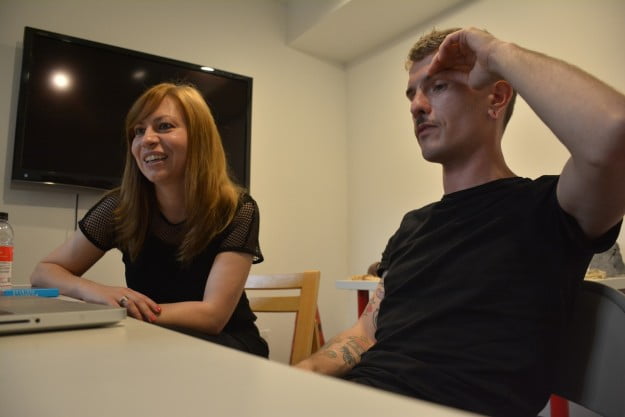 Zeljka Himbele and Mehryl Levisse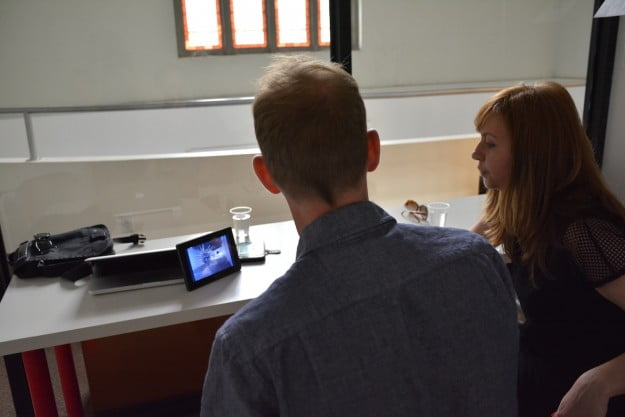 Zeljka Himbele and Michael Robinson.
Mehryl Levisse installing The Foundation of the Perfect State
Cho MiYoung installing The Islands-Psychologcal Space... Hanging Styrofoam, cardboard, paper and various recycled materials render a miniature landscape of buildings and surrounding nature and its corresponding but reversed almost identical mirrored image.