Sep 2017 | In the Studio
Daniel Mantilla's Liquitex Cadmium Free Research Residency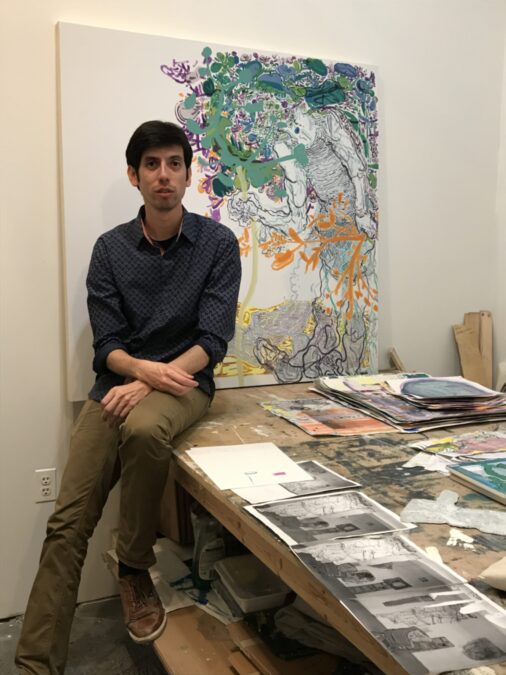 On September 15 a group of RU residents visited Daniel Mantilla's studio to view his new body of work which he produced while being in the Liquitex Cadmium-Free Research residency program.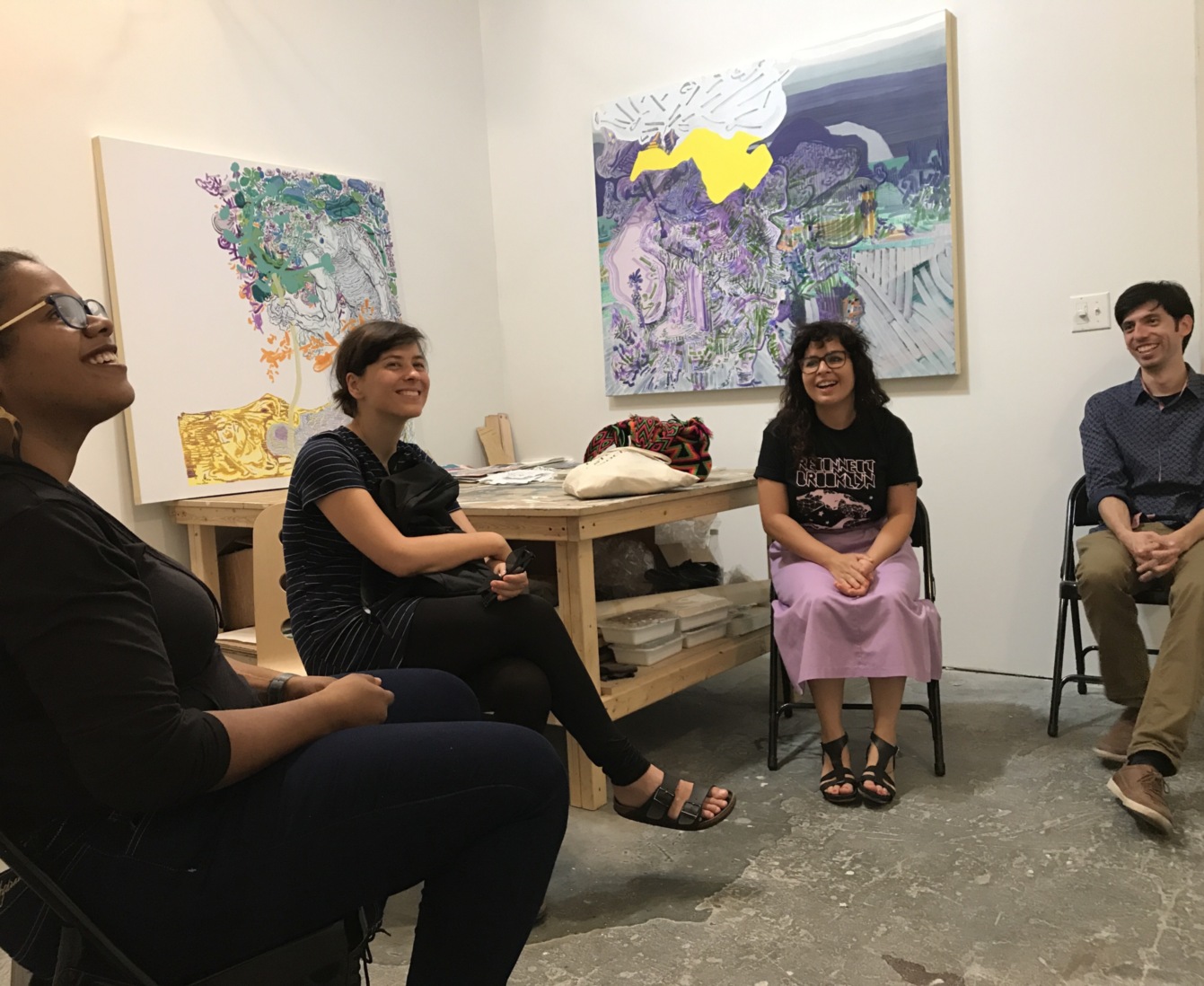 Tessa Mars (Haiti), Barbora Kleinhlamplova (Czech Republic) & Estefania Velez (New York)  discussing with Daniel his process of panting with the Liquitex Cadmium Free paint.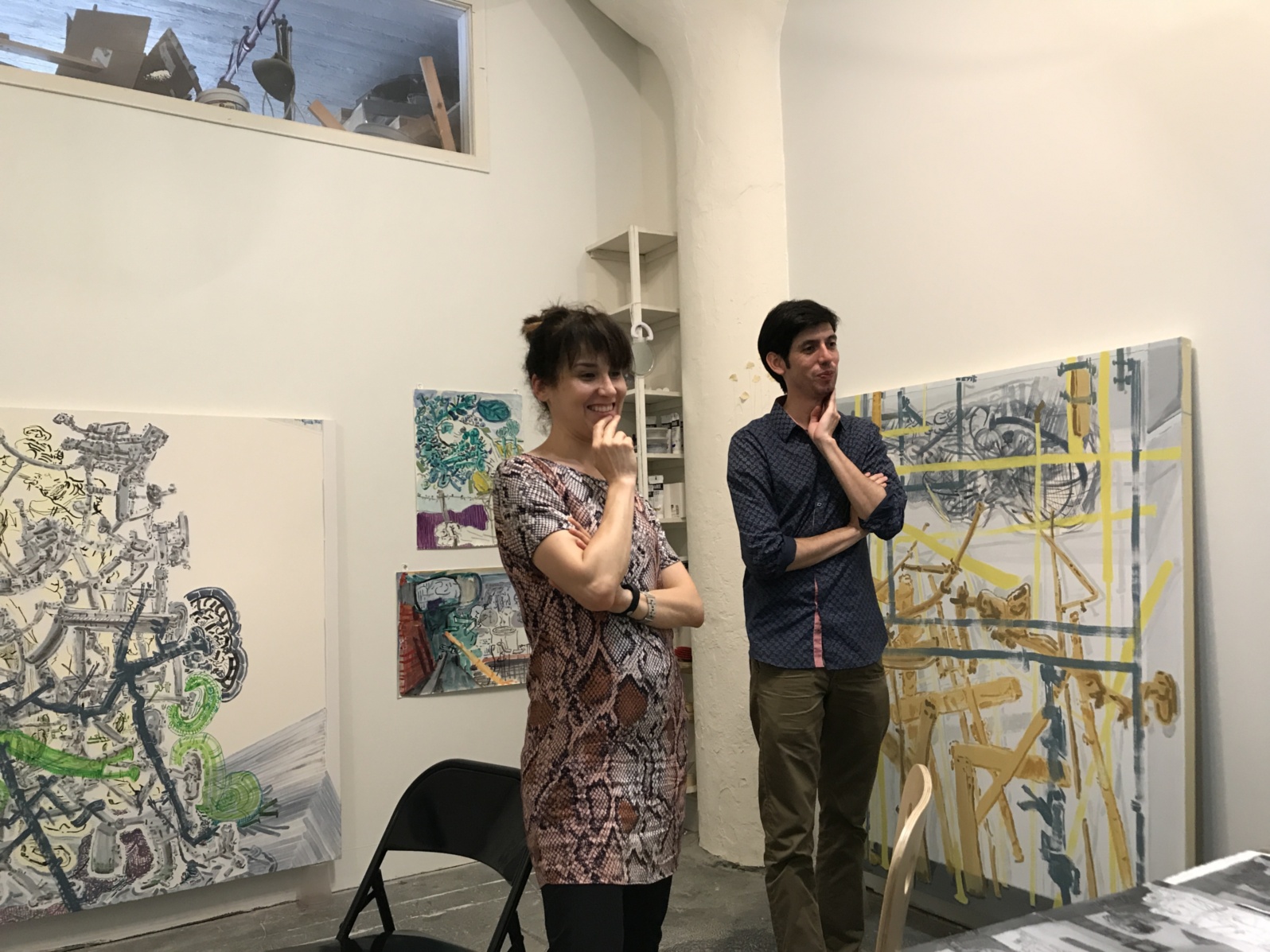 Carolina Paz (New York) critiquing Daniel's new paintings produced during his Cadmium Free Research Residency at RU.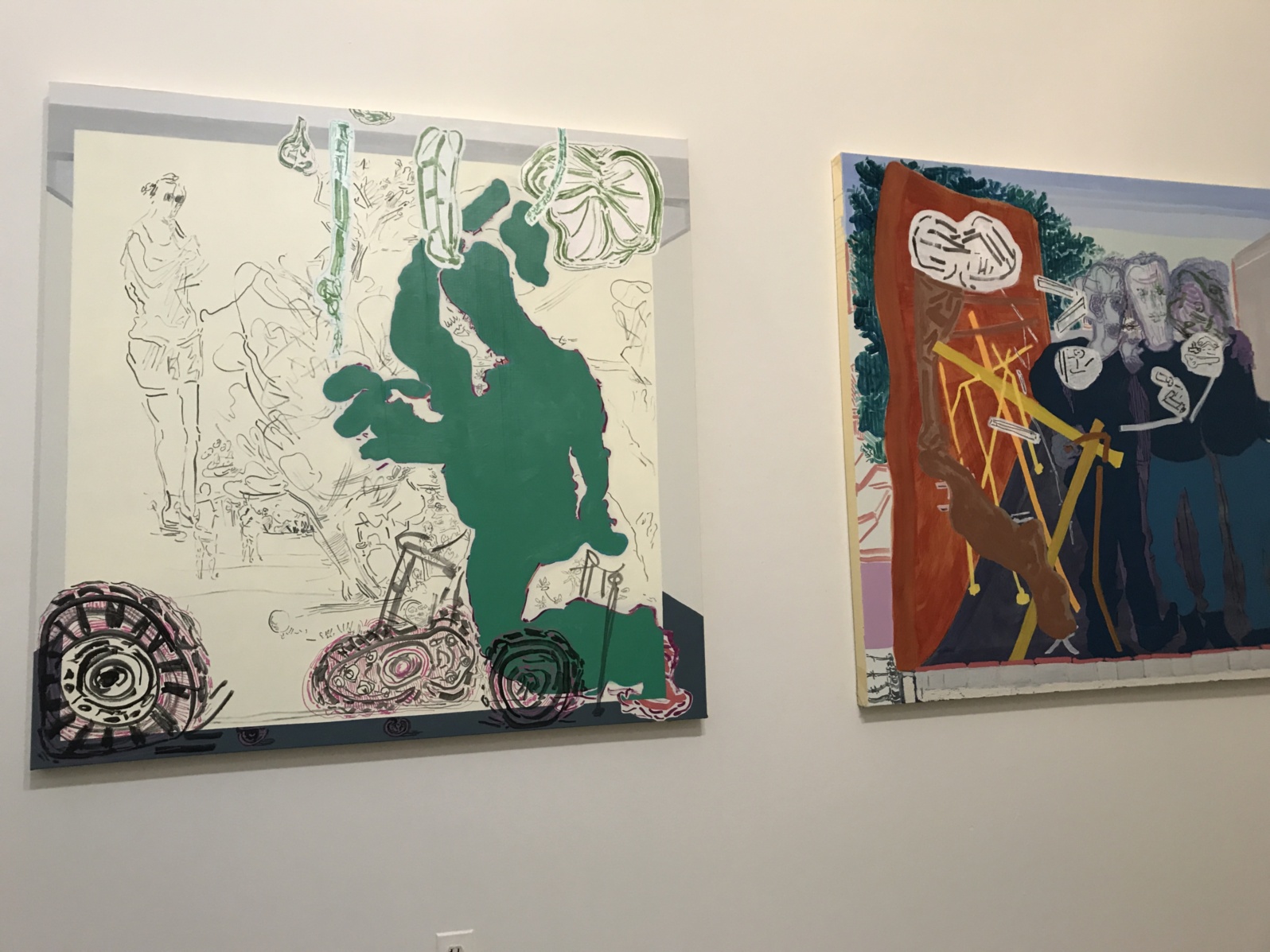 Two painting produced during Daniel's Cadmium Free Research Residency.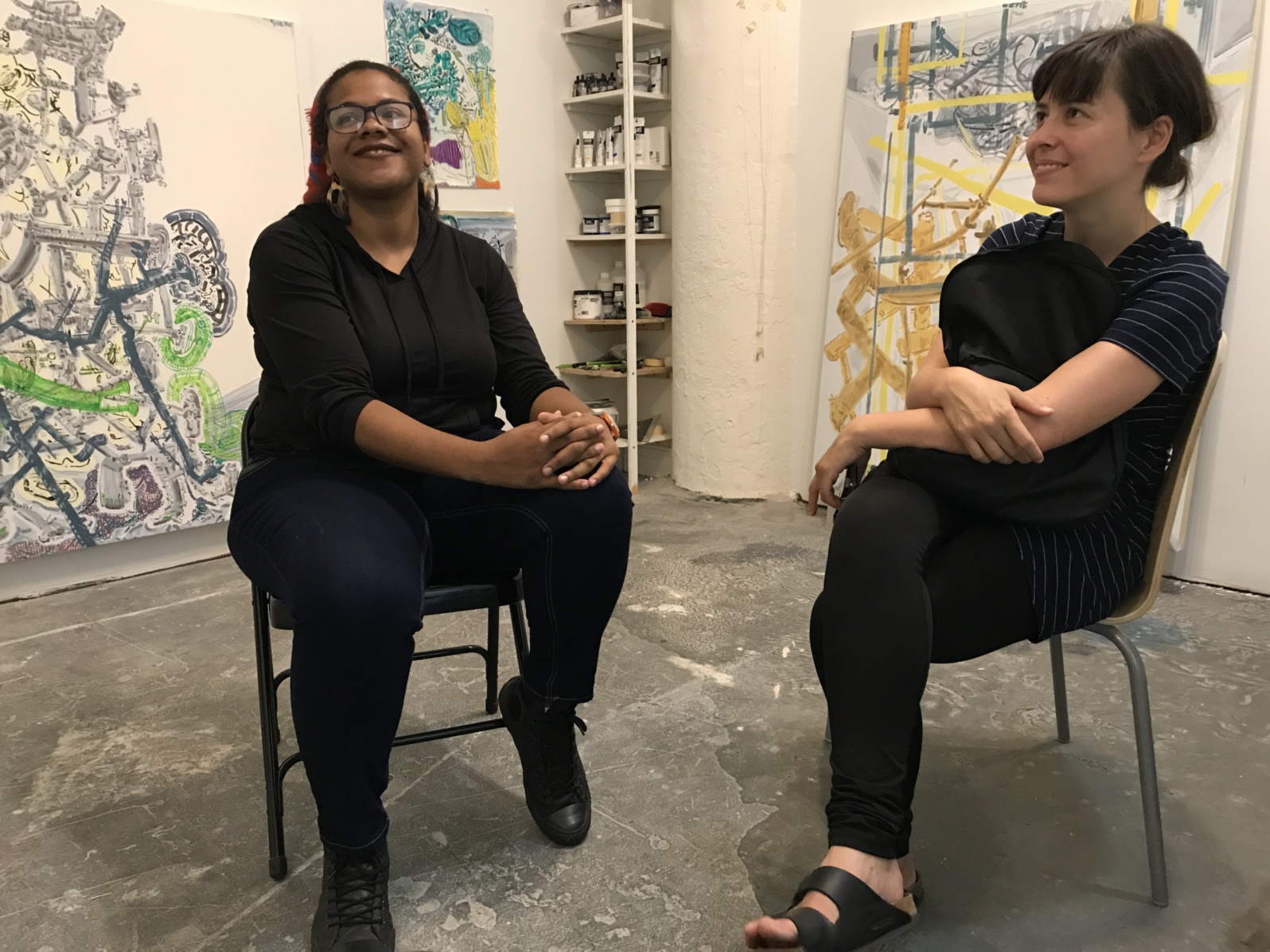 Tessa Mars and Barbora Kleinhlamplova admiring Daniel's painting executed with Liquitex Cadmium free paint.