MINCHUL SONG, HOW TO MAKE THE BIGGEST CIRCLE.
A TOOL TO LOOK THROUGH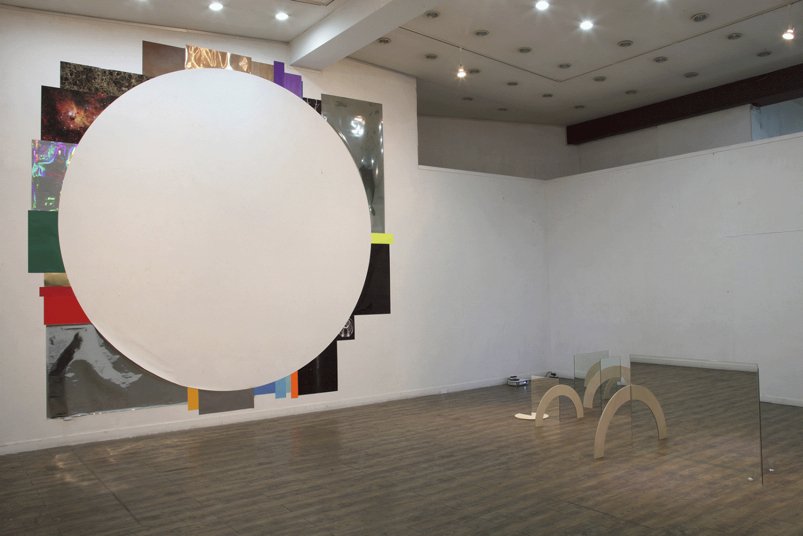 How to Make the Biggest Circle, 2014
Curated by Claudio Zecchi
While during these days I was going through Minchul Song's work, I accidentally caught up with this book entitled The Human History of the Mathematics[1] by the Italian writer Chiara Valerio.
At some point (roughly translated) the book says: "[…] Everything Euclid says doesn't exist. There is no straight line without thickness and no perfect circumference. The imagination Euclid requires to those who approach his Elements, from the 3rd century before Christ till today, is bigger than what you actually need to follow the stories of all gods and heroes. The reasonings, the theorems, and the proofs by Euclid can only be applied to these nonexistent forms. Every time that I drew a triangle or marked a segment, from that world of perfection, what I actually did was imagining."[2]
This reminds me of Minchul Song's How to make the biggest circle, to its powerful imaginative world and its capacity to build, among everything, a big narration. Doesn't matter if true or not, the artist puts us in the conditions to believe it and, if we believe it, is true.
---
More Practices: