Embedded, Embedding: Artist Residencies, Urban Placemaking and Social Practice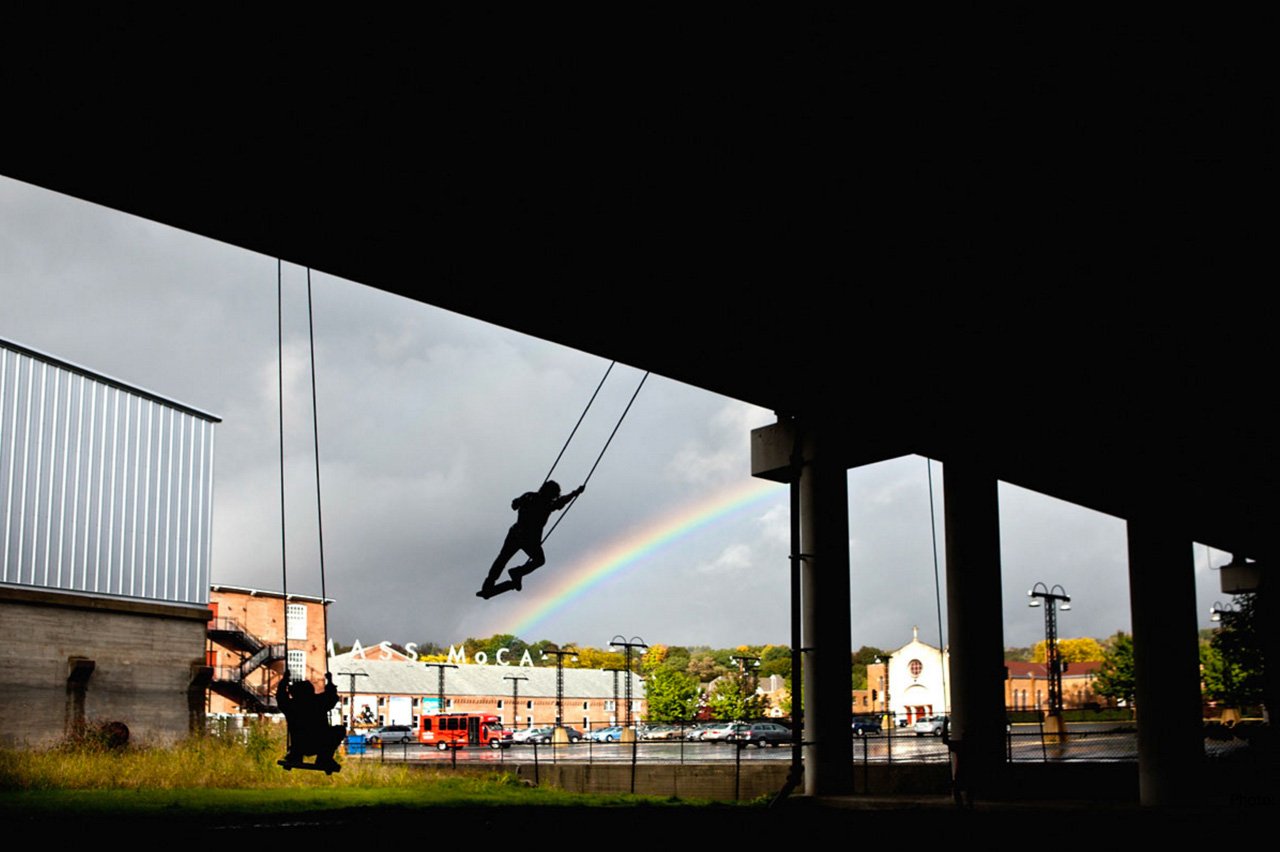 Jane Philbrick, The Expanded Field: "Swings," Mass MoCA Rt 2 underpass, 2011 (Photo: Tony Cenicola)
Residency Unlimited (RU) is pleased to collaborate with the New School/Parsons MFA Fine Arts Program on presenting the day-long symposium Embedded, Embedding: Artist Residencies, Urban Placemaking and Social Practice, curated by Livia Alexander.
Whether focused on social practice, creative placemaking, or industry collaborations, residencies today provide important models of support for artists in all these areas. Through panel discussions, spotlight presentations and audience exchanges, the symposium aims to thoughtfully and critically examine the connecting and diverging points between the needs of communities, artists' needs for materials and professional support, and those commissioning and underwriting such initiatives.
Embedding. Embedded is organized within the larger context of the RU Dialogues, a platform designed to fill a void in the study of the role and impact of residencies and the evolving field of art residency as a historical, cultural and critical phenomena. It plays the role of a repository to commission, collect, and publish essays, articles, interviews, and critical information on the concept of residencies, a subject that is relatively young and unexplored within the realm of the creative industry.
---
Invited Speakers
Speakers include Julia Kaginskiy (New Inc., New York), Theo Edmonds (IDEAS xLab, Louisville KY | New York), Jaret Vadera (artist, New York), Gia Hamilton (Joan Mitchell foundation, New Orleans), Ruth Borgenicht (artist, NJ), Jane Philbrick (artist, Boston | New York), Maureen Chung and Laura Schwamb (Project61), Tom Finkelpearl, Shirley Levy, and Diya Vij (NYC Department of Cultural Affairs), Sara Reisman (Shelley & Donald Rubin Foundation), Sheetal Prajapati (artist, curator and educator, New York), Tania Bruguera (Havana, Cuba | New York), Regine Basha (Pioneer Works), William Powhida (artist, New York), Steffani Jemison (artist, New York), Francesca Fiore (artist, New York), and Sarah Calderon (Artplace America)
---
Full Program
Welcome Notes by Nathalie Angles, Director, Residency Unlimited and Simone Douglas, Associate Professor, Director MFA Fine Arts, Parsons School of Design, The New School
Introduction by Livia Alexander, Symposium Curator, Assistant Professor and Chair, Department of Art and Design, Montclair State University
Panel, The Artist Residency as a Site of New Modeling
The growth of socially engaged practices, creative placemaking and the changing technologies of art production and dissemination are indicative of important cultural shifts in the perceived cultural capital of the arts. Whether immersed in a public sector, in a commercial or corporate context, or engaged in community related work, new residency programs at business or government settings place artists in the midst of daily praxis, while positioning art and art practice at the forefront of innovation, economic development and entrepreneurship. In this panel, we seek to ask what are the potential opportunities that these new models offer in supporting and nurturing the arts and artists?  What are the major social, economic and other non-artistic benefits that artists can bring to their collaborators and hosts? What are the risks of instrumentalizing the arts or over commodifying and homogenizing of the arts? What is the impact of artists' participation in these new models on what can be defined as "art"?
Julia Kaganskiy, NEW INC.
Micaela Martegani, More Art
Theo Edmonds, IDEAS xLab, Louisville KY | New York, NY
Panel discussion and Q & A, moderated by Ben Davis (Artnet)
Spotlight, The Embedded Artist?
Lunch Break Intervention, Eating and Abetting: A Communal Lunch
by artist Ruth Borgenicht, in collaboration with Domestic Performance Agency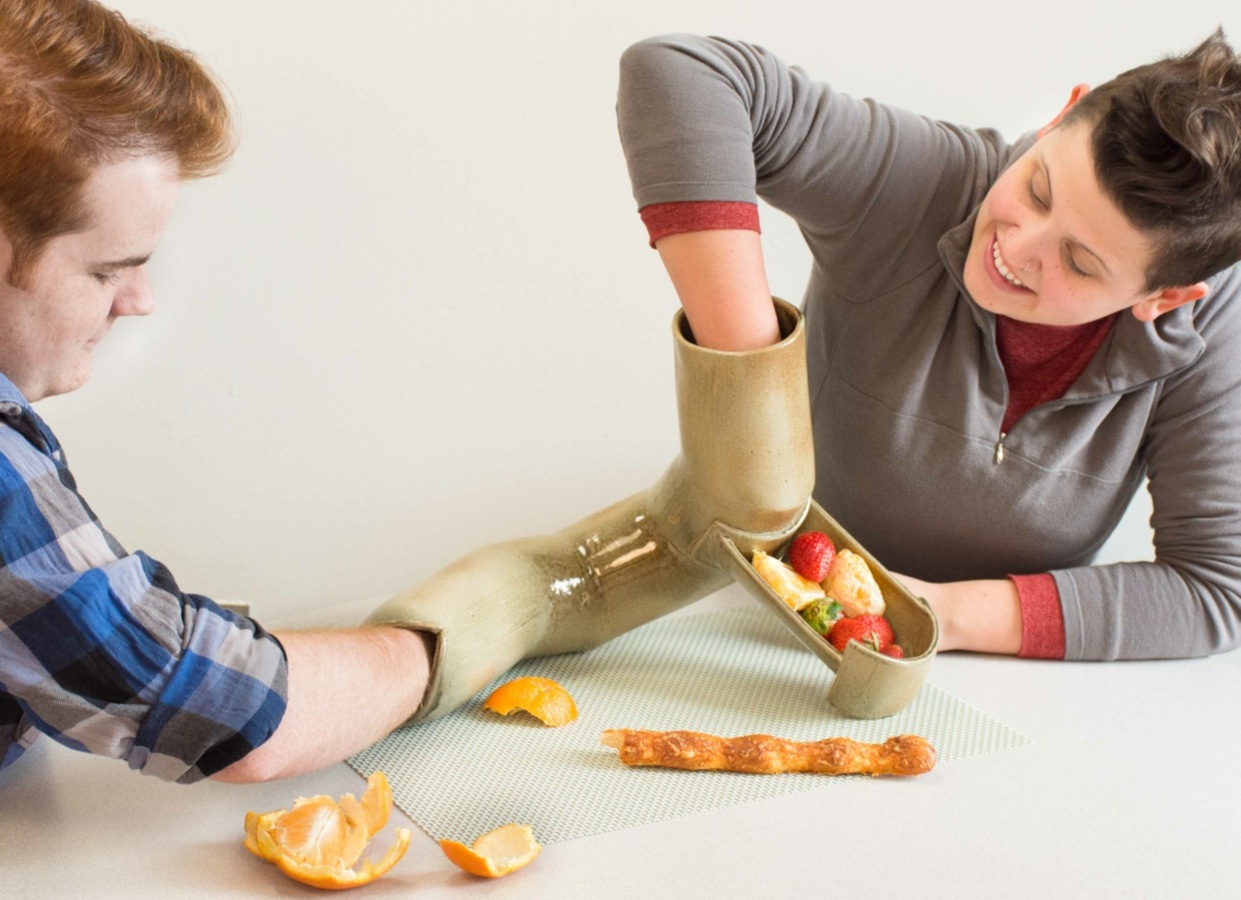 "Share Fare: An Experiment in Communal Eating", 
A Collaboration With a Chef and Mixed Media Tools, 2016.
Exchange, The Perils and Opportunities of Art and Urban Development
While urban placemaking aspires to generate "vibrancy" in the community through art initiatives and residencies, in the end, who are these programs really benefiting? Funders, board members, bureau-planners, and politicians are drawn to the potential of the arts as a means to create safer communities with better public education, and increased economic growth. But, is this just the cultural façade of gentrification? Are there ways for artists and art programs to build the communities, and wealth, for the people already living in them? How do we address the disparities in race and class through art and programming? What do more symbiotic models look like?
 Artist Jaret Vadera in conversation with Gia Hamilton, Joan Mitchell Center Director, Founder of Gris Gris Lab, Independent Curator and Organizer
Spotlight, Entrepreneurship
Maureen Chung and Laura Schwamb, Project61
Spotlight, The Public Sector
Tom Finkelpearl – Commissioner, Department of Cultural Affairs
Shirley Levy, Chief of Staff, Department of Cultural Affairs
Diya Vij, Special Projects Manager, Department of Cultural Affairs
Spotlight, Panel discussion and Q & A, moderated by Sara Reisman, Shelley & Donald Rubin Foundation
Artist Roundtable, Sustaining the Creative Practice
Our sessions thus far have focused on trends in the arts and the role of developing mutually beneficial collaborative institutional infrastructure between the non-profit, governmental, business and creative sectors, In this session, we want to give the floor to artists and curators to set the agenda for next steps. What are the challenges of aligning the ethics of creative practice and the interests of private and public support structures? How can such models, ultimately, allow artists to maintain sustainable and rewarding art practice? How can the recent shift in arts residency models be used to generate new support structures for artists working in non-traditional ways?  How can these models support fair pay as well as equity among diverse communities of artists?
Moderator: Sheetal Prajapati
Tania Bruguera
Regine Basha
Bill Powhida
Steffani Jemison
Francesca Fiore
Closing Session, The Impact of Funding on Artist Residencies and What's Next?
Closing remarks and public discussion led by Sarah Calderon, Artplace America
---
Speaker Biographies
Nathalie Anglès

Nathalie Anglès is the co-founder and Executive Director of Residency Unlimited (RU). Previously she worked as Director of Location One's International Residency Program (NY) (2000-2008); as Director of the Residency Program at the American Center in Paris; at the Ecole des Beaux Arts (ENSBA), Paris; at Union Centrale des Arts Decoratifs (UCAD). In 2008, she received the title of Chevalier of the Order of Arts and Letters from the French Government.
---
Simone Douglas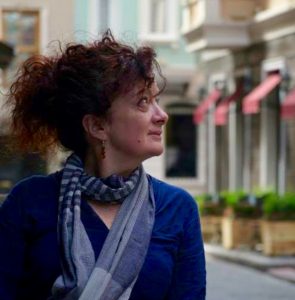 Simone Douglas is an artist and Director of the MFA in Fine Art at Parsons/The New School. Douglas works across photography, video, and installation platforms and she has curated numerous exhibitions. Her works have been exhibited internationally, including at: the V&A, London; the Art Gallery of NSW, Sydney; and the National Gallery of Victoria, Melbourne. She has been widely published, including in Conveyor and Blind Spot. Douglas was project director and curator on behalf of the Getty for Picture Sydney: Landmarks of a New Generation at the Australian Museum; curator for Landmarks of a New Generation (Sydney, Mumbai, LA, Berlin, Cape Town); and curated 'Home' for the Auckland International Festival. She is coeditor of Anywhere; and co-curator of Anywhere and Elsewhere (with Sean Lowry).
---
Livia Alexander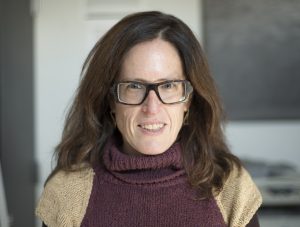 Livia Alexander is a curator, scholar, creative entrepreneur, and Chair of the Department of Art and Design at Montclair State University. She has curated and exhibited numerous art and film programs at leading international institutions, including the Museum of Modern Art, New York; Tate Modern; Dubai Art Fair; Sharjah Art Foundation; Brooklyn Museum; Queens Museum; Lincoln Center NYC; Pacific Film Archive; and many more. Alexander's award-winning scholarly writing has appeared in Journal of Visual Anthropology, Framework, MERIP, Hyeprallergic, and Harpers Bazaar Art Arabia, as well as variety of edited volumes. Alexander is co-producer of the recently released interactive documentary, Jerusalem, We Are Here (Canada/Palestine/Israel, 2016), directed by Dorit Naaman. She is the co-founder of ArteEast, a non-profit organization established in 2003 to support and promote artists from the Middle East, North Africa and its diasporas, which she directed until 2013. Dr. Alexander holds a Ph.D. from New York University in Cinema and Middle East Studies and is currently researching for an upcoming book on the politics of food and art.
---
Julia Kaganskiy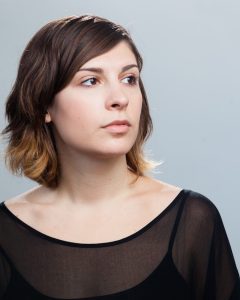 Julia Kaganskiy is a cultural producer across art and technology. She previously served as global editor of the Creators Project, a partnership between VICE Media Group and Intel. In 2010, she founded #ArtsTech Meetup, an initiative that brings together digital artists and professionals from New York's museums, galleries, and art-related start-ups. In 2012, she was profiled in the AOL/PBS series "MAKERS," which honored women leaders. In 2015, she was named in Crain's New York Business's 40 Under 40 list, and has been cited by Fast Company (2011) and Business Insider (2013) as one of the most influential women in technology.
---
Theo Edmonds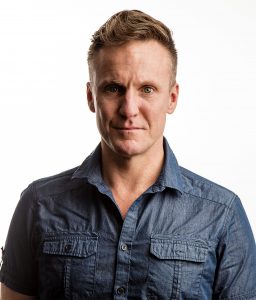 Born and raised in Appalachia, Mr. Edmonds is an artist-innovator and former healthcare executive who Southern Living Magazine named one of 50 People Changing the Face of the South. In 2012, while an artist at Residency Unlimited, Edmonds co-founded the cultural innovation consultancy and artist think tank, IDEAS xLab, to establish new shared-value paradigms and mutually beneficial relationships between the arts/culture and health sectors. In 2015, he co-founded of Creative Agents of Change Foundation to train and incubate artists and other cultural producers as social entrepreneurs using the IDEAS xLab model.
Edmonds' pioneering work at the intersection of cultural and health equity has led to a growing national profile as one of the South's most creative innovators. IDEAS xLab work has been supported by The Educational Foundation of America, The National Endowment for the Arts, ArtPlace America, The Pew Charitable Trust, the Robert Wood Johnson Foundation and others. Mr. Edmonds is a founding co-director of the African American performance group Roots & Wings (Louisville, KY); Vice Chair of Americans for the Arts' Private Sector Council; a Commissioner on Louisville Metro's Commission on Public Art; Co-Chair of the Louisville Health Advisory Board's Cultural Committee; executive board member of Louisville's LGBTQ+ Community Coalition; and co-leader for Louisville's successful 2016 bid to be named a Robert Wood Johnson Foundation Culture of Health Prize winner.
---
Micaela Martegani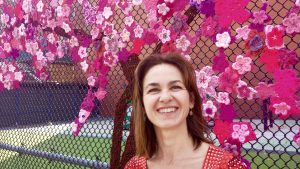 Micaela Martegani has a 25 year-experience working in the field of modern and contemporary art as an art historian, independent curator, and art advisor. In 2004, Martegani founded the nonprofit organization More Art as a way to help make contemporary art more accessible to the general public. Since then, she has acted as Executive Director and Chief Curator for the organization, curating many community-based and socially-engaged art projects with both renown and emerging artists, including Krzysztof Wodiczko, Andres Serrano, Joan Jonas, Kimsooja, Xaviera Simmons, Pablo Helguera, Anna Gaskell, Anthony Goicolea, Michael Joo, Tony Oursler, Michael Rakowitz, Tim Rollins, and Gary Simmons.
Martegani pursued a Ph.D. degree in art history at New York University (ABD 1997), worked as a consultant to contemporary art galleries and collectors, published in art magazines and catalogs and lectured extensively. She has taught contemporary art at Pratt Institute, and is now adjunct professor at the School of Visual Arts in New York. Among past accomplishments, Martegani contributed to the exhibition The Italian Metamorphosis, 1943-1968, at the Solomon R. Guggenheim Museum, New York (1994-1995) and organized and curated Chihuly at Spoleto at the Spoleto Festival of the Two Worlds 1995, Italy. She also curated Rewarding Lives: An Exhibit of Timeless Photographs by Annie Leibovitz for the newly reopened American Express headquarters in New York (2002—traveled to several venues), and the first US retrospective on Costantino Nivola at the Parrish Museum of Art in Southampton, NY (Costantino Nivola in Springs, 2003).
---
Ben Davis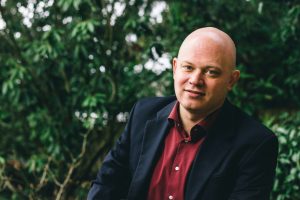 Ben Davis is an art critic living and working in New York City. He is the author of 9.5 Theses on Art and Class (Haymarket, 2013) and is featured in the anthology Public Servants: Art and the Crisis of the Common Good (MIT Press, 2017). He is currently National Art Critic for artnet News, and was an editor of The Elements of Architecture, the catalogue of the 2014 Venice Architecture Biennale. His writings have appeared in Adbusters, The Brooklyn Rail, e-Flux Journal, Frieze, New York, The New York Times, Slate.com, The Village Voice, and many other publications.
---
Jaret Vadera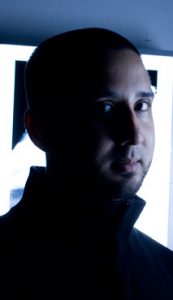 Jaret Vadera is an interdisciplinary artist and cultural producer whose work explores how different social, technological, biological, and cognitive processes shape and control the ways that we see the world around and within us. Vadera's paintings, prints, photographs, videos, and installations have been exhibited and screened at: the Queens Museum in New York; the Museum of Modern Art in New York; the South Asian Visual Arts Centre in Toronto; the Bhau Daji Lad Museum in Mumbai; and the Maraya Art Centre in Sharjah.
In parallel, Vadera has worked as an organizer, programmer, curator, researcher, writer, editor, educator, and designer on projects that focus on using art as a catalyst for social change. He has organized a number of exhibitions, events, and collaborative experiments including 1-1=1: Experimental Video / Art at the Alwan Film Festival and Shifting Shapes - Unstable Signs at Yale University.
Vadera completed his undergraduate education at Ontario College of Art and Design University, and Cooper Union. Receiving his Master of Fine Arts from the Yale University.
Jaret Vadera lives and works between New York, Toronto, and India. He is currently based in Brooklyn and is teaching in the Social Science and Cultural Studies Department at Pratt Institute, in the Art History Department at Montclair State University, in the MFA Photography Department at the Yale University, and is the Artist-Researcher in Residence at Project for Empty Space.
---
Gia Hamilton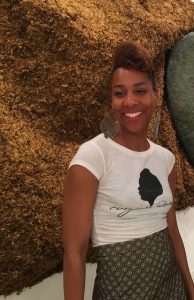 Gia M. Hamilton, cultural practitioner and entrepreneur, has worked at the heart of art, healing, food security and education to help build sustainable communities for the past 20 years. Hamilton, a native New Orleanian, received her Bachelor's in cultural anthropology with a minor in visual art from New York University and her Master's in applied anthropology from City Univeristy of New York.
Gia sits on the board of Alliance for Artist Communities, Tulane University's Newcomb Museum and New Orleans Video Access Center. In 2015, in addition to her work at the Joan Mitchell Center, concurrently founded Afrofuture Society, an online platform for the arts community of African descent which provides opportunities for visibility and communication across discipline throughout the arts ecosystem.
Lastly, Hamilton co-curated the Atlanta Biennial in August of 2016 using an anthropological gaze of the southern region in the United States while referencing the global south. Hamilton works in New Orleans and continues to design programs and exhibitions through a number of multi media platforms and [un]conference style gatherings across the country.
---
 Jane Philbrick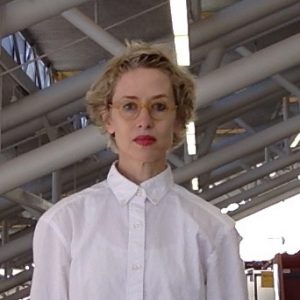 Jane Philbrick is an artist, educator, and writer. Her large-scale installations and sculpture range in media from ultrasound and rammed earth to magnetic levitation and found space. She works in collaboration across disciplines in science, engineering, architecture, music, and performance.
Her current work explores artist's interventions in the built environment, applying the holistic and synthetic methodologies of artist practice to real estate development in urban and suburban settings. Her focus is brownfield regeneration and reuse. Jane teaches at Parsons School of Design and is former Director of the international C:Art MFA at the Valand School of Fine Art, University of Gothenburg (Sweden).
Artist residencies include Center for Advanced Visual Studies, MIT, Cambridge; Skissernas Museum, Lund University (Sweden); Wanås Foundation, Knislinge (Sweden); Portland Institute for Contemporary Art, Oregon; Center for Spoken Language Understanding, Oregon Graduate Institute, Beaverton; ArtSpace New Haven; AS220, Providence; The MacDowell Colony, Petersburgh; Ragdale, Lake Forest, IL.
---
Ruth Borgenicht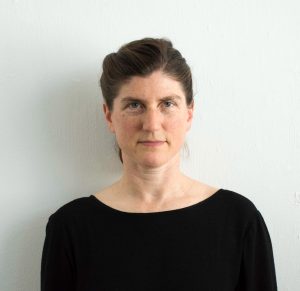 Ruth Borgenicht is a New Jersey based artist who creates participatory installations that encourage communal engagement and interdependence. Her recent work utilizes hand-made experimental ceramic shapes and tools to encourage participants to work together to figure out a new way to eat and engage with each other. Borgenicht received a NJ State Council on the Arts grant, and has exhibited in the US and abroad including the Cheongju International Craft Biennial in South Korea; Sevres Museum, Paris France; Puls Gallery, Brussels Belgium; Montclair Art Museum, New Jersey; Museo Internazionale delle Ceramiche, Faenza Italy; NL=US Art, Rotterdam NL; Bernardaud Foundation, Limoges France; Daum Museum of Contemporary Art, Sedalia MO; The Parcours Carougeois, Geneva Switzerland.
---
Laura Schwamb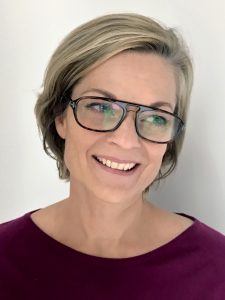 Laura Schwamb is the Founder and CEO of Project61. She brings her expertise in fine art, design, strategy, and team building through her work in corporations, startups, agencies, and artist residencies. She is the former co-founder and CCO of Human Condition Labs and Magnetic Laboratorium New Mexico Art & Science Residency. Additionally, as the former Executive Director Global Design at Tom Ford Beauty, she built a successful creative team from the ground up to launch the designer's first fragrance, color cosmetics, skin care, and spa line. She has extensive experience in startup management, agency management, and creative team engagement at the intersection of art, science, design, and technology.
---
Maureen Chung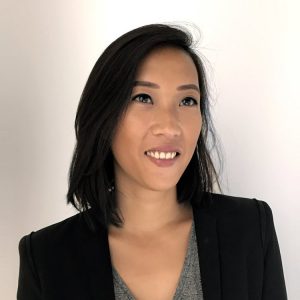 Maureen Chung is Co-Founder and Director of Operations and Research at Project 61. She brings her operational experience as a research specialist bridging economic divides between non-profit and commercial art sectors, increasing audience engagement with cultural capital, and identifying intercultural divides in the arts. She has worked in development, curation, and field research for institutions like the Metropolitan Museum of Art and the Clemente Soto Velez Cultural Center, along with commercial art galleries and artist agencies. Research topics include investing in cultural landscapes as financial vehicles and the impact of art institutions in emerging markets.
---
 Tom Finkelpearl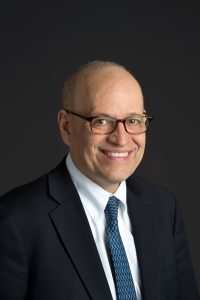 Tom Finkelpearl is the Commissioner of the New York City Department of Cultural Affairs. In this role he oversees city funding for nonprofit arts organizations across the five boroughs and directs the cultural policy for the City of New York. Prior to his appointment by Mayor Bill de Blasio, Commissioner Finkelpearl served as Executive Director of the Queens Museum for twelve years starting in 2002, overseeing an expansion that doubled the museum's size and positioning the organization as a vibrant center for social engagement in nearby communities. He also held positions at P.S.1 Contemporary Art Center, working on the organization's merger with the Museum of Modern Art, and served as Director of the Department of Cultural Affairs Percent for Art program. Based on his public art experience and additional research, he published a book, Dialogues in Public Art (MIT Press), in 2000. His second book, What We Made: Conversations on Art and Social Cooperation (Duke University Press, 2013) examines the activist, participatory, coauthored aesthetic experiences being created in contemporary art. He received a BA from Princeton University (1979) and an MFA from Hunter College (1983).
---
 Shirley Levy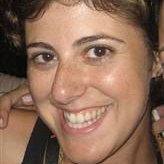 As the Chief of Staff for the NYC Department of Cultural Affairs (DCLA), Shirley works closely with staff at DCLA and cultivates inter-agency partnerships to implement and promote cultural programs and capital projects that expand arts access for all New Yorkers. After Hurricane Sandy, Shirley worked closely with the cultural sector to promote recovery and resiliency, and to that end helped launch CultureAID (Active in Disasters), a cultural communication network. More recently, she co-launched and manages DCLA's Public Artists-in-Residence program (PAIR) that embeds artists within city agencies to apply creative practice to pressing civic issues; she serves on the task force guiding the Affordable Real Estate for Artists (AREA) initiative to build affordable workspaces for artists; and she oversees various new collaborations with the Department of Education to expand arts access to public school students. She holds a Masters Degree in Arts Administration from Teachers College Columbia University and a Bachelor's Degree in Art History from Brandeis University.
---
Diya Vij
Diya Vij, Special Projects, Commissioner's Unit for the New York City Department of Cultural Affairs (DCLA). In this role, she manages special initiatives including Public Artists in Residence (PAIR), the diversity initiative, and various artist projects as well as oversees all digital strategy for the agency. The newly launched artist residency program PAIR places artists-in-residence with other city agencies in order to address civic challenges through art practice. Prior to her position at DCLA, she served as Digital Communications Manager at the Queens Museum from 2010-2014. She has a BA from Bard College and an MA in Art History from Hunter College.
---
 Sara Reisman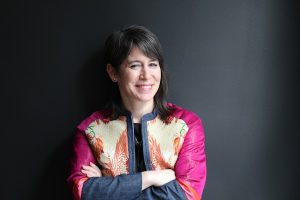 Sara Reisman is Artistic Director of the Shelley & Donald Rubin Foundation which is focused on supporting artistic projects that intersect with social justice through grant making to organizations and exhibitions at The 8th Floor, including Between History and the Body, When Artists Speak Truth, In the Power of Your Care, and Enacting Stillness. From 2008 until 2014, Reisman was the director of New York City's Percent for Art program, where she managed more than 100 permanent public art commissions, including projects by Mierle Laderman Ukeles, Mary Mattingly, Tattfoo Tan, Karyn Olivier, and Ohad Meromi, among others for civic sites like libraries, public schools, courthouses, streetscapes and parks. She was the 2011 critic-in-residence at Art Omi, an international visual artist residency in upstate New York, where she serves as a board member, and a 2013 Marica Vilcek Curatorial Fellow, awarded by the Foundation for a Civil Society.
---
 Sheetal Prajapati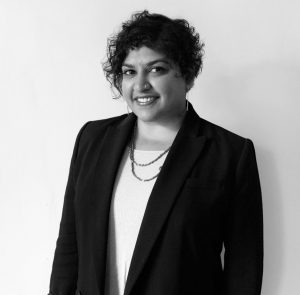 Sheetal Prajapati is Brooklyn-based artist and educator. Her work explores the possibilities for public engagement that emerge from artistic collaboration, experimental pedagogies, and interdisciplinary practice. Her studio practices explores notions of intimacy, identity, and cultural histories as a means to consider our relationship to the material world. She has held studio and research residencies at the Elizabeth Foundation for the Arts (New York), Elsewhere Museum (Greensboro, NC), the Srishti School (India), and the Arquetopia Foundation (Mexico). As an educator, she has held programming positions at The Museum of Modern Art (New York), Museum of Contemporary Art Chicago, and The Block Museum of Art and co-organized the Open Engagement conference on social practice from 2014-2016. She is currently adjunct faculty at Moore College of Art and Design (Philadelphia) and co-curator of GAME NIGHT, a series of public events presenting artist-made games for play. Sheetal received her BA from Northwestern University and her MA from the School of the Art Institute of Chicago.
---
 Tania Bruguera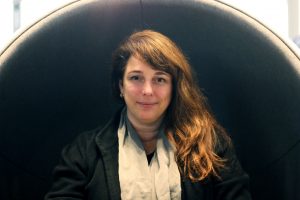 For over 25 years Bruguera has created socially-engaged performances and installations that examine the nature of political power structures and their effect on the lives of society's most vulnerable individuals and groups. Her research focus on ways in which art can be applied to the everyday political life; on the transformation of social affect into political effectiveness. Her long-term projects are intensive interventions on the institutional structure of collective memory, education and politics. Her works often expose the social effects of political forces and present global issues of power, migration, censorship and repression through participatory works that turn "viewers" into "citizens."
By creating proposals and aesthetic models for others to use and adapt, she defines herself as an initiator rather than an author, and often collaborates with multiple institutions as well as many individuals so that the full realization of her artwork occurs when others adopt and perpetuate it. Awarded an Honoris Causa by The School of the Art Institute of Chicago, selected one of the 100 Leading Global Thinkers by Foreign Policy magazine, shortlisted for the #Index100 Freedom of Expression Award, a Herb Alpert Award winner, a Radcliffe and Yale World Fellow, and the first artist-in-residence in the New York City Mayor's Office of Immigrant Affairs.
She participated in the Documenta 11 exhibition and also established the Arte de Conducta (Behavior Art) program at Instituto Superior de Arte in Havana. Her work has been shown in the 2015 Venice Biennale, at Tate Modern, London, Guggenheim and MoMA, New York, among others. Bruguera has recently opened the Hannah Arendt International Institute for Artivism, in Havana - a school, exhibition space and think thank for activist artists and Cubans. Born 1968 in Havana, Cuba. She lives and works in Havana, New York and Cambridge.
---
 William Powhida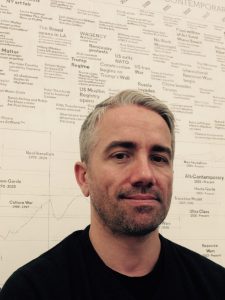 William Powhida (b. 1976, New York, NY) received his BFA in Painting with Honors from Syracuse University in 1998 and his MFA in Painting from Hunter College in 2002. He has had recent solo exhibitions at Postmasters Gallery, New York; Charlie James Gallery, Los Angeles; Casa Maauad, Mexico City; and Gallery Paulsen, Copenhagen.In addition to being an artist, Powhida is a former critic and infrequent writer whose work has been published in The Art Newspaper, Creative Time Reports, ArtFCity, Hyperallergic, The Brooklyn Rail, and Artnet. He lives and works in New York City. He is currently working on a solo exhibition for the Aldrich Contemporary.
---
 Steffani Jemison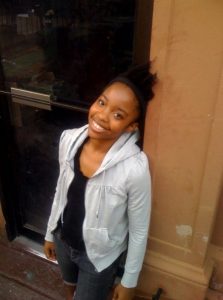 Steffani Jemison uses time-based, photographic, and discursive platforms to examine "progress" and its alternatives. Jemison's work has been exhibited nationally and internationally, including solo and collaborative presentations at the Museum of Modern Art, New York; LA><ART; New Museum of Contemporary Art; and the RISD Museum. Group exhibitions, performances, and screenings have been presented at the Whitney Museum, the Brooklyn Museum, the Studio Museum in Harlem, the Drawing Center, the Gene Siskel Film Center, Bridget Donahue, Laurel Gitlen, Team Gallery, and others. Forthcoming solo exhibitions and performance commissions include Mass MoCA, Jeu de Paume, Western Front, Nottingham Contemporary, and CAPC Bordeaux. Jemison's work is in the public collections of the Museum of Modern Art, the Brooklyn Museum, the Studio Museum in Harlem, and the Kadist Foundation. Jemison has completed many artist residencies and fellowships, including the Rauschenberg Residency (2016), the Sharpe-Walentas Studio Program (2015-2016), the Smack Mellon Artist Studio Program (2014-2015), the Studio Museum in Harlem AIR (2012-2013), Denniston Hill (2012), the International Studio and Curatorial Program (2012), Project Row Houses (2010-2011), the Core Program at the Museum of Fine Arts Houston (2009-2011), and the Skowhegan School of Painting and Sculpture (2008). Jemison was born in Berkeley, California, and is currently based in Brooklyn, New York. She holds an MFA from the School of the Art Institute of Chicago (2009) and a BA in Comparative Literature from Columbia University (2003). She has served as a visiting artist at many institutions, including the University of Pennsylvania, Brown University, the School of the Art Institute of Chicago, Hampshire College, the Evergreen State College, and Georgia State University. She has taught fine art at Parsons The New School for Design, Wellesley College, Trinity College, Rice University, the Cooper Union, and others. She is the 2016-2017 Arthur J. Levitt '52 Artist-in-Residence at Williams College.
---
 Francesca Fiore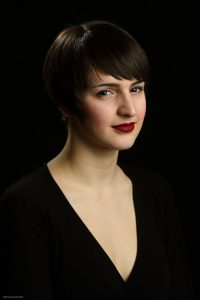 Francesca Fiore is an artist and conceptual poet in the MFA Fine Art program at Parsons. She received her BFA from Rutgers University's Mason Gross School of the Arts, and her research-based work spans video, performance, and text.
---
 Sarah Calderon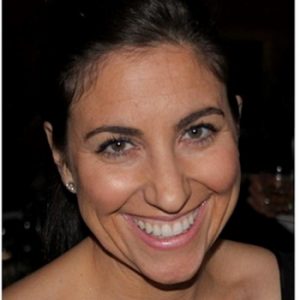 Sarah Calderon is the Managing Director of ArtPlace America. Previously, Sarah Calderon was the Executive Director of Casita Maria Center for Arts & Education (Bronx, NY) from 2008-2015. During her tenure, she has overseen the opening of a new, 90,000-square-foot facility for the Center's arts and education programming and developed partnerships with organizations ranging from Lincoln Center to the NYC Housing Authority. Before joining Casita, Sarah founded and ran Stickball Printmedia Arts in East Harlem a printmaking and digital arts organization for youth. Prior to that she was with the NYC Department of Education creating the Annual Arts in Schools Report - a data collection, analysis, and reporting effort for arts education in NYC's public schools and MPR Associates working as a consultant, managing research and evaluation projects from design through publication. Sarah has also worked as a teaching artist in Chicago, Oakland and New York City. Sarah holds a BFA in printmaking and a BA in psychology from the University of Michigan; and an M.Ed. in arts education from Harvard University.
---
 Regine Basha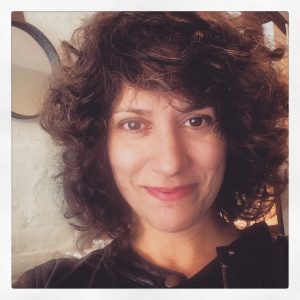 Regine Basha is Director of Residencies at Pioneer Works center for art and culture in Red Hook, Brooklyn. Currently, the residencies at Pioneer Works host studio artists, musicians, technologist, scientists, and writers. The facilities feature an in-house radio station at Clocktower Radio, a design/print lab, a darkroom, a recording studio and a 3d printer and a -soon to arrive- VR lounge – all available to the practitioners for production use. Residents are also able to teach or host classes in the PW education and engagement department. See http://www.pioneerworks.org for more information and events.
Since the early 1990s, Basha has curated for contemporary art institutions as well as independently producing projects for non-profits, public spaces and private galleries nationally and internationally. Her exhibitions, public projects, essays and consulting work is mostly chronicled on bashaprojects.com. Most recently, she was part of the curatorial team that organized the performance series 9evenings + 50, the 50th anniversary of Billy Kluver and Robert Rauschenberg's 9 evenings held at Fridman Gallery, New York. Regine Basha holds an MA from the Center for Curatorial Studies at Bard College and a BFA from Concordia University in Montreal.
This program is made possible with generous support from Humanities New York, ArtPlace America, MFA Parsons Fine Arts / The New School, and The Department of Art & Design Montclair State University.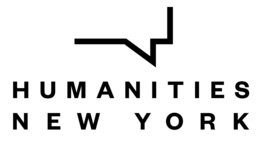 ---
More Panels: