THE END OF THE GRAND TOUR?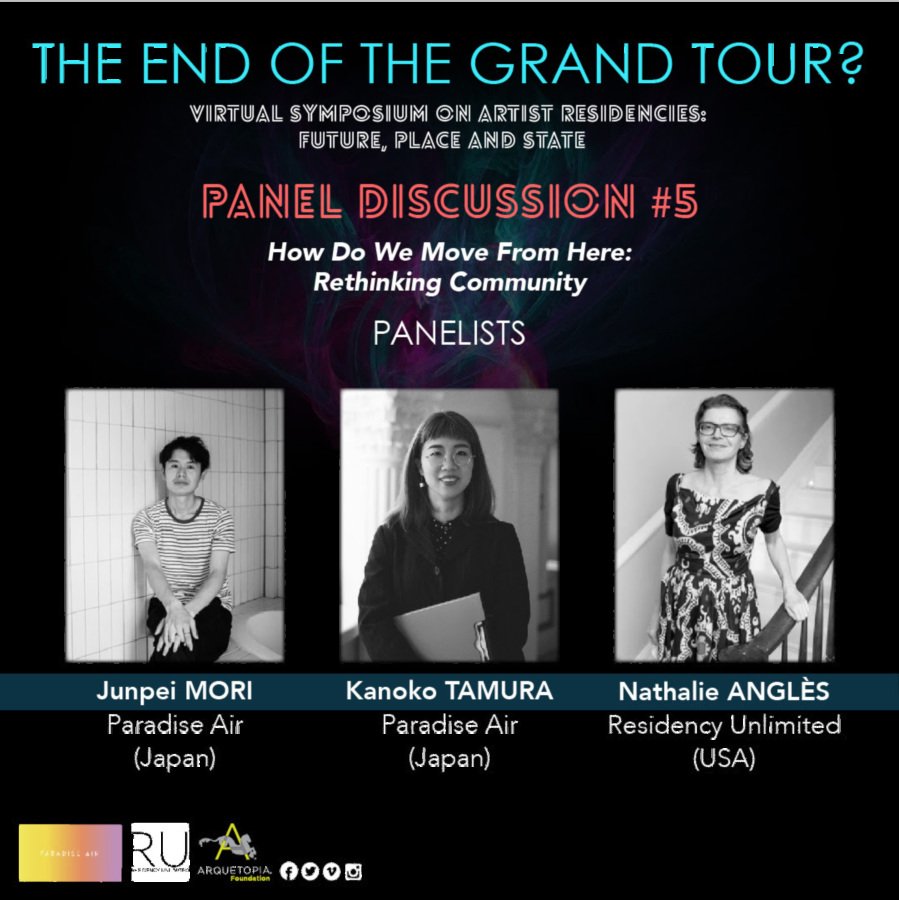 Virtual Symposium on Artist Residencies: Future, Place and State
June 3 to July 27, 2020
Symposium full programs and watch the sessions online.
PANEL DISCUSSION #5 – Francisco GUEVARA, Moderator
How Do We Move From Here: Rethinking Community
Wednesday, July 15, 2020 – CLICK HERE TO VIEW THIS SESSION

9:00 AM Mexico City CDT (10:00 AM EDT, 7:00 AM PDT, 4:00 PM Paris, 5:00 PM Dar es Salaam, 7:45 PM Kathmandu, 10:00 PM Taipei, 11:00 PM Tokyo)
Panelists: Nathalie ANGLÈS, Residency Unlimited (USA) – Yang CHUN-SEN, TESACC (Taiwan) – Sheng-Li CHILIAN, Escuela de Artes Plásticas y Audiovisuales ARPA-BUAP (Mexico) – Junpei MORI, Paradise Air (Japan) – Gordana ZIKIC, Belgrade Artist in Residence (Serbia)
"An uncertain future" is what would closely describe the reality that artist residencies are facing after the events of the year 2020. We have all been forced to rethink our relationship to place and history, and to re-examine our sense of community. More than ever, borders have proven to be a fragile invention; however, the restrictions on mobility have been experienced by everyone. Emmanuel Levinas, the preeminent philosopher of ethics, wrote, "the Other concerns me as a neighbor" (Bolton, 2010) and thus, this is an opportunity to explore new collaborations across borders, beyond traditional residency networks, to reimagine our communities and expand the possibilities of our interconnectivity. In the words of Audre Lorde, "Without community there is no liberation." How can residencies become an affront to "the order of things" and seize the opportunity to interrupt the violent continuity of history? How do we move together from here?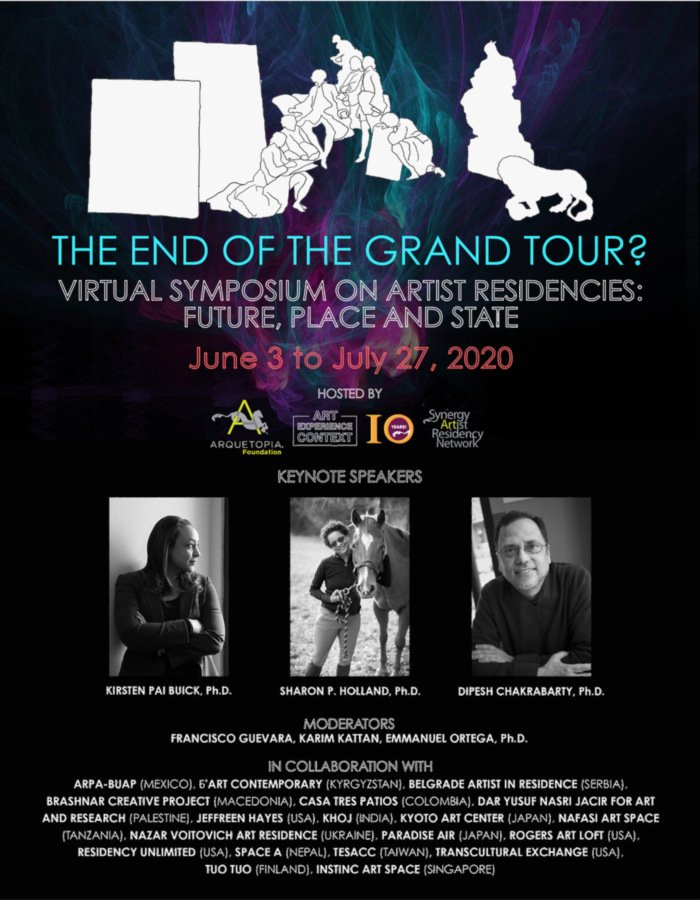 ---
More Panels: