Artseverywhere | Artist (Residency) and the City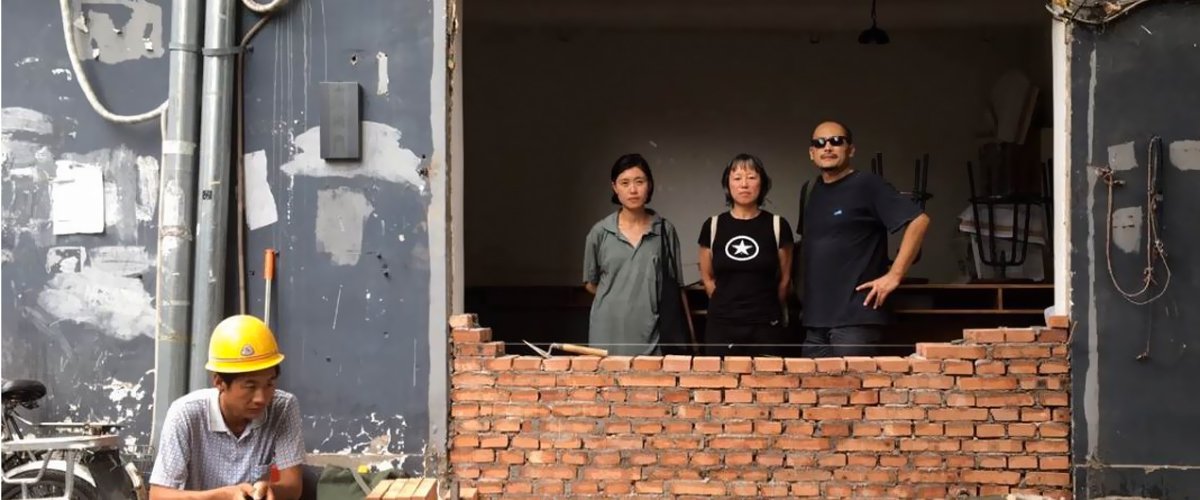 In 2017 Residency Unlimited (RU) organized a day long symposium Embedded, Embedding: Artist Residencies, Urban Placemaking and Social Practice. Hosted by the New School/Parsons MFA Fine Arts Program and curated by Livia Alexander,  this symposium examined the connecting and diverging points between the needs of communities, artists' needs for materials and professional support, and those commissioning and underwriting such initiatives.
To further this line of inquiry, RU Dialogues and Artseverywhere are collaborating to present five online discussions that will take their cue from the topics discussed at the symposium. Artseverywhere is an online forum that explores the role the arts can play in addressing the faultlines of modern society. Dialogues is conceived by RU as an online critical and theoretical platform to collect information and sharing of knowledge about the evolving field of art residency.
The first roundtable is curated by Livia Alexander who has invited 9 respondents to respond to the topic Artist (Residency) and the City.
---
Round table #1 : Artist (Residency) and the City
Introduction by Livia Alexander
Art and artists today are identified as a key instrument in urban development and community planning. Detroit in the U.S, Margate in the UK or Dubai in the UAE are a few examples of cities that are actively seeking to bring in artists to enliven their communities and encourage economic activity, also known as creative placemaking. Artists are being invited to engage in the most unexpected corporate settings, recognized as critical, outside-the-box thinkers as business entrepreneurs are enlisting their services to propel innovation and growth. Government officials and departments are deploying artists to address pressing problems of public policy and governance. More info here.

Jane Philbrick's Presentation at Embedded, Embedding: Artist Residencies, Urban Placemaking and Social Practice Symposium
Writers
Anat Litwin, Azu Nwagbogu, Francesca Fiore, Harutyan Alpetyan, Jakub Szczęsny, Kira Kennedy-Simon, Livia Alexander, Lyno Vuth, Nat Muller and Vibha Galhotra
Leading Question
What role can urban planning and cultural policies play in navigating the slippery boundaries between nurturing artistic agency and social engagement, and advancing broader policy initiatives of urban economic growth? Does the artist residency model offer the appropriate conceptual setting for effective implementation?
Please click here to read writers' responses
---
Writers Bios
Livia Alexander is a curator, writer, and Chair of the Department of Art and Design at Montclair State University, New Jersey.
Anat Litwin is an artist, curator, and a PHD candidate in the Dept of Urban and Regional
planning at Technion Institute (Haifa). She is the founding director of the HomeBase Project.
Azu Nwagbogu is the Director of the African Artists' Foundation (AAF), a non-profit organisation based in Lagos, Nigeria.
Francesca Fiore is an artistpoet from Pennsylvania and co-founder of the socially engaged project SOIL SERIES: A Social Drawing.
Harutyun Alpetyan is a curator and engineering consultant based in Armenia. He is co-founder of the AJZ artist-run-space and Nest artist-in-residence program in Yerevan.
Jakub Szczęsny is a Polish architect whose project, Keret House in Warsaw, is included in MoMA's permanent collection. He is a founder of Centrala Designers' Task Force collective.
Kira Simon-Kennedy is co-founder and director of China Residencies, a nonprofit supporting creative exchange within China and the diaspora.
Lyno Vuth is an artist, curator and co-founding Artistic Director of Sa Sa Art Projects, an artist-run space in Phnom Penh.
Nat Muller is an independent curator and critic based in Amsterdam whose writing has been published in Bidoun, ArtAsiaPacific, Art Papers, and other publications.
Vibha Galhotra is a New Dehli based conceptual artist whose works address the shifting topography of the world under the impact of globalization and growth.
---
More Panels: