Artseverywhere | Artist Residencies: A Question of Time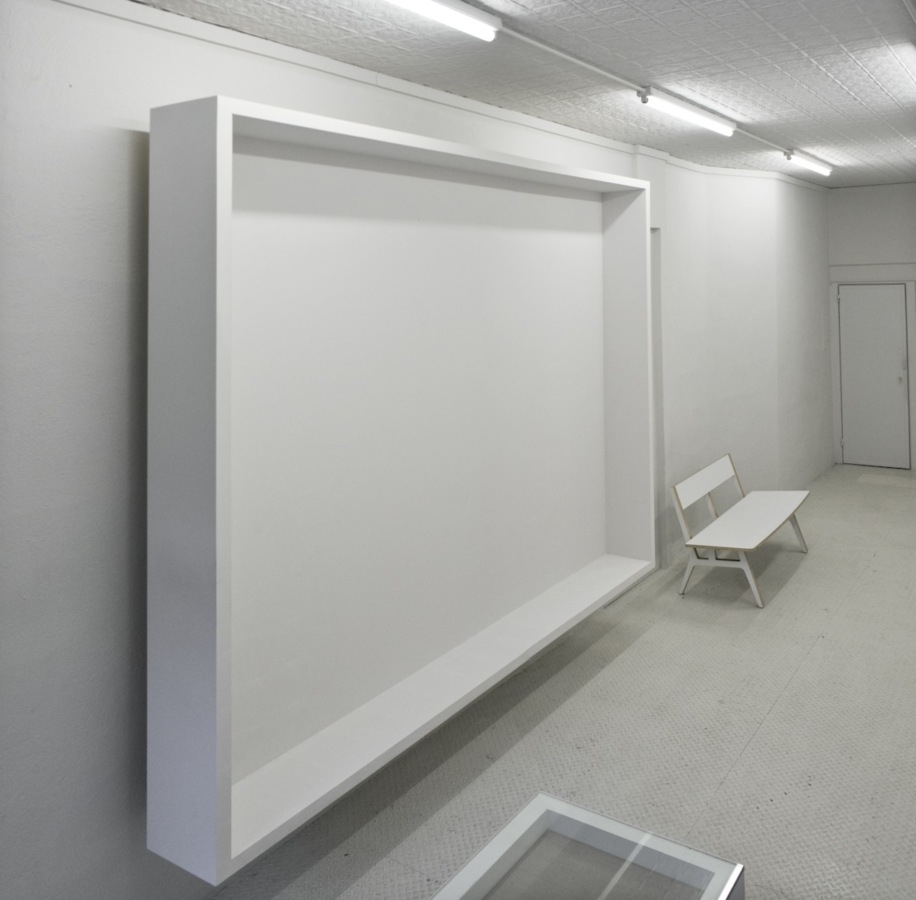 Martin Beck's design at MINI/Goethe-Institut Curatorial Residencies Ludlow 38 in New York. Photo: Garret Linn (2011)
In 2017 Residency Unlimited (RU) organized a day long symposium Embedded, Embedding: Artist Residencies, Urban Placemaking and Social Practice. Hosted by the New School/Parsons MFA Fine Arts Program and curated by Livia Alexander,  this symposium examined the connecting and diverging points between the needs of communities, artists' needs for materials and professional support, and those commissioning and underwriting such initiatives.
To further this line of inquiry, RU Dialogues and Artseverywhere are collaborating to present five online discussions that will take their cue from the topics discussed at the symposium. Artseverywhere is an online forum that explores the role the arts can play in addressing the faultlines of modern society. Dialogues is conceived by RU as an online critical and theoretical platform to collect information and sharing of knowledge about the evolving field of art residency.
The third roundtable is curated by Livia Alexander who has invited 9 respondents to respond to the topic Artist Residencies: A Question of Time.
---
Round Table #3: Artist Residencies: A Question of Time
Writers
Arquitectura Expandida, Francisco Guevara, Alia Swastika, Andrew Nichols & Dr. Travis Kelleher, Pakui Hardware, Petros Touloudis, Isin Önol, Tobi Maier, Iaroslav Volovod
Leading Question
Socially engaged practice implies work with communities and the necessity for duration and time if meaningful work is to be done. With today's ubiquitous emphasis on measurable outcomes, what criteria, if any, should be used in assessing embedded artist residencies goals vis-à-vis results? Is there a "perfect" duration of a residency? When is time "long enough"? Please click here to read writers' responses
---
Writers Bios
Ana López-Ortego is an architect, PhD student in Geography, University teacher and researcher, and activist in Latin America. She is co-founder and co-director of Arquitectura Expandida, based mainly in Bogotá, Colombia.
Andrew Nicholls is an Australian/British artist, writer and curator who has curated for FORM since 2002, with occasional sabbaticals to further his own art practice. Dr. Travis Kelleher is an academic, writer, and curator based in Perth, Western Australia. Kelleher has worked extensively through FORM.
Isin Önol is a writer and curator based in Vienna and New York. She is a member of Center for the Study of Social Difference at Columbia University, New York. She works as a guest critic at the Arts & Design MFA program at Montclair University, New Jersey and as a visiting curator at the Social Design – Art as Urban Innovation MA Program at University of Applied Arts, Vienna.
Tobi Maier is a curator and art critic based in São Paulo. He served as curator at Frankfurter Kunstverein (2006–2008), Ludlow 38 in New York (2008–2011), and as associate curator for the 30th São Paulo Biennale (2012).
Francisco Guevara is a visual artist and curator based in Mexico and Peru. He specializes in Levinasian ethics applied to the design of cross-cultural artistic projects, and the analysis of performativity in contemporary art practices.
Pakui Hardware (Neringa Cerniauskaite and Ugnius Gelguda) are based in Berlin and Vilnius. They have worked as a collaborative artist duo since 2014. Their latest solo shows include exhibitions in Budapest, Helsinki, Berlin, Vienna, Oslo, and New York.
Alia Swastika has worked as Program Director for Ark Galerie, Yogyakarta, Indonesia since 2008 and is actively involved as a curator, project manager and writer on a number of international exhibitions.
Petros Touloudis lives and works in Athens, Greece. He is a graduate of Athens School of Arts. He has been working in the field of architecture, opera and theater. In 2015 he co-founded the Tinos Quarry Platform with its corresponding residency program for artists on the island Tinos/Greece, where he also works as the artistic director.
Iaroslav Volovod was born in Murmansk, USSR and earned his BA in Asian and African Studies from St. Petersburg State University and his MA in Curatorial Studies from Bard College, New York, conducting part of his research at Heidelberg University, Germany.
---
More Panels: