Zachary Fabri @ Jardim Canadá Center of Art and Technology JA.C.A Residency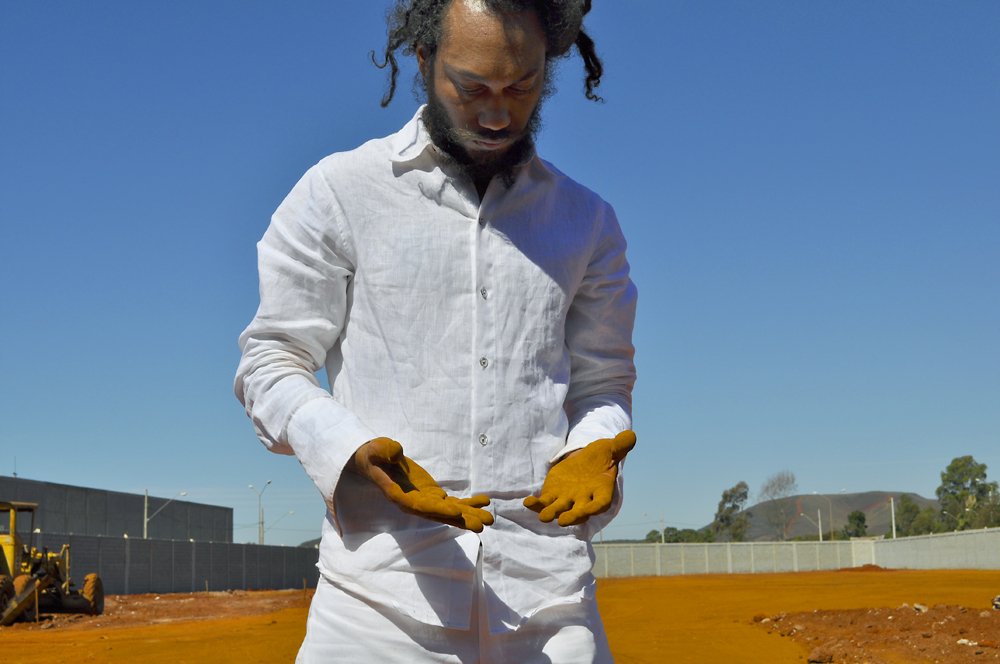 Red-Handed_lr
Red Handed, 2010, C-print (from the video Mim andar Avenida Canadá, 2010)
The Jardim Canadá Center of Art and Technology in Belo Horizonte (Minas Gerais, Brazil) is a residency that affords artists a rare opportunity for an intimate experience of new cultures, and the creative freedom and support to produce daring new work. The residency resides just outside of the metropolitan city of Belo Horizonte, in a small neighborhood named Jardim Canadá, which is a complex social and economic mix of industrial warehouses, iron ore mining plants, impoverished houses and condominium clusters. It is precisely this dynamic and intersecting puzzle that fueled my work at JA.C.A.
Upon arrival, I granted myself the freedom to explore and experience my surroundings. But only in the order for which I could process and endure: my bedroom, the residency building, the artist work space, the local neighborhood of Jadim Canadá, the city of Belo Horizonte, the neighboring city of Ouro Preto, then finally the city of Sáo Paulo. It is important to my practice that I take note of daily rituals and routines, especially in a foreign environment.
I set out to create work that was relevant and site specific to the neighborhood of Jardim Canadá. My original proposal was consciously written with enough room for conceptual alteration, for the possible different ideas formulated from new experiences in Brazil. My original proposal was to virtually map the various neighborhoods, zones, and sections of the city with different site specific performances. This idea was not totally abandoned. I chose instead to focus on one site and create various performances, objects, drawings, and videos that contributed to a more in depth investigation. The location I chose was the immediate area of Jardim Canadá that surrounded the residency. As an artist I find that it is tricky to produce work that is socially critical as a foreigner only staying for a limited amount of time. The issues present were much too complex and too old for me to feel comfortable trying to dissect. I finally decided on something that I had a personal relationship with. For years, I have been studying bauxite as a material to use in my art projects. Bauxite is a major mineral in Jamaica and Hungary, the countries where my parents are from. Bauxite comes from a bright red dirt that when mined, yields aluminum. So it was a great coincidence that Jadim Canadá is a major producer of iron ore, which comes from similar red dirt. The red dirt was essentially a unifying factor that was prevalent in every person's life in Jardim Canadá, regardless of economic standing.
Mim andar Avenida Canadá, 2010
http://vimeo.com/16962862
http://www.residencyunlimited.org/residents/2010/12/zachary-fabri/
RELATED: