RU Workshop: Josef Albers' "Interaction of Color" led by Fritz Horstman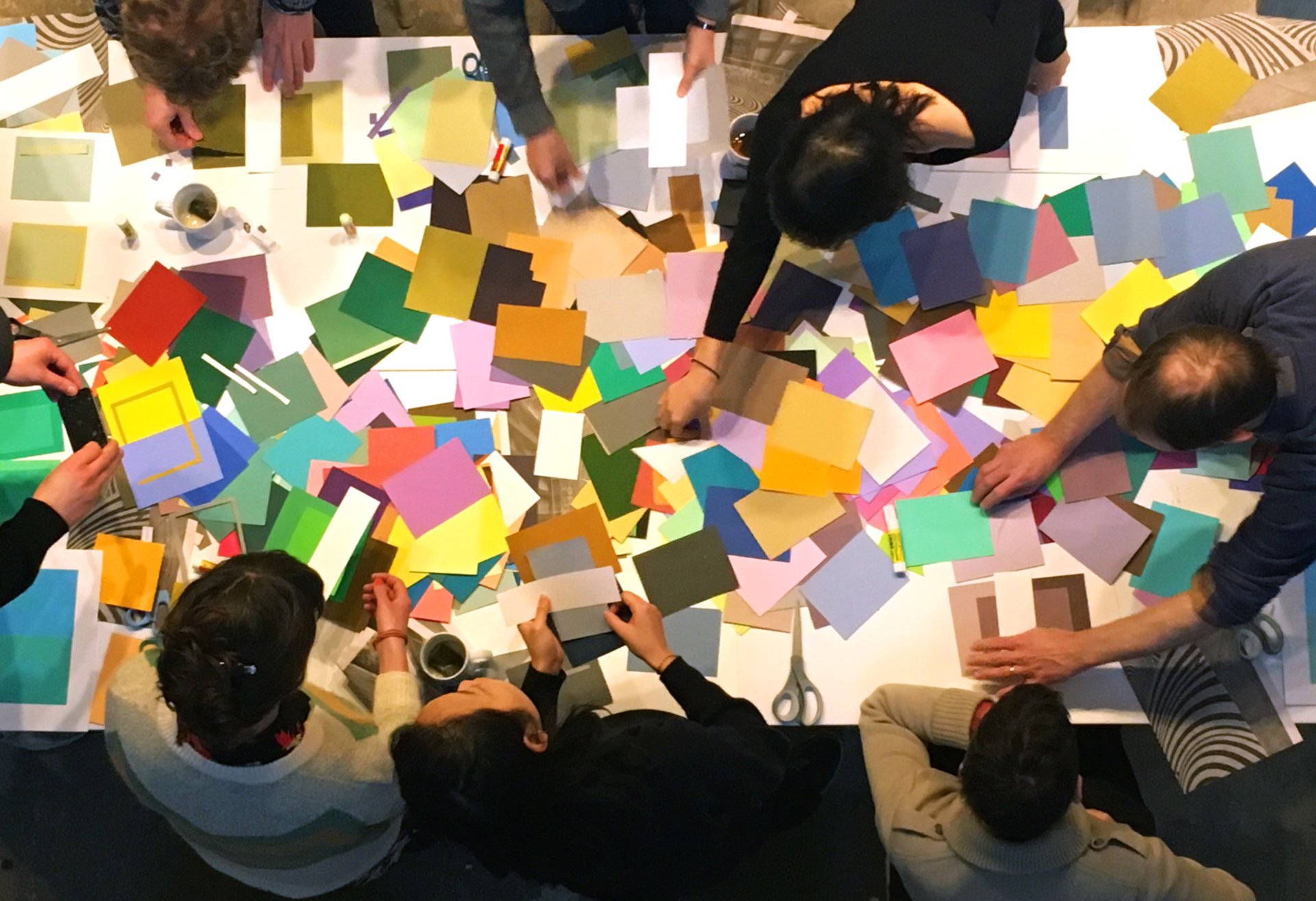 Color Explosion - RU Artists search for the perfect color match that will meet original Albers' assignment
On Friday February 17 RU residents Maiko Jinushi, Niko Mihaljević, Benjamin Brett, Sara Gassmann, Sookoon Ang, Kuniyasu Sakaizawa, joined by RU staff Boshko Bošković and Nataša Prljević, experienced first hand Josef Albers' Color Interaction Theory exercises in the workshop led by Fritz Horstman, Artist Residency and Education Coordinator at the Josef and Anni Albers Foundation.
"Josef Albers' color course was legendary. The Bauhaus master, who also was director of Black Mountain College and head of the Yale School of Art, taught generations of students to see color in new and unexpected ways. Over a lifetime of teaching he created a series of exercises that opened up the subject of color. In this two hour workshop we will explore two or three of these exercises. There is no prerequisite of painting or color experience."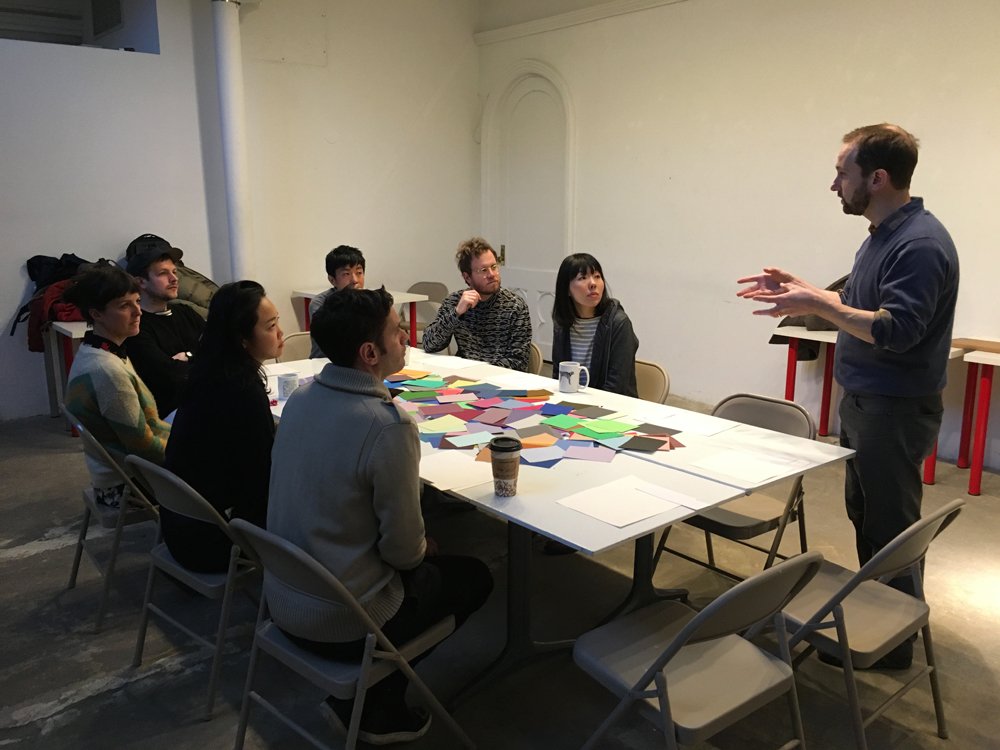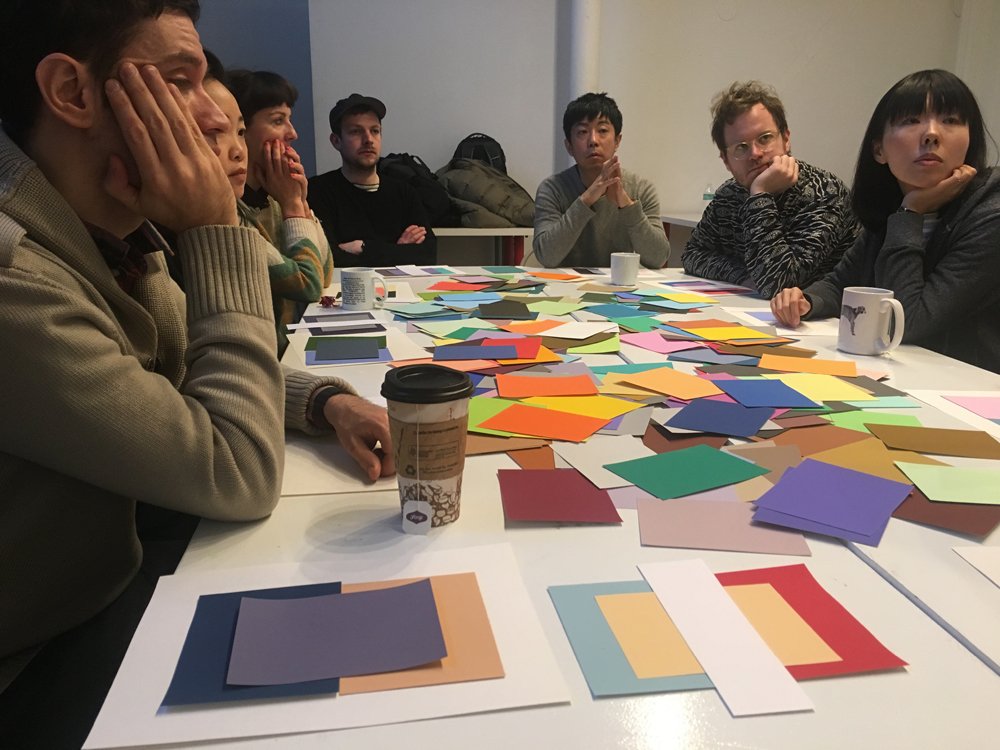 Through original Albers' assignments, RU artists were asked to make three colors appear as four. RU artists explored potential of color creating collages that are later discussed and analyzed in dialog with original samples of Albers' student work made in Black Mountain College.