An Intro to XlerateART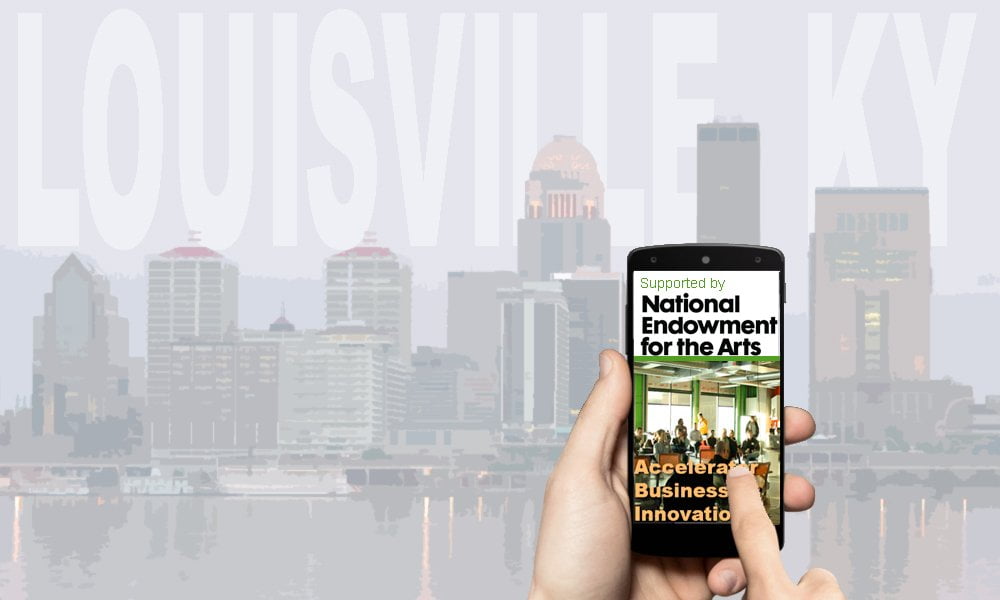 Louisville-KY
UNIQUE. FOCUSED. OUTCOMES DRIVEN.
XLerateArt exclusively utilizes professional artists as catalysts for business innovation in non-arts related industries such as advanced manufacturing, health/wellness, food/beverage, etc.
"ART IS A CATALYTIC FORCE THAT ALLOWS OPTIONS TO BECOME VISIBLE." - MEL CHIN
We cause people to think about things in radically new ways. Our skilled, professional artists are FABULOUS at synthesizing - combining things to make something new. We seek out the equation that can best be described as 1+1=3.
XLERATEART BACKGROUND
In 2014, the National Endowment for the Arts awarded Louisville, KY a $50,000 "Our Town" grant to place artists on project teams inside of corporations. The Louisville initiative, referred to as "The Accelerator", is designed to make Louisville businesses more dynamic and profitable. The initiative was created by Theo Edmonds, co-founder of IDEAS 40203, a contemporary art chamber of commerce.  The fiscal sponsor and collaborator on The Accelerator is IDEAS 40203's sister organization, Brooklyn-based, Residency Unlimited, and Metro Louisville Goverment including Louisville Forward and the Mayor's Commission on Public Art.
XLerateArt is the result of this collaboration.
Supported in part by an award from the National Endowment for the Arts. Art Works.
<img class="alignnone wp-image-10387" src="http://residencyunlimited.org/wp-content/uploads/2014/12/nea-lockup-A-1024x284.jpg" alt="nea-lockup-A" width="700" height="194" />