China Residencies
By Kira Simon-Kennedy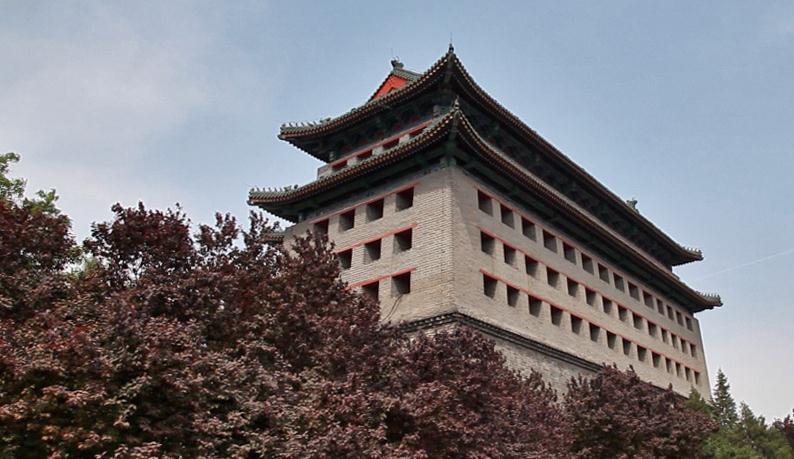 China Residencies (ChinaResidencies.com), a newly founded online directory of artist residencies in China
A report by co-founder Kira Simon-Kennedy
There are over 30 unique artist residency programs in China.
There are thousands of artists who don't know about them.
As China is a white-hot buzzword in the contemporary art world, numerous opportunities for artists flourished. Unfortunately, information about these fantastic opportunities remains scarce. Some are listed on directories like Res Artis, Trans Arts, the Alliance of Artist Communities and here, on Residency Unlimited, but the information is often incomplete or out of date.
Crystal Ruth Bell, formally the residency director at Red Gate Gallery (China's oldest and largest artist in residency program), started meeting with other administrators in China and realized that many residencies were under-publicized in the international community. Residencies relied almost entirely on word-of-mouth to attract applicants, and sometimes had a difficult time filling spots. The lack of visibility also limited the amount of funding visiting artists and programs could receive. Yet at the same time, interest in China kept growing. I met Crystal in 2009 while interning at Red Gate Gallery during a semester abroad in college in 2009, and together, we decided to remedy this disconnect by founding China Residencies, a 501(c)3 non-profit, to create a directory of all existing residencies in China.
This online directory, ChinaResidencies.com, is free for artists to browse and residencies to list. There are currently already more than twenty programs from all over China that have signed up. Furthermore, unlike existing sites, chinaresidencies.com won't just be a directory. To help artists get the most out of their stay, we will also be sharing resources to help navigate life as an artist in China. This treasure-trove of information will touch on everything from funding opportunities and visa application guidelines to where to find art materials locally and what basic vocabulary to learn before arriving. Artist will be able to leave testimonials and share their experience, helping future applicants decide which residency is best suited to their practice.
Crystal and I just returned from our first month-long research trip. We visited dozens of residencies in Beijing, Shanghai, Kunming, Lijiang, Shenzhen and Hong Kong. The programs we encountered were incredibly diverse, ranging from small, artist-run operations in rural villages to large, government-run art bases, while others still exist in commercial spaces and luxurious art hotels. We met and interviewed over forty artists-in-residence and residency directors. We are now working on editing these video interviews with dancers, painters, program administrators, photographers, ceramicists, filmmakers and performance artists to post on our website. We will also publish a report on the state of artist residencies in China to foster transparency and encourage greater opportunities for deepened cultural exchange.
We believe diplomacy shouldn't just be left up to politicians. Artists are cultural and social change makers and we are passionate about creating more opportunities for artists to bring a broader cultural understanding into their work.
We secured the initial funds for the web development, our initial research trip and documentary through a crowdfunding campaign on Indiegogo, and continue to accept donations through our website. China Residencies' future development will include more features to support successful dialogue, as well as stipends and funding resources, as we become a central online hub providing resources for visiting artists and their multitudes of hosts in China.
Artists can now sign up in order to contact the residency programs directly.
see more at ChinaResidencies.com
---
More Articles: