Reports |
Part III: Selfie in Paint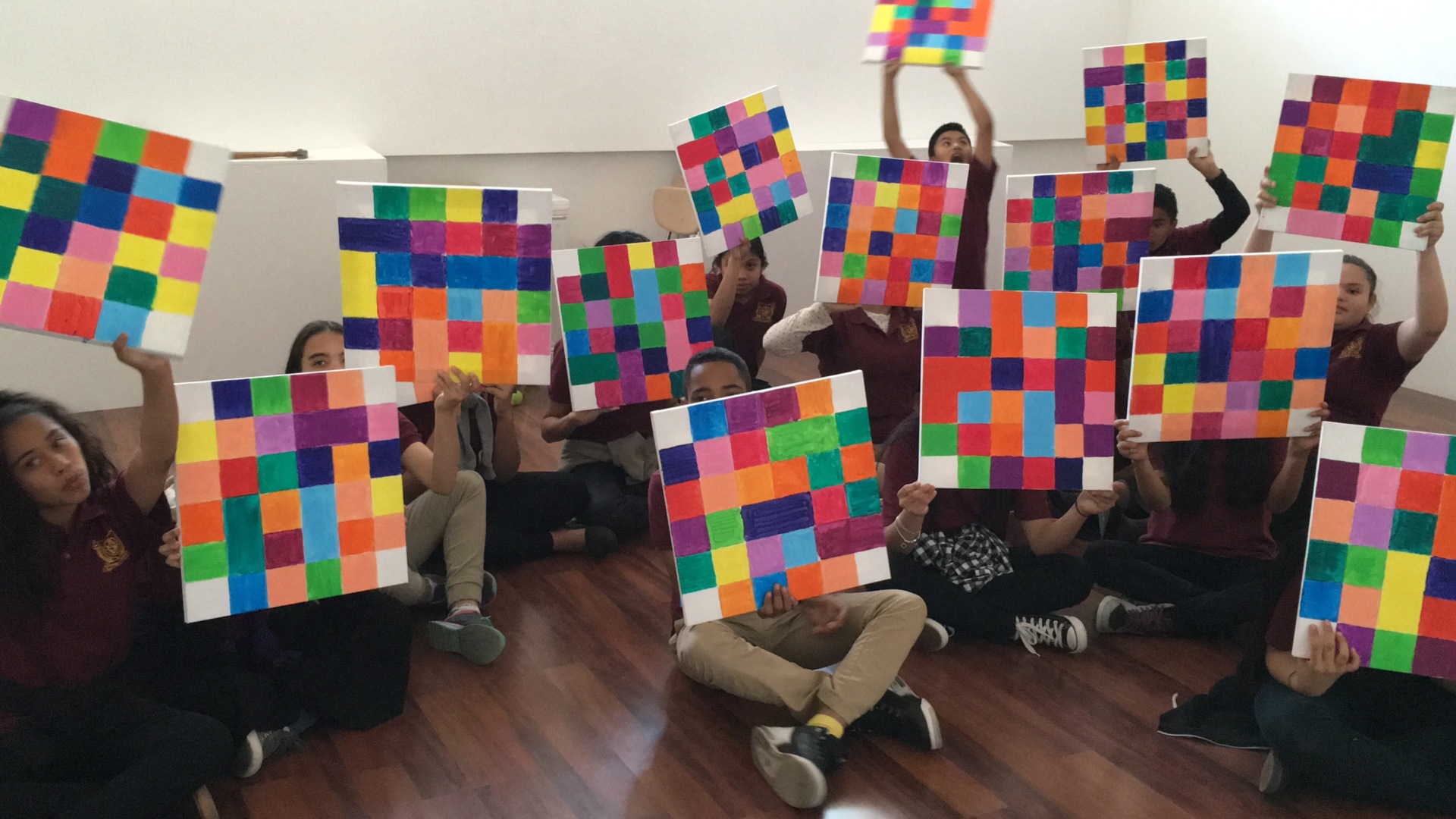 Dates: February 26 - April 21, 2016
Class type & Size: Painting class, Middle School ( MS 136) 7th grade, 19 students.
Duration: 6 workshops
With Selfie in Paint, Kristin Mclver pursued her investigations undertaken since 2013 about identity online. This third component involves the transformation of personal data into physical artworks using acrylic paint.
Students were instructed to download their own Facial Recognition Data (the code enabling software to recognize an individual in photograph). THey learned how to translate this data into an abstract self-portrait. The color palette introduced the concepts of primary, secondary and tertiary colors. The students' Facial Recognition Data (Eg 3.668653011322 etc) was transposed into colorful, abstract self-portraits (using a formula such as 1=red, 2=blue, 3=green etc). The outcome is a collaborative mural-sized artwork which aggregates the acrylic paint data-portraits created by the students.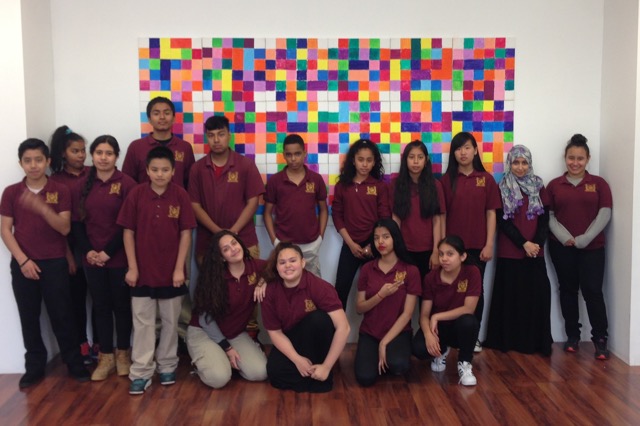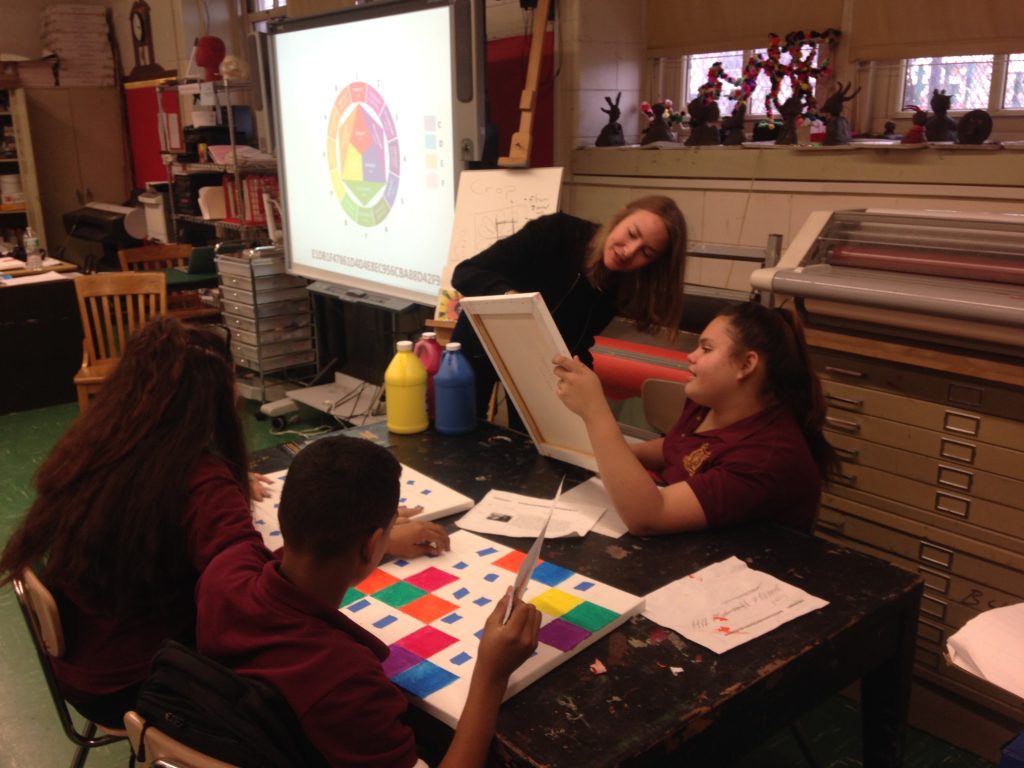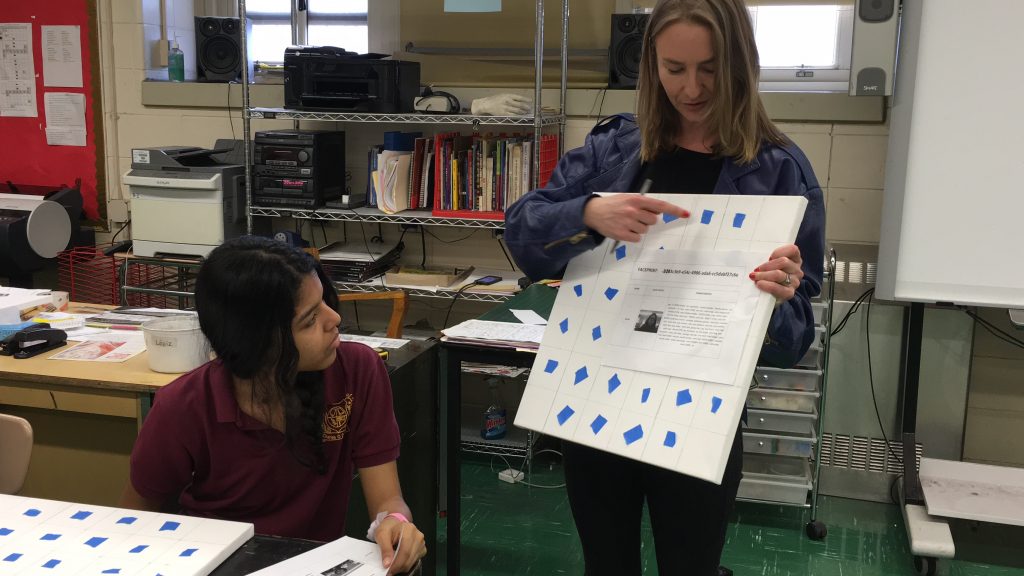 Selfie in Paint from Residency Unlimited on Vimeo.