Reports |
Current Events in the Classroom 2013 – Yana Dimitrova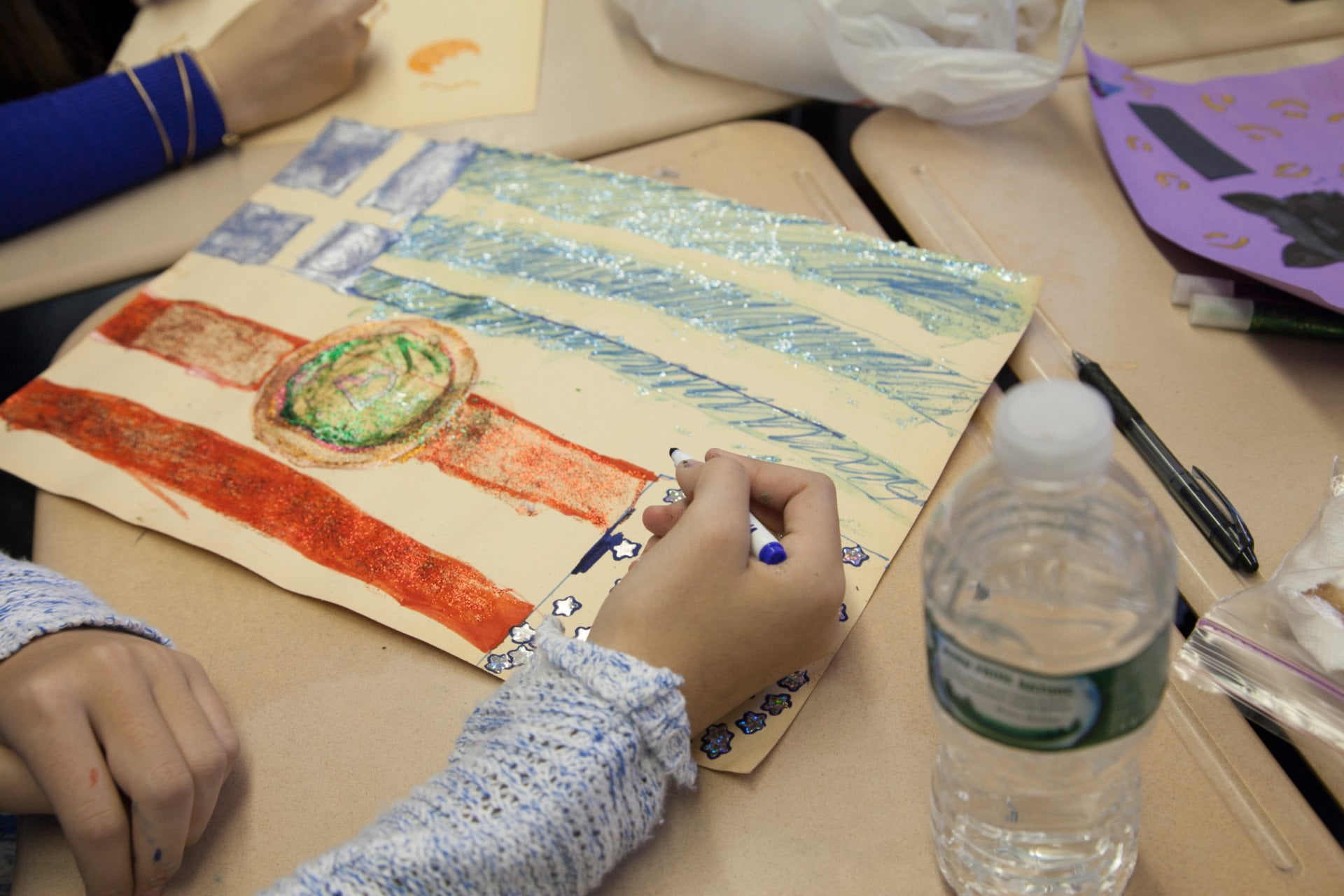 Photo: John Liu
In the Fall Semester 2013, Residency Unlimited (RU) will implement for the second year the arts education program "Current Events in the Classroom: Responding Through Art" at The Christa McAuliffe School I.S.187 (Bensonhurst, Brooklyn).
Conceived by RU and launched in 2012, the aim of this program is to integrate the visual arts into the social studies curriculum by designing lessons that heighten social and political awareness. Through the lense of the Brooklyn based Teaching Artist and RU Resident Yana Dimitrova, the focus will be placed on current events in the news and how they become catalysts for artistic creation. Dimitrova will conduct 12 sessions with students from three eighth-grade social studies classes. At the end of the semester student work selected by Dimitrova will be displayed in I.S.187's lobby and auditorium.
This program is supported by public funds from the New York City Department of Cultural Affairs in partnership with the City Council and the Arts in Education Program of the Brooklyn Arts Council (BAC).