"Dispersion-Summer," First Exhibition of Downtown New Rochelle Arts Program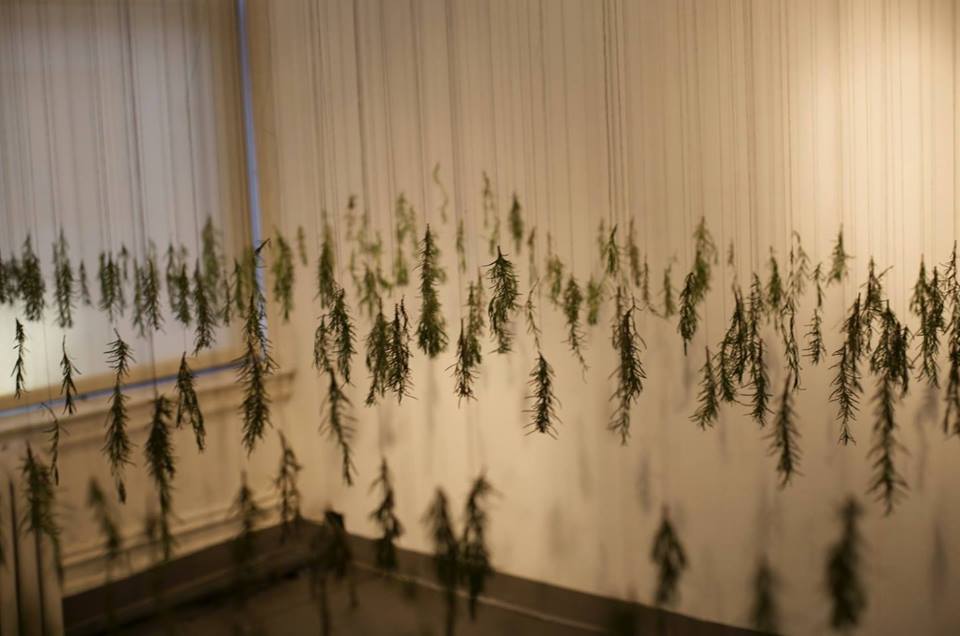 13668971_515300978662351_9016624532894755822_n
Event runs from 12:00 - 4:00pm
Admission is free and open to the public.
New Rochelle BID and Residency Unlimited Downtown Arts Program
"ART AT 5 ANDERSON"
5 Anderson Street
New Rochelle, NY 10801
The New Rochelle BID and Residency Unlimited are pleased to begin our weekly Downtown New Rochelle Arts program this Saturday, June 16th with "Art at 5 Anderson": Gustavo Prado's series, Measure of Dispersion and Brandy Bajalia's installation, Horizon Summer.
Dispersion-Summer, if you will, is an exhibition featuring artists who create work using natural or industrial elements to establish a narrative connection with each viewer. Both Prado and Bajalia use viewer engagement with pieces to capitalizes on the work's environment and construction.
Horizon Summer, is a large ephemeral installation made up of hundreds of stands of string and springs of fresh herbs suspended from a grid of reclaimed wood and presented in the courtyard of the Anderson Apartments in New Rochelle. The space
is open to be experienced by viewers in plein air environment in order to create space for a potential restorative process. This minimal horizon plays against the blue sky and rustic courtyard by offering the audience a moment of retreat through utilizing natural elements and aroma. In the end, the installation with dry, dissipate, and transform, as visitors are invited to participate in collecting the dried herbs to use in their daily life for cooking, cleansing, or remembering the experience of this simple levitating landscape.
Measure of Dispersion, is an installation of industrial metal structures with concave mirrors typically used to expand a driver's field of vision to create something akin to an "anti-camera," which rather than fixing a moment or image of that which stands before it, reflects a fragmented body simultaneously located within different points in space, obfuscating the viewer's perception of themselves and their surroundings as an integral and idealized whole.
More information click here.
Follow the Downtown New Rochelle Arts program on Facebook.
RELATED: