Aug 2016 | Field Trips
RU Field Trip: Josef and Anni Albers Foundation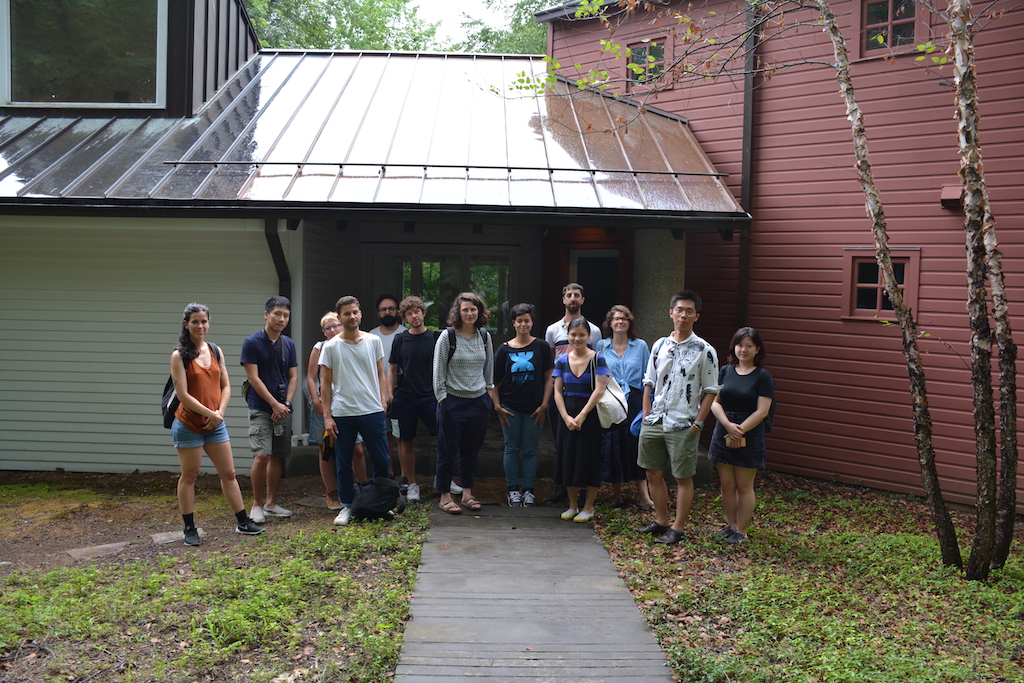 Field trip to Albers Foundation in Connecticut with RU staff Nathalie Anglès, Sebastien Sanz de Santamaria, Kehui Pan and RU artists Ana Prata, Guillaume Bresson, Kai chun Chiang, Özgür Demirci, Jonas Weber Herrera, Shurui Li, Zorica Zafirovska, Sean Wang, Nina Komel, and Kato Six.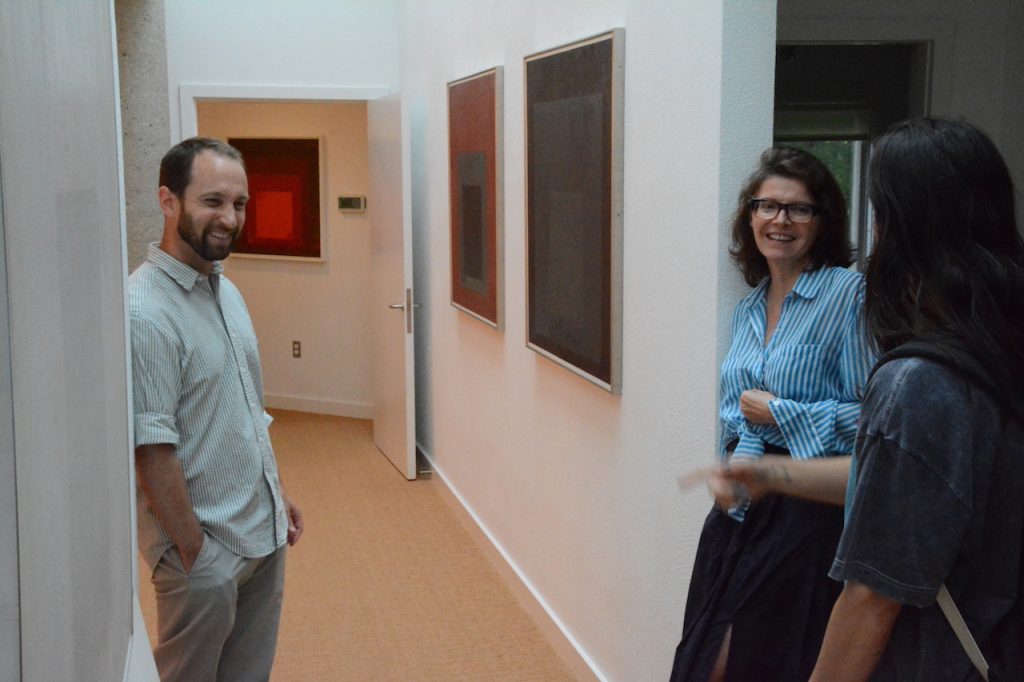 Fritz Horstman (on the left), Artist Residency and Education Coordinator, Albers Foundation (CT), with Nathalie Anglès (in the middle), Executive Director of Residency Unlimited, and Ana Prata, RU artist.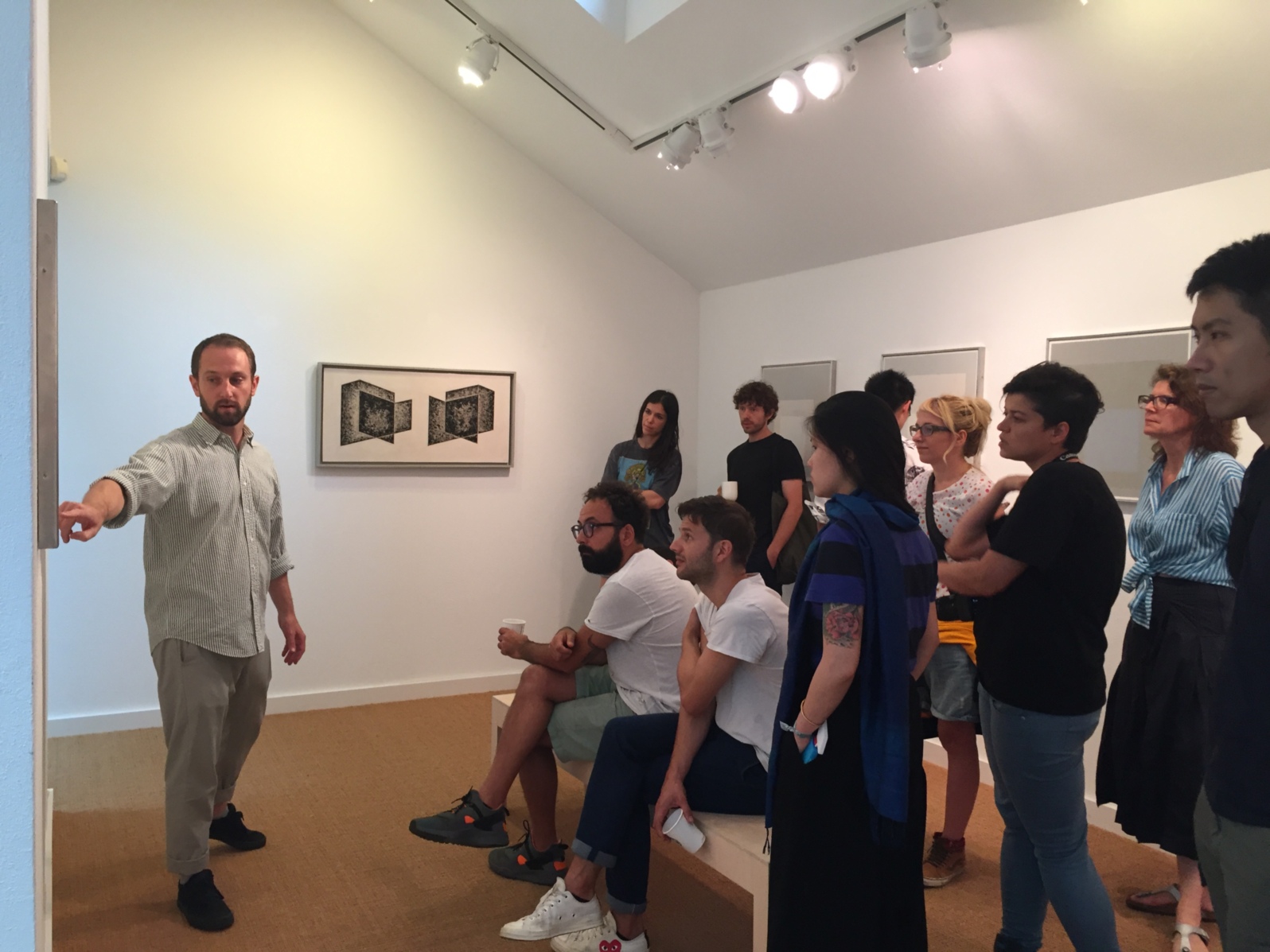 Fritz presents a painting by Albers and explains the process employed by the artist.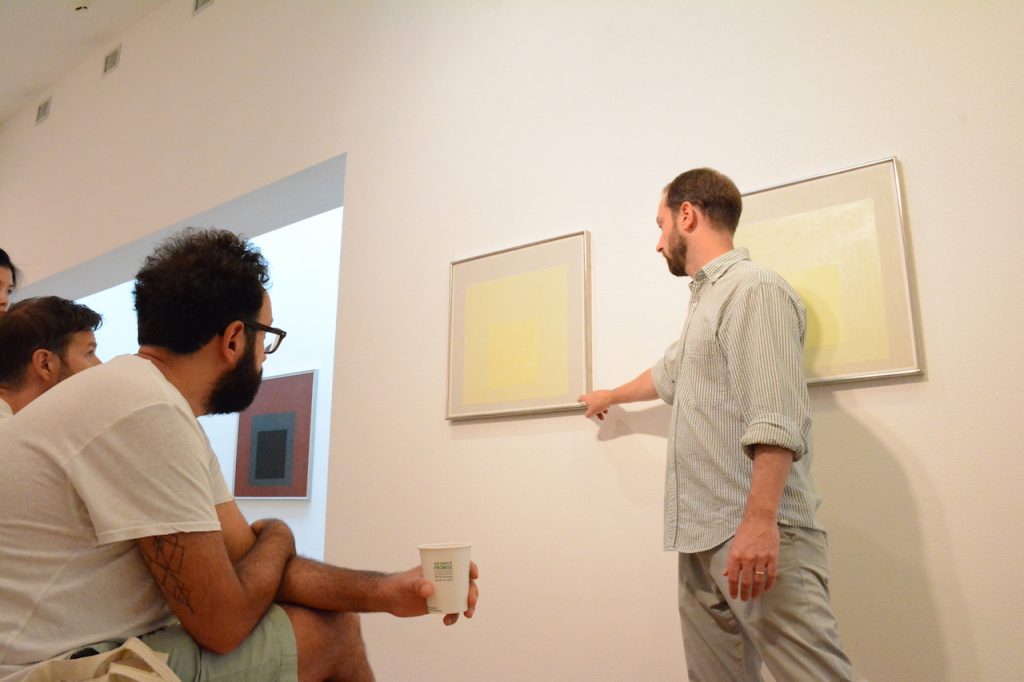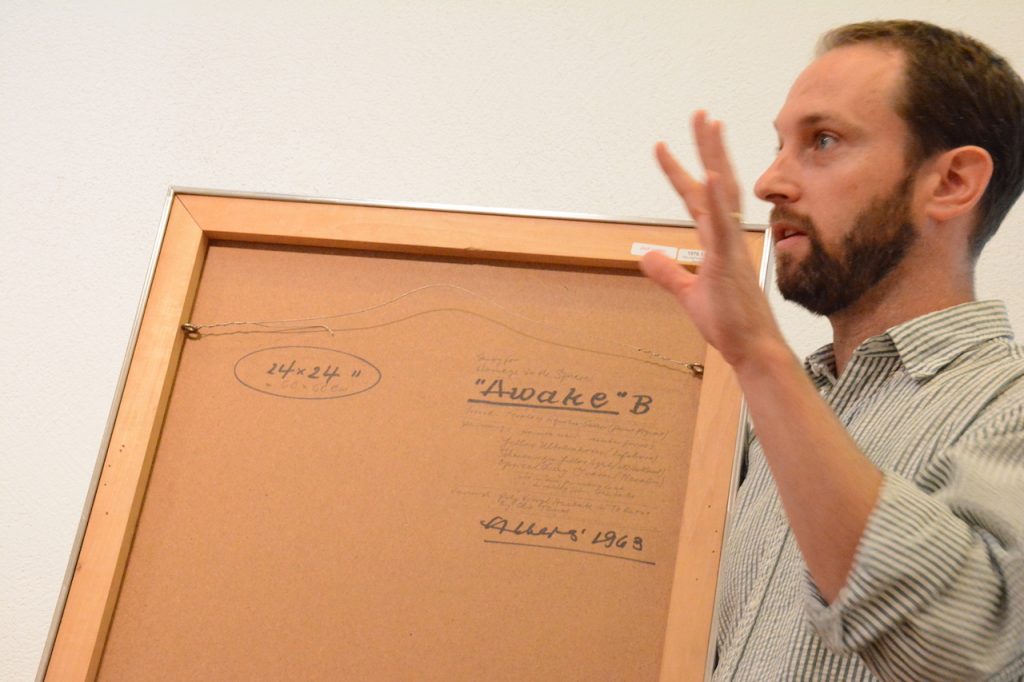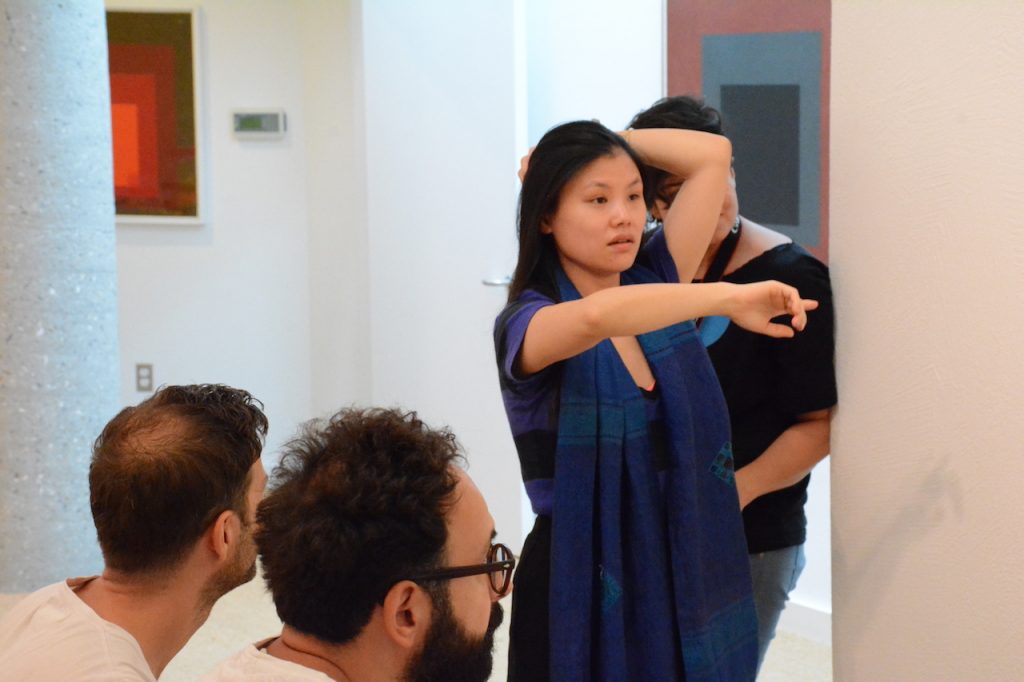 Shurui Li (China, ACC grantee) asks about the color difference between two works by Albers.
In the galleries...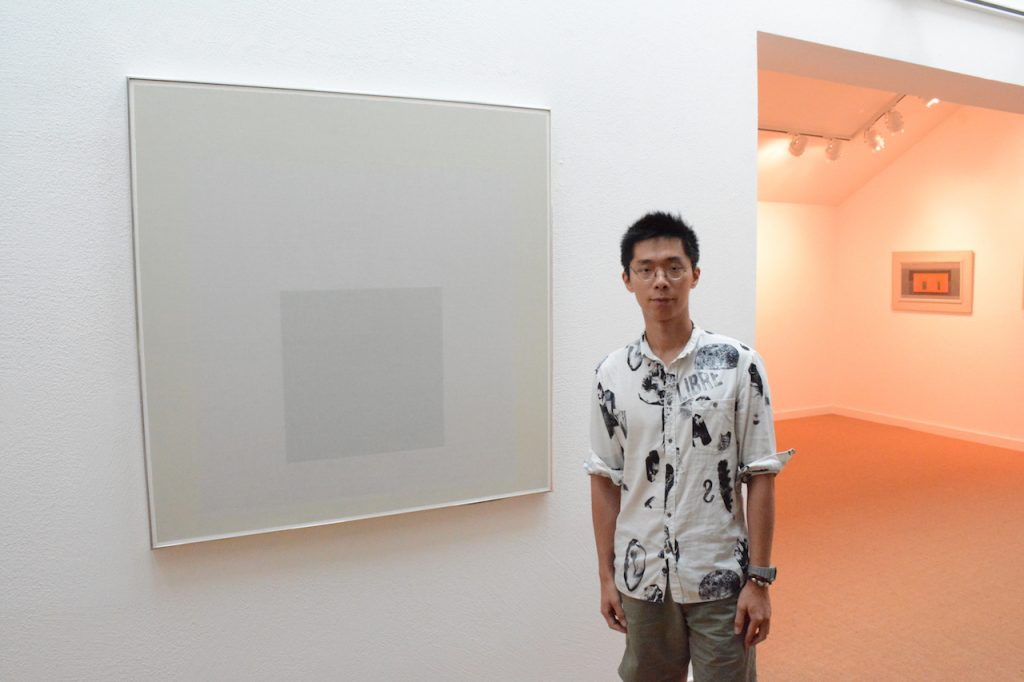 Kai chun Chiang (Taiwan, grantee Taiwan Ministry of Culture) in front of his favorite painting!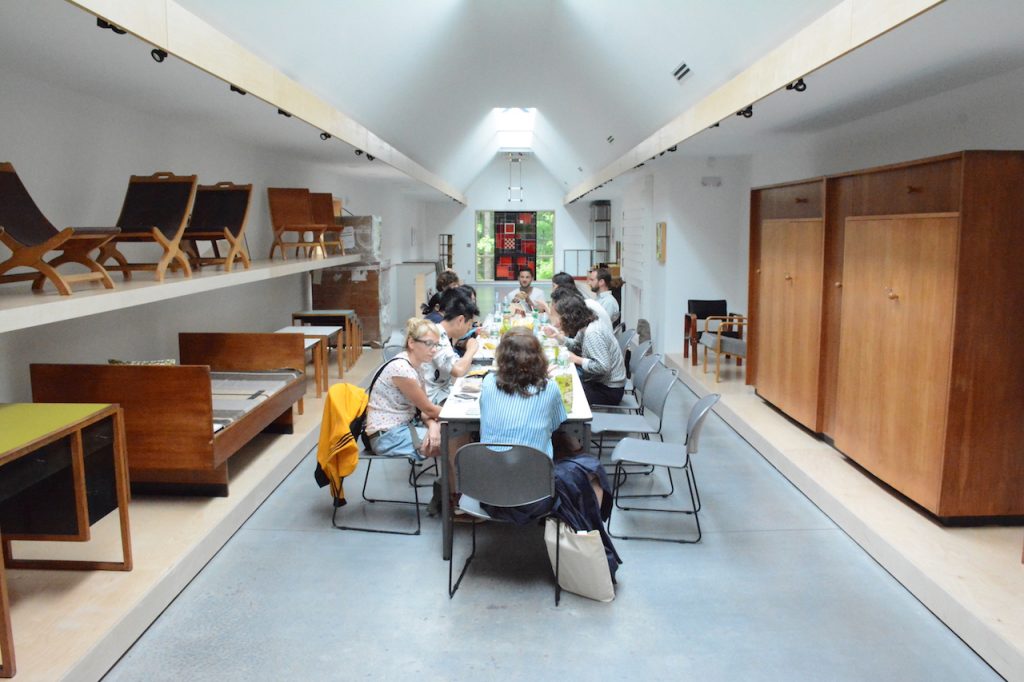 Having lunch amidst Josef Albers' furniture collections realized at the Bauhaus.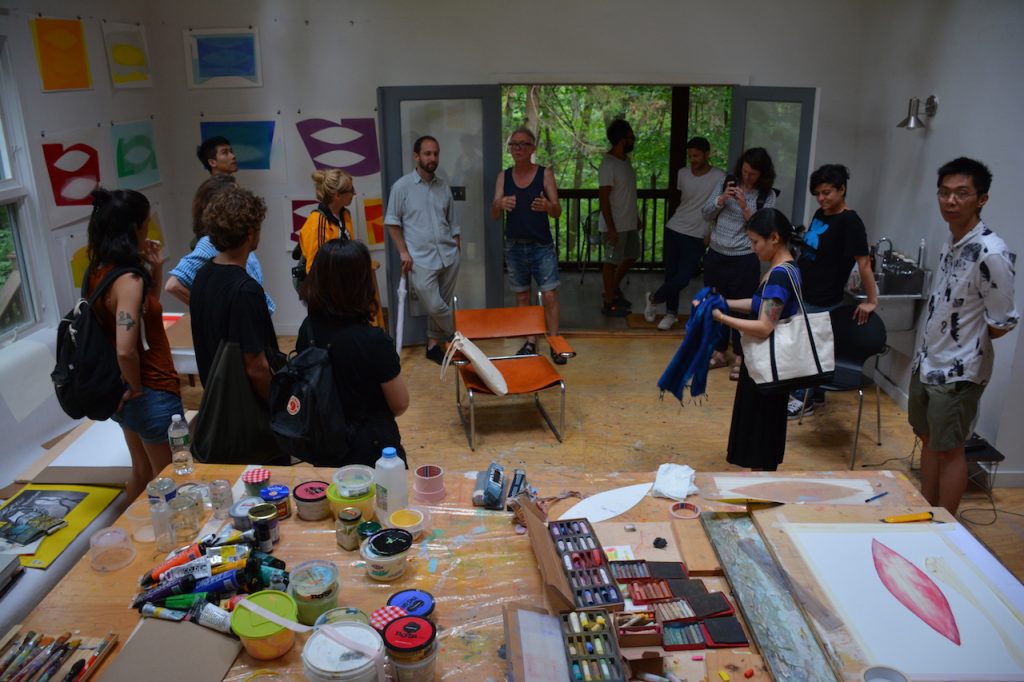 Visiting the studio of French artist in residence Pierre Mabille at the Albers Foundation.