Feb 2017 | Field Trips
RU Field Trip: Inventing Downtown: Artist-Run Galleries in New York City, 1952-1965 at the Grey Art Gallery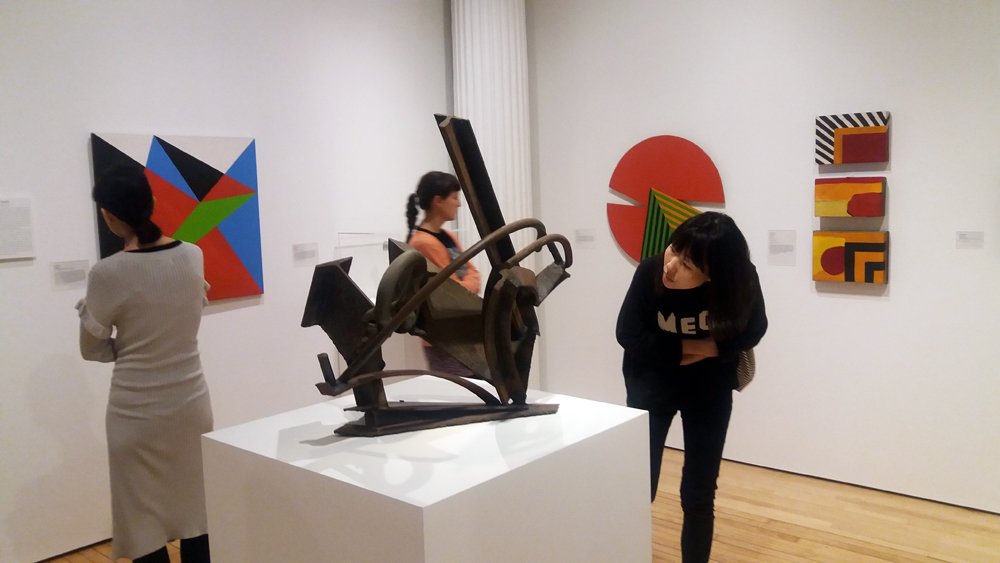 Maiko Jinushi examining a Mark di Suvero sculpture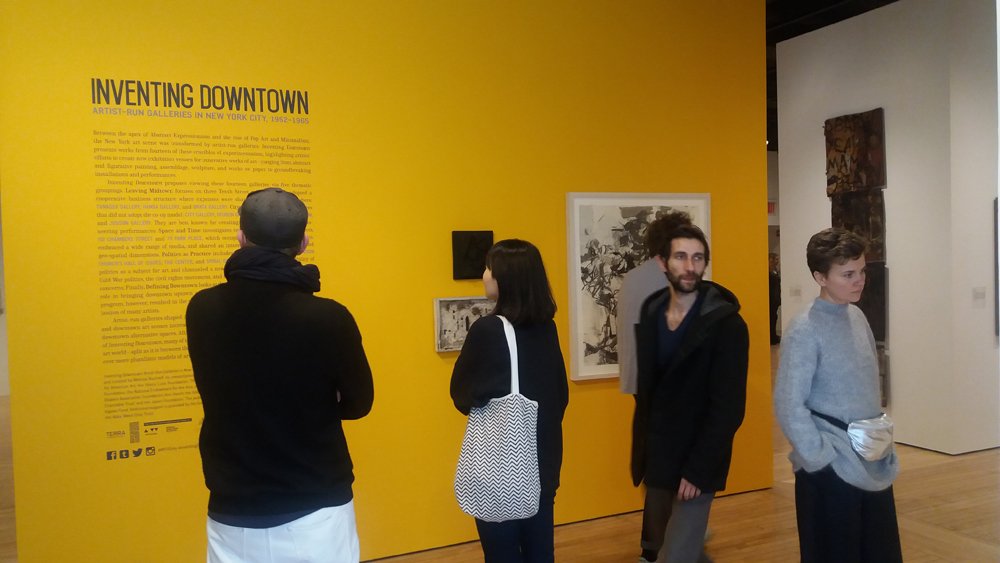 On Thursday February 23rd, RU residents went on an exhibition tour of Inventing Downtown: Artist-Run Galleries in New York City, 1952-1965 at the Grey Art Gallery led by Graduate Curatorial Assistant Sarah Melitz.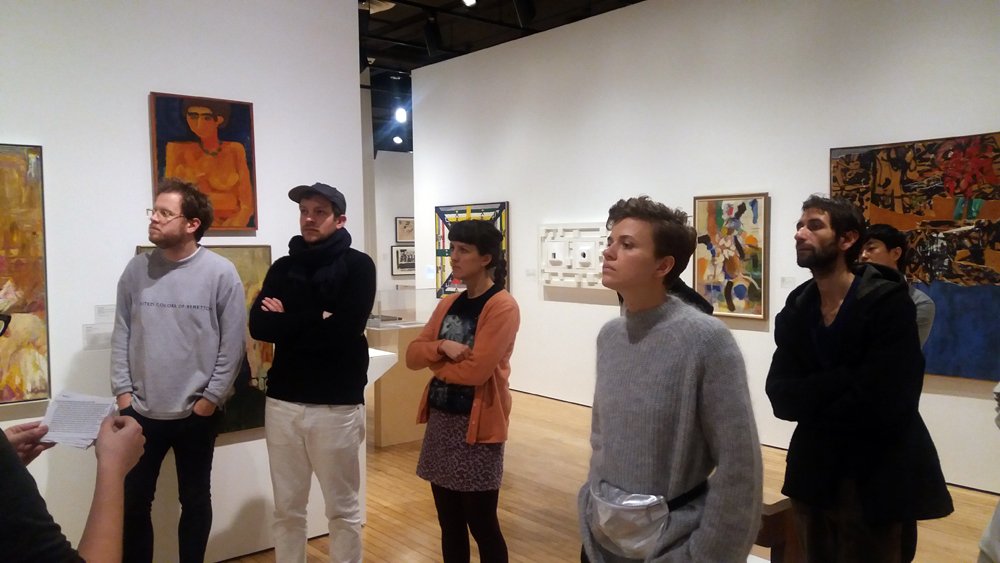 RU residents Niko Mihaljević, Benjamin Brett, Sara Gassmann, Maria Agureeva, Dimitar Shopov, and Kuniyasu Sakaizawa view the works from the Hansa Gallery that used to be on Tenth Street which adopted a cooperative business structure.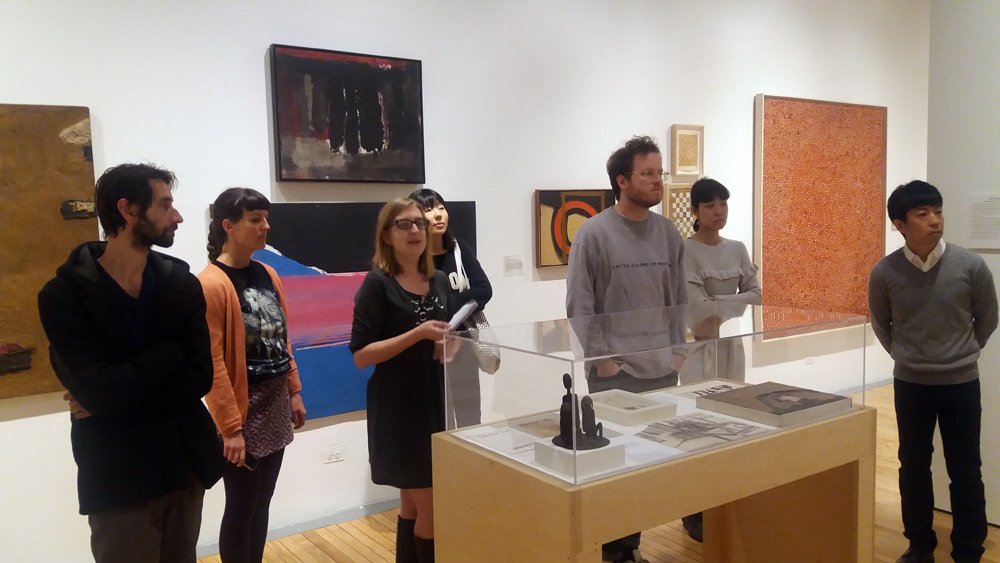 The gallery guide shares the choices that the curator Melissa Rachleff, clinical associate professor in NYU's Steinhardt School had to make while organizing the exhibition.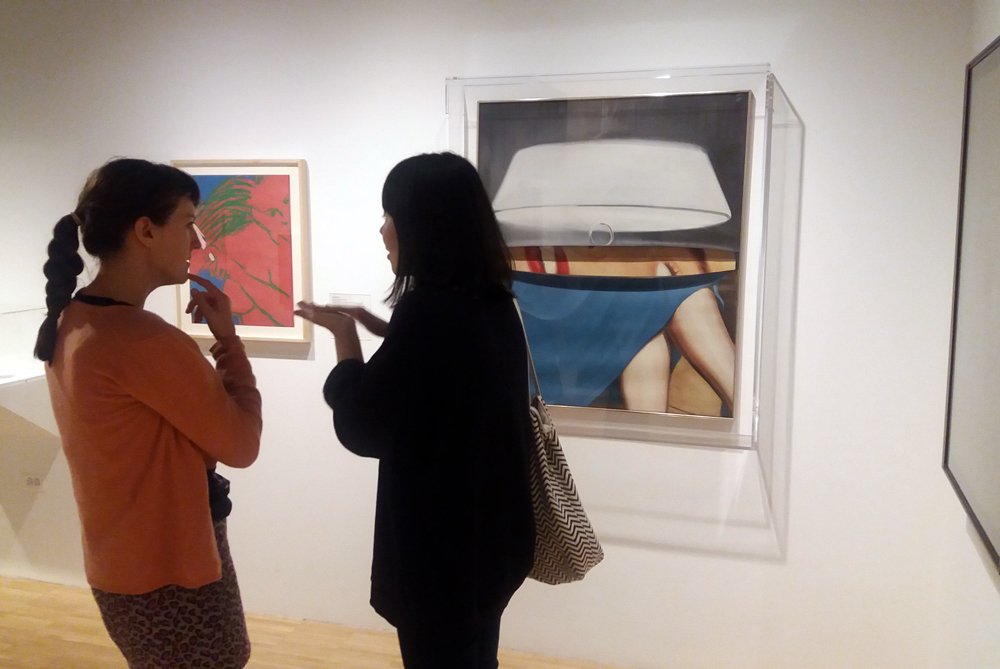 Sara Gassmann and Maiko Jinushi discuss the exhibition in front of an early James Rosenquist painting.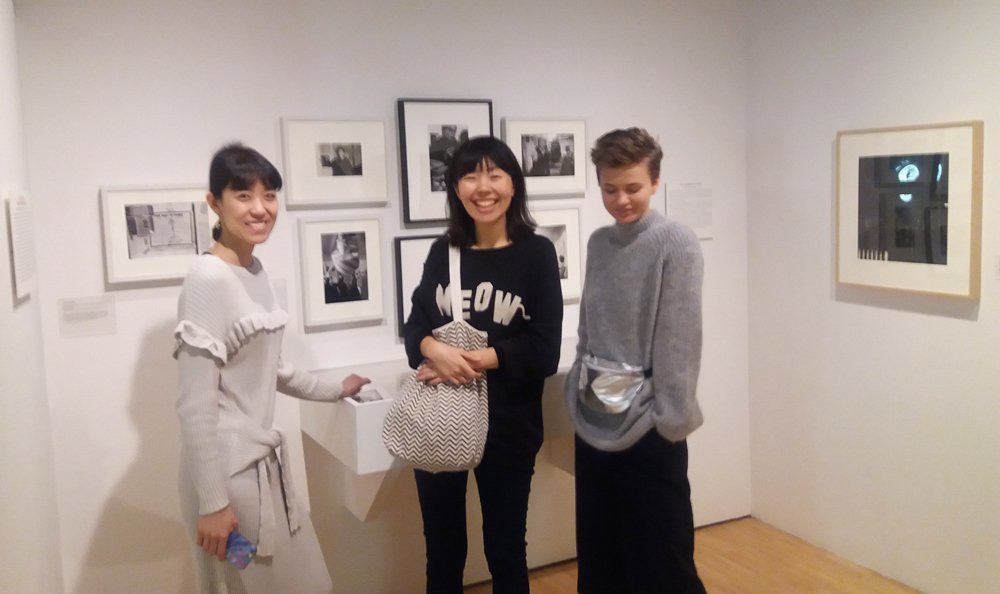 Ai Makita, Maiko Jinushi and Maria Agureeva smile in front of documentations of performances held at the Green Gallery in the 1960's.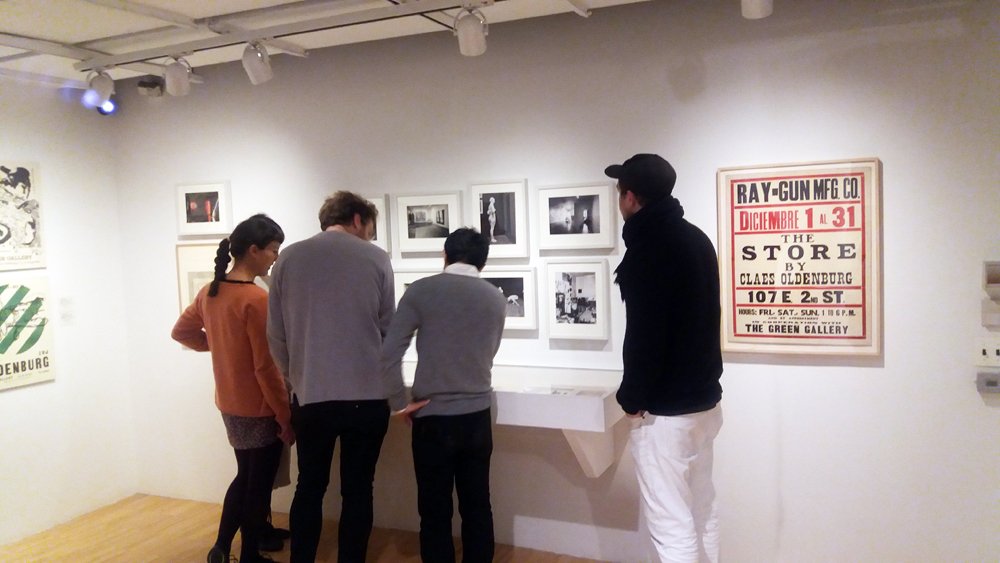 Benjamin Brett, Kuniyasu Sakaizawa, Niko Mihaljević & Sara Gassmann discover the archival material from the Green Gallery.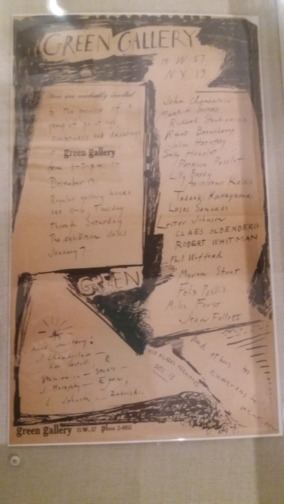 Handmade Green Gallery Invitation from the 1960s.