Aug 2016 | Field Trips
RU Field Trip: Far Rockaway & Topless Gallery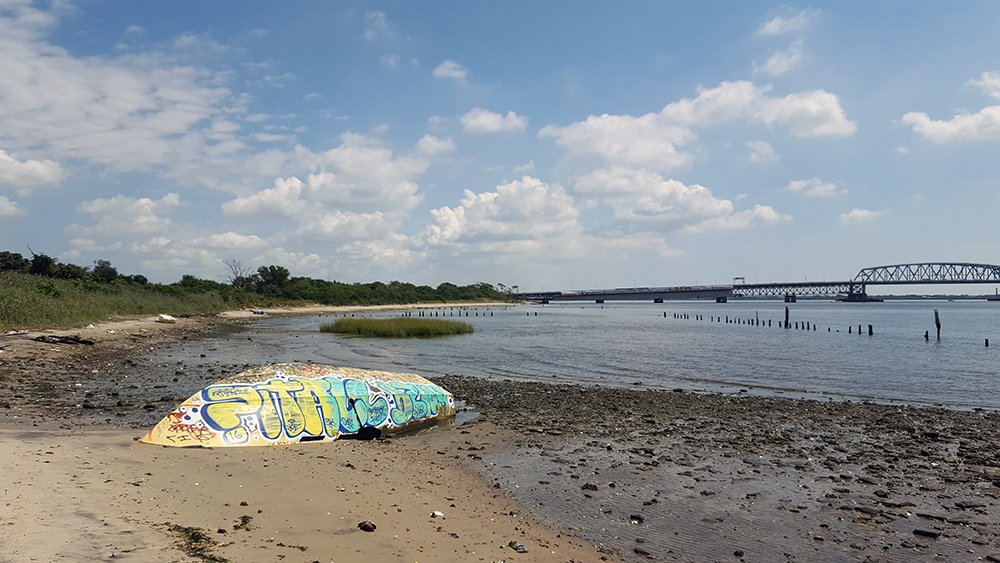 Bottle Beach, Deadhorse Bay
Last week, a small group of RU Residents took a field trip to Far Rockaway on a site visit to Topless Gallery. On the way they pit-stopped for a walk along the famous Bottle Beach by Dead Horse Bay, at the entrance of the Jamaica Bay Wildlife Reserve. Followed by the PS1 Rockaways! site specific installation in Fort Tilden, and concluding the tour with a visit to Topless, a gallery in downtown Rockaway, founded and directed by Brent Birnbaum and Jenni Crain.
We started off at Bottle Beach.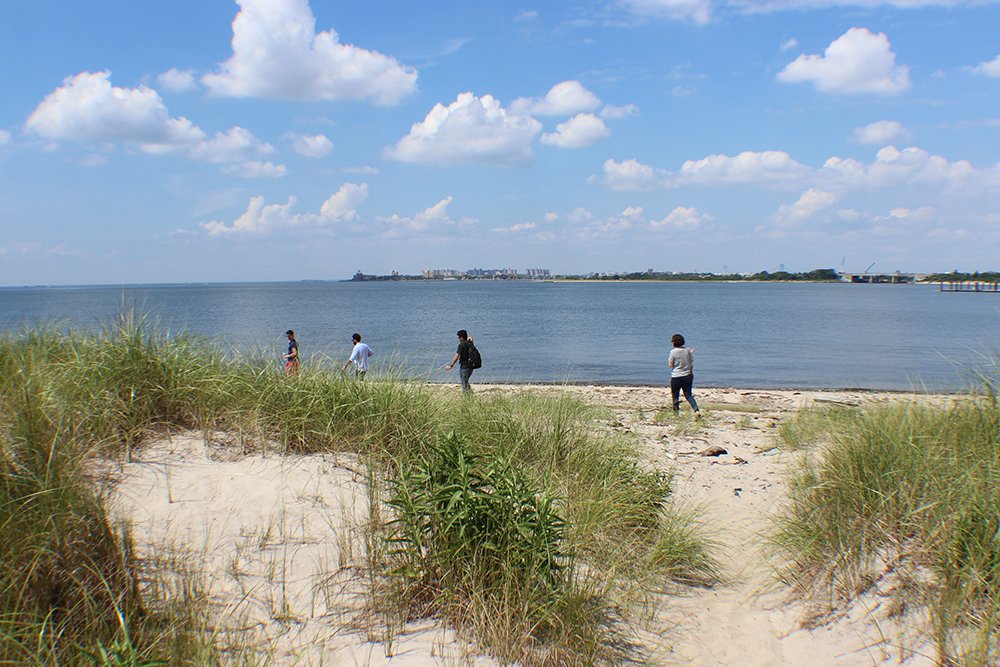 After a winding path, we get to one the weirdest beaches in NYC.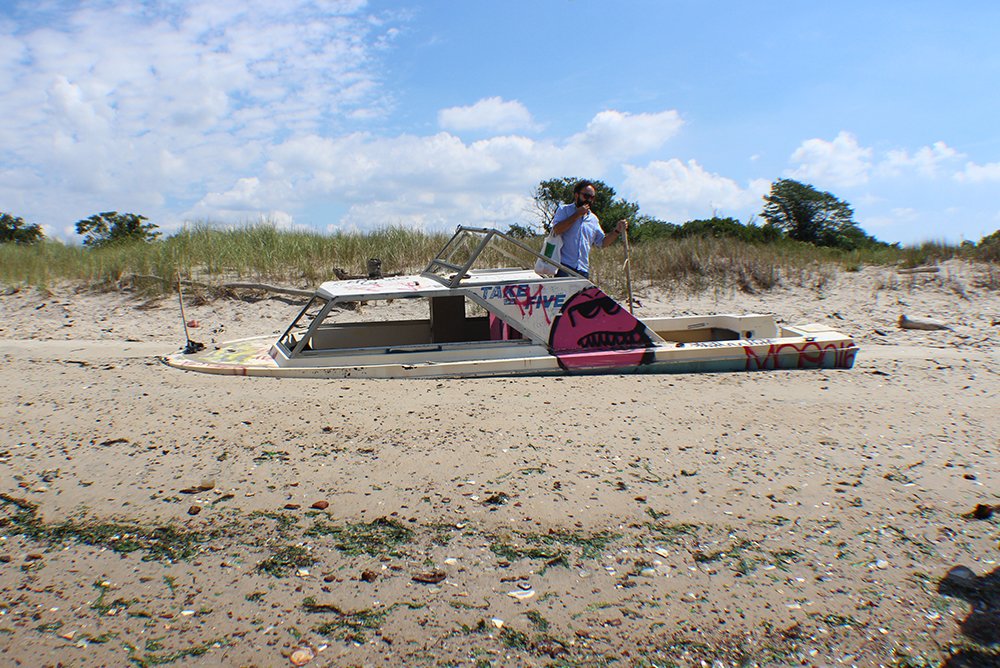 RU Resident, Ozgur Dermici, takes five.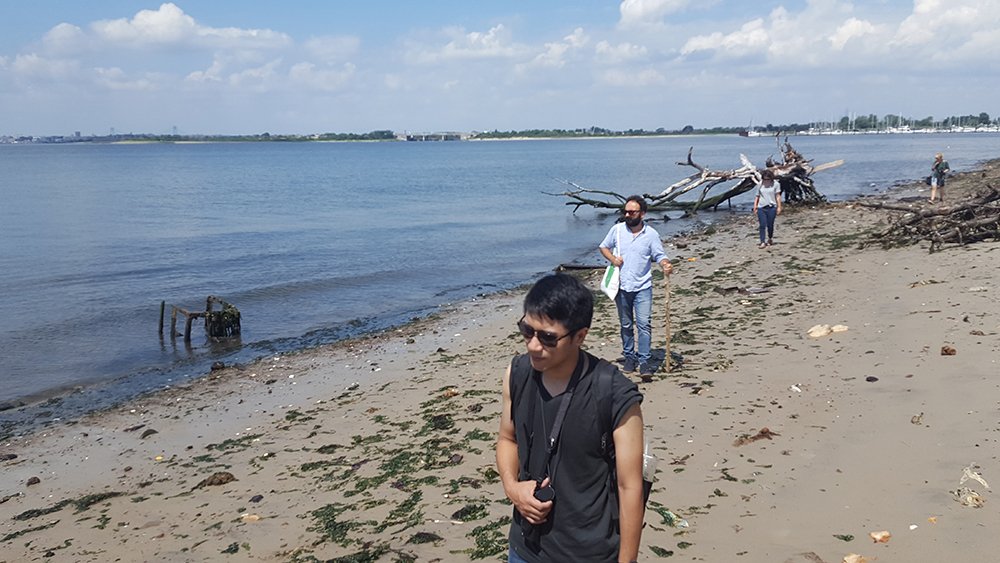 RU Resident, Sean Wang, leads the way along this early 20th century city dumping site.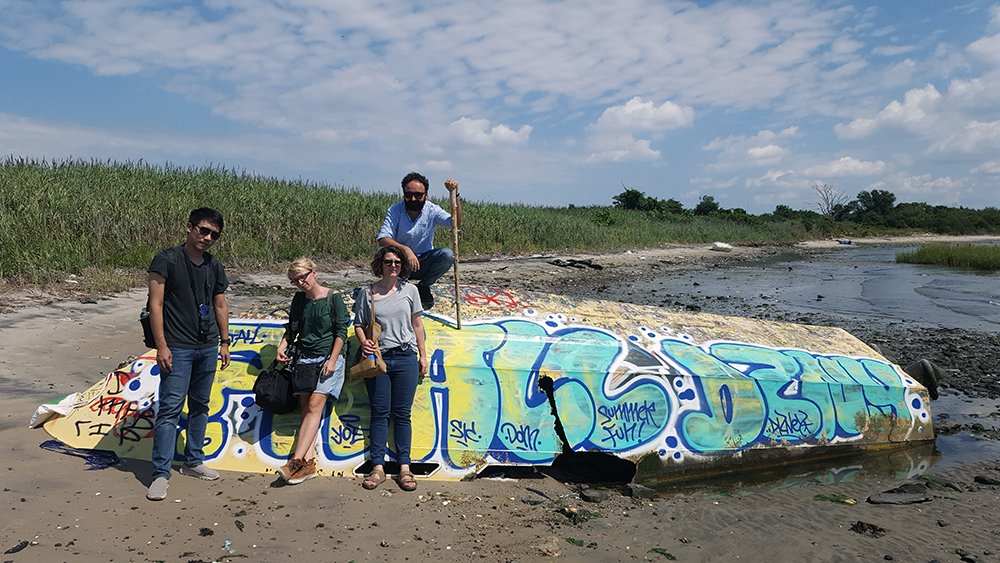 The crew stops for a summer fun! group photo, and no, Ozgur Dermici is not resting his arm on top of Kato Six's head, though it really seems like he is.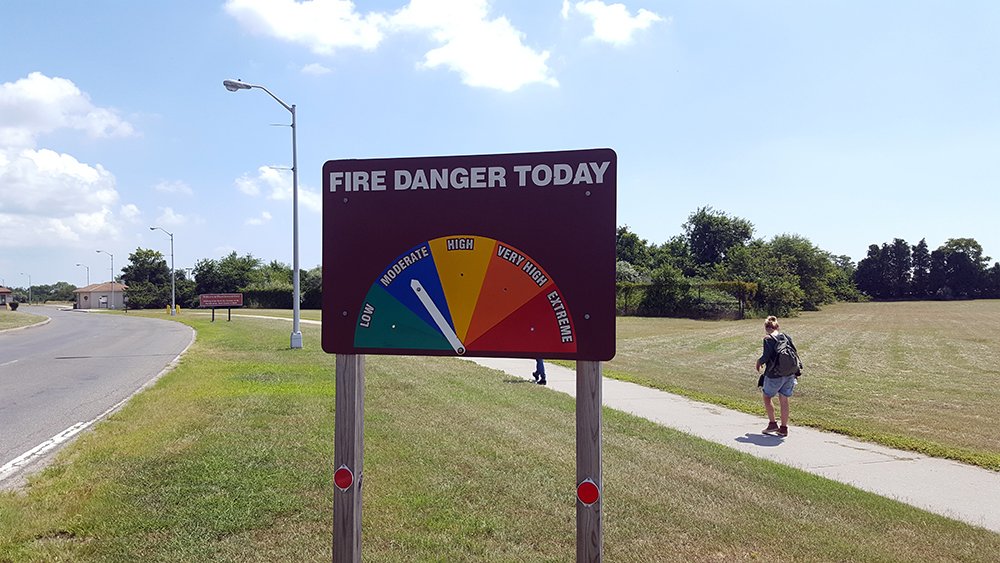 On the way the back, we were relieved to know of the moderate combustion levels the day brought us.
Next up was the PS1 Moma Rockaways! show in Fort Tilden, to see a site-specific outdoor installation by artist Katharina Grosse (below)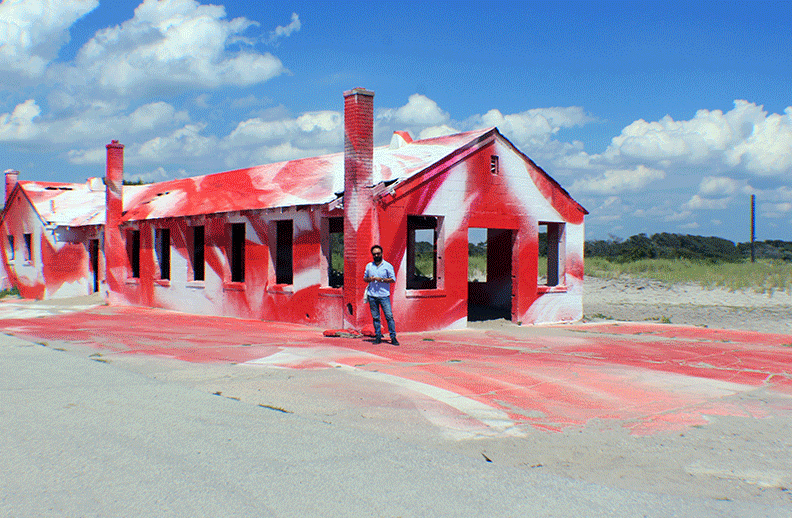 What does one do with public art installations? Stand in front of it and have someone take a photo, then take a photo of the first person taking a photo, followed by a photo of the second person taking a photo of the first person taking a photo. So on and so forth.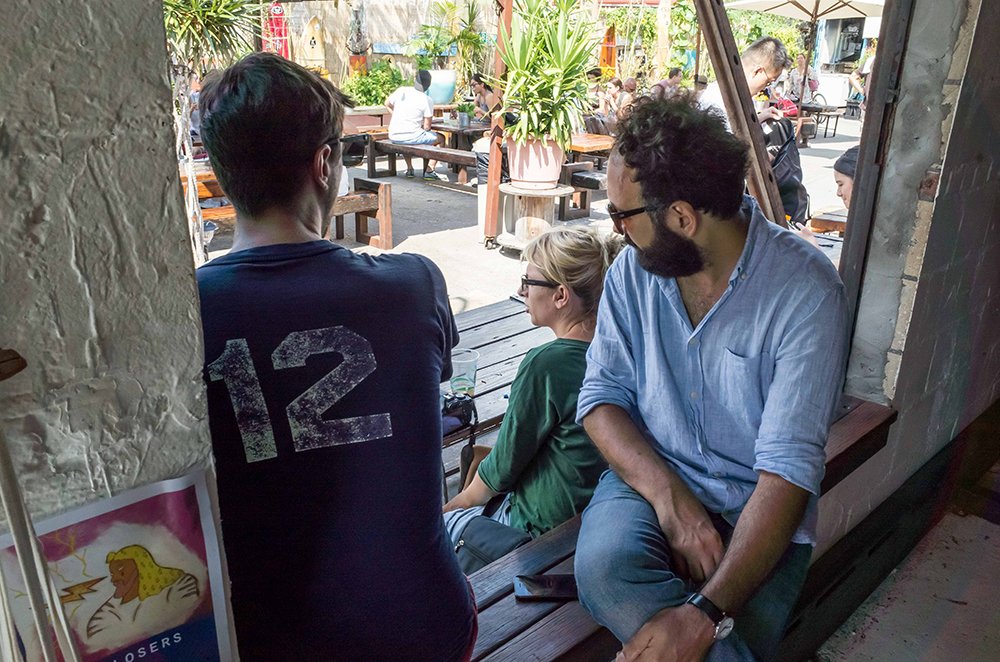 After fish tacos at the Rockaway's Surf Club, we took a moment to chill.
Then we headed finally over to our final destination, Topless Gallery.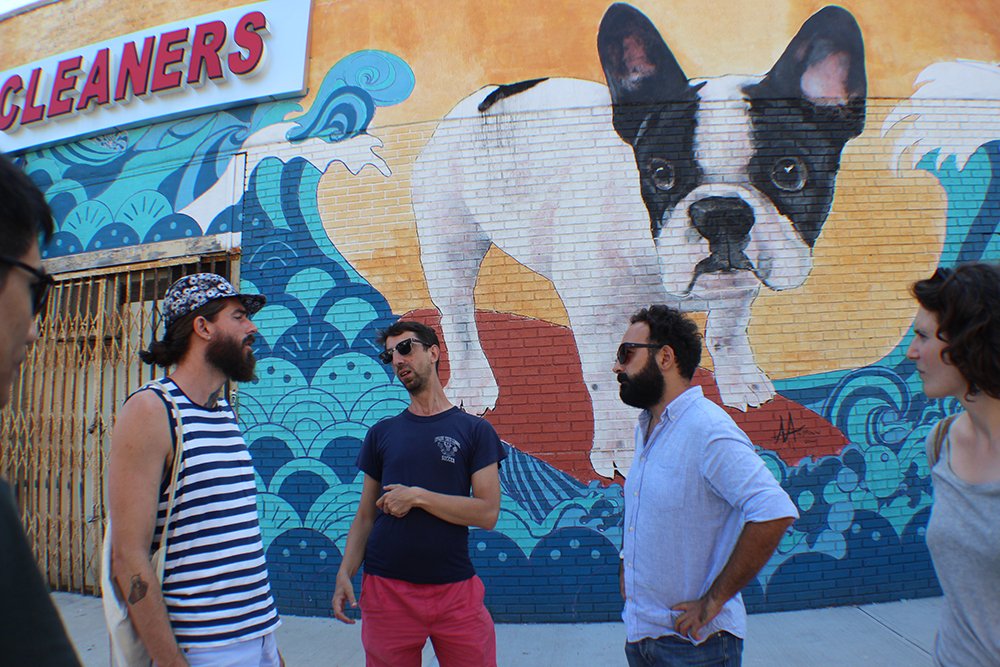 RU Director, Sebastien Sanz de Santamaria speaks with Co-founder of Topless Gallery Brent Birnbaum.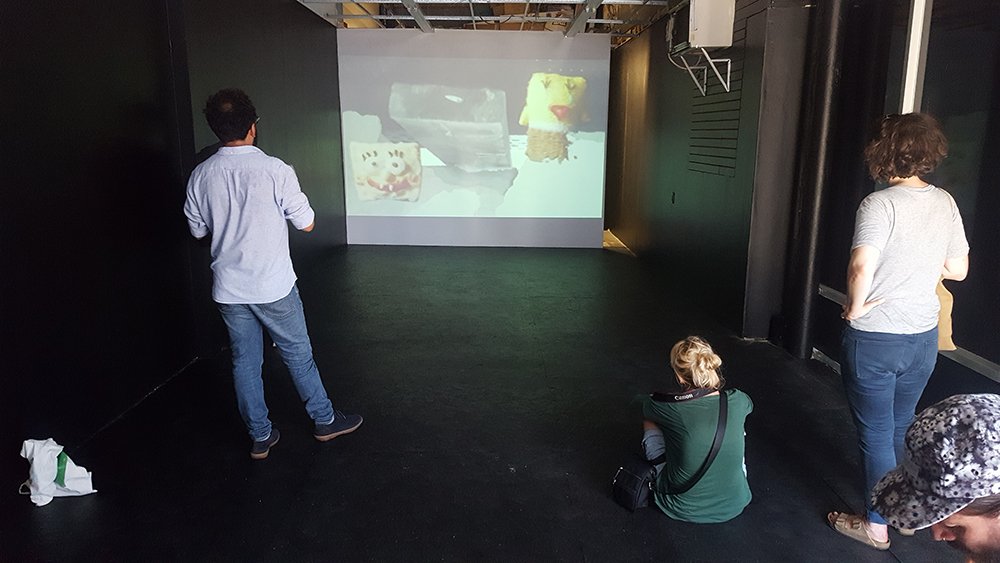 As we brave the heat of the black box style screening room at Topless to view The Starry Messenger, by Bedwyr Williams, gallery co-founder Brent Birnbaum discretely has lunch in the bottom corner of the photo.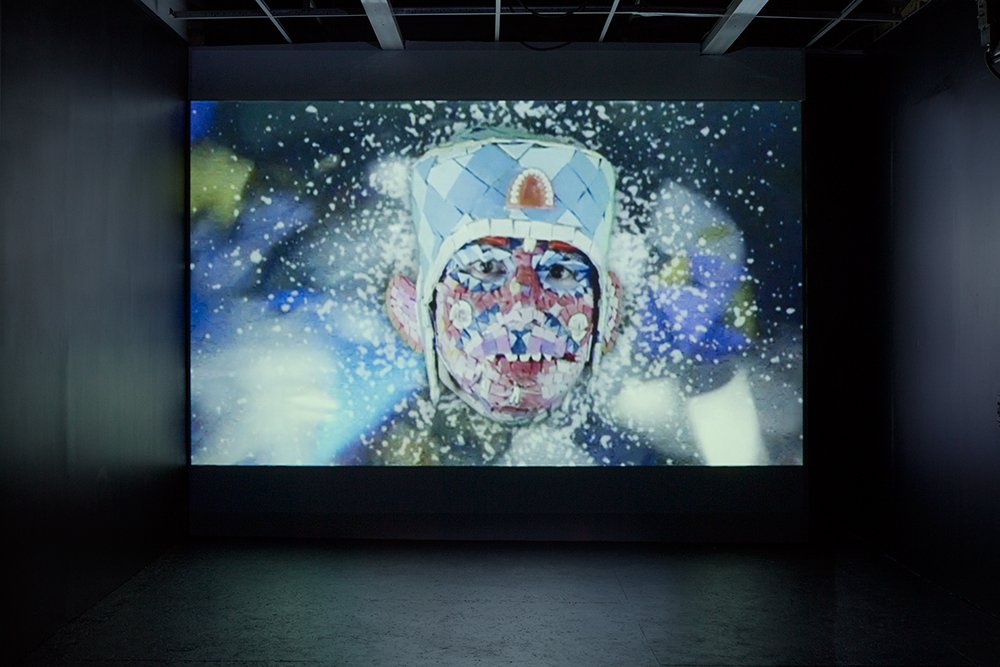 Here is a better photo of Williams' work, taken from Topless Website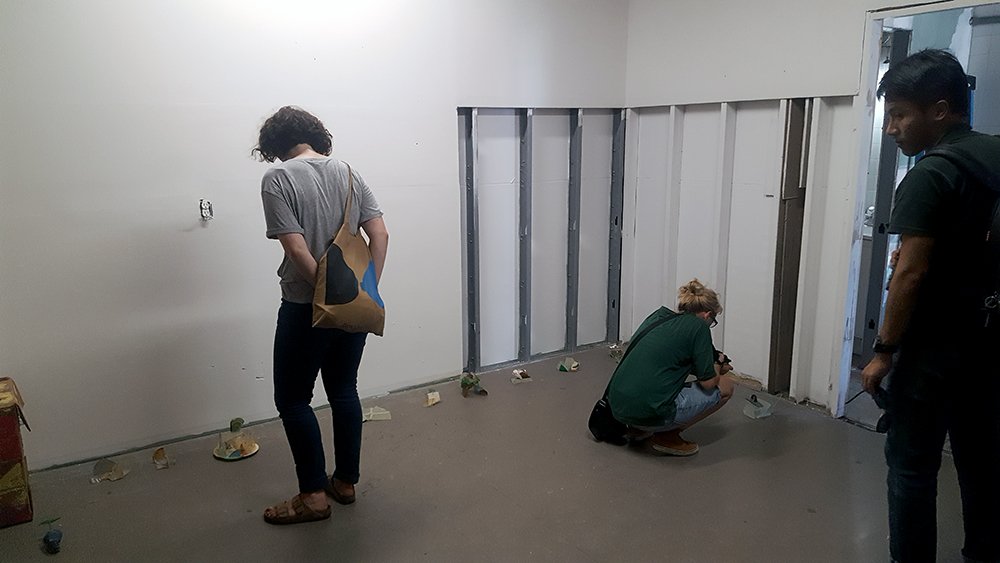 And in the back project space we get to see amazing work by local summer camp program NOSCHOOL.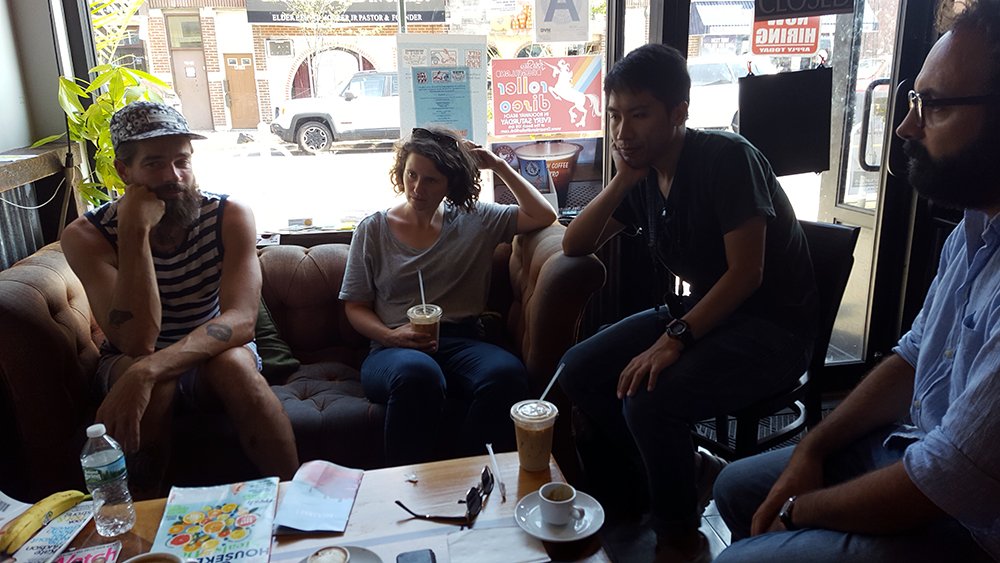 Brent suggested we take refuge from the heat at Rockaway Roasters coffee shop, with some delicious AC. During coffee, Brent explained how he decided to start Topless Gallery as way to contribute to the rehabilitation of the area after Hurricane Sandy. For the last 3 years, he has held summer exhibitions in 3 different locations along the boulevard. Each time he restores the storefront spaces so they can be used afterwards. Together with co-founder Jenni Crain, they program about 4 shows during the summer, curating artists with little exposure in the mainstream NYC gallery circuits.
Topless Gallery's last weekend is Aug 27-28th, and you can find more info here: http://www.rockawaytopless.com/Summer_2016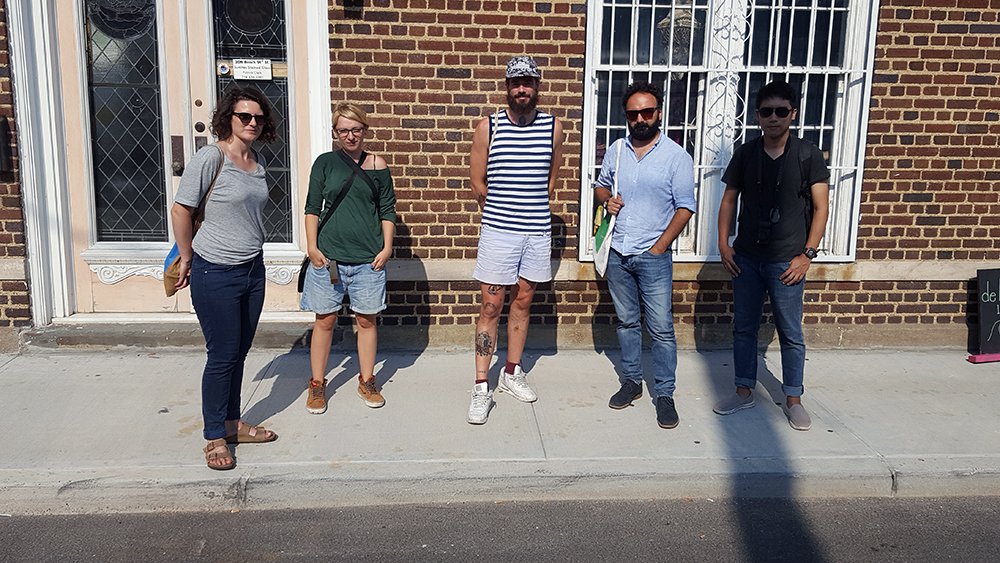 RU Residents (from left: Kato Six, Nina Komel, Ozgur Dermici, and Sean Wang) pose with Brent (middle) in a last photo of the day amidst the blazing sun light. Sean Wang strategically places himself beyond the reach of the infernal heat.
RELATED: