Aug 2017 | Gatherings
Pioneer Works Community Lunch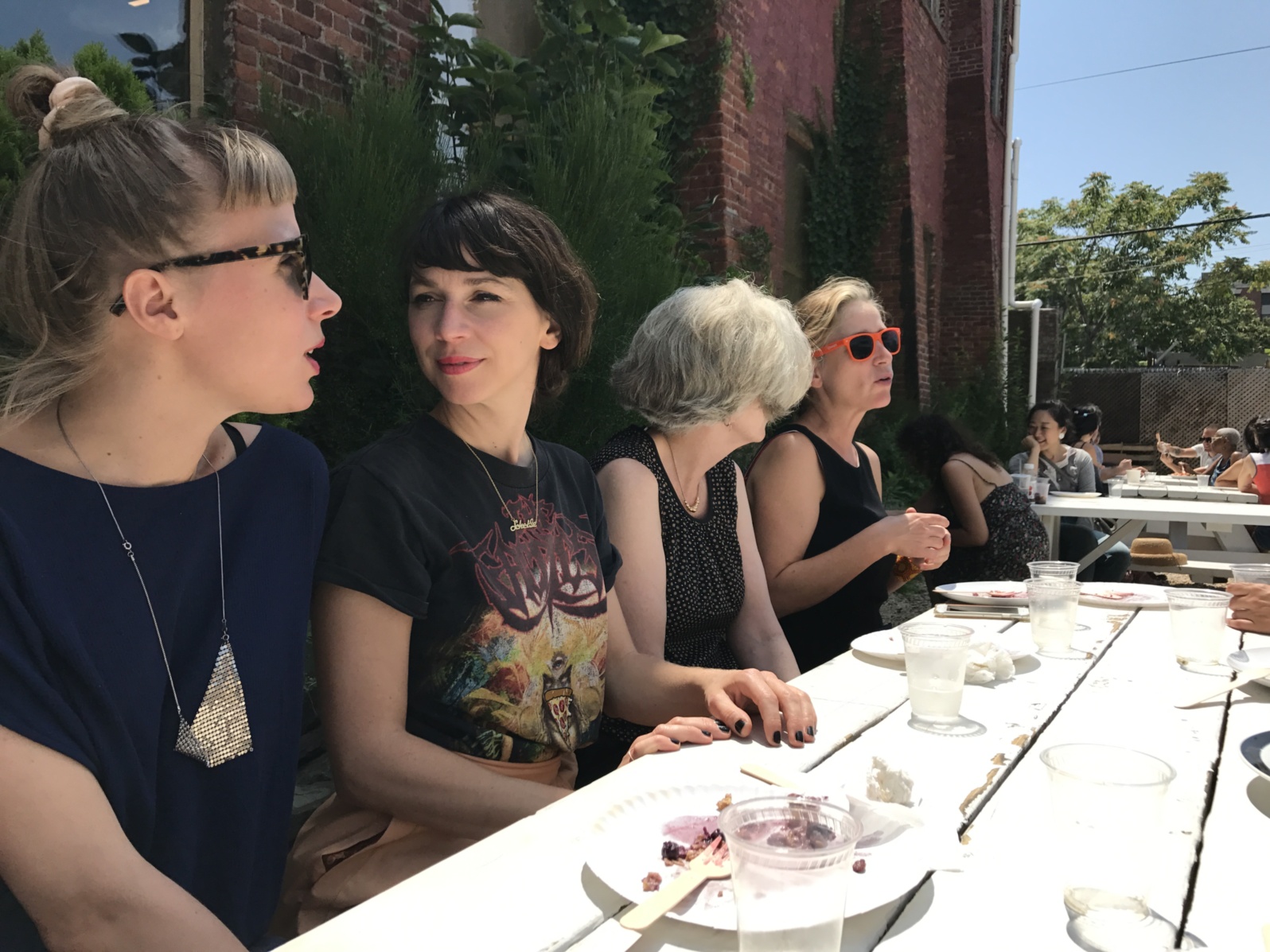 On August 11th RU residents had a wonderful time attending the community lunch hosted by Pioneer Works.  In a lovely garden next to the exhibition space, everyone was amazed by the creativity and deliciousness of the food prepared by Red Hook chef Mariyam Nayeri especially the fusion cuisine - watermelon with cheese! If you want to meet an amazing community while enjoying this great cuisine, make sure to attend last summer community lunch on August 24!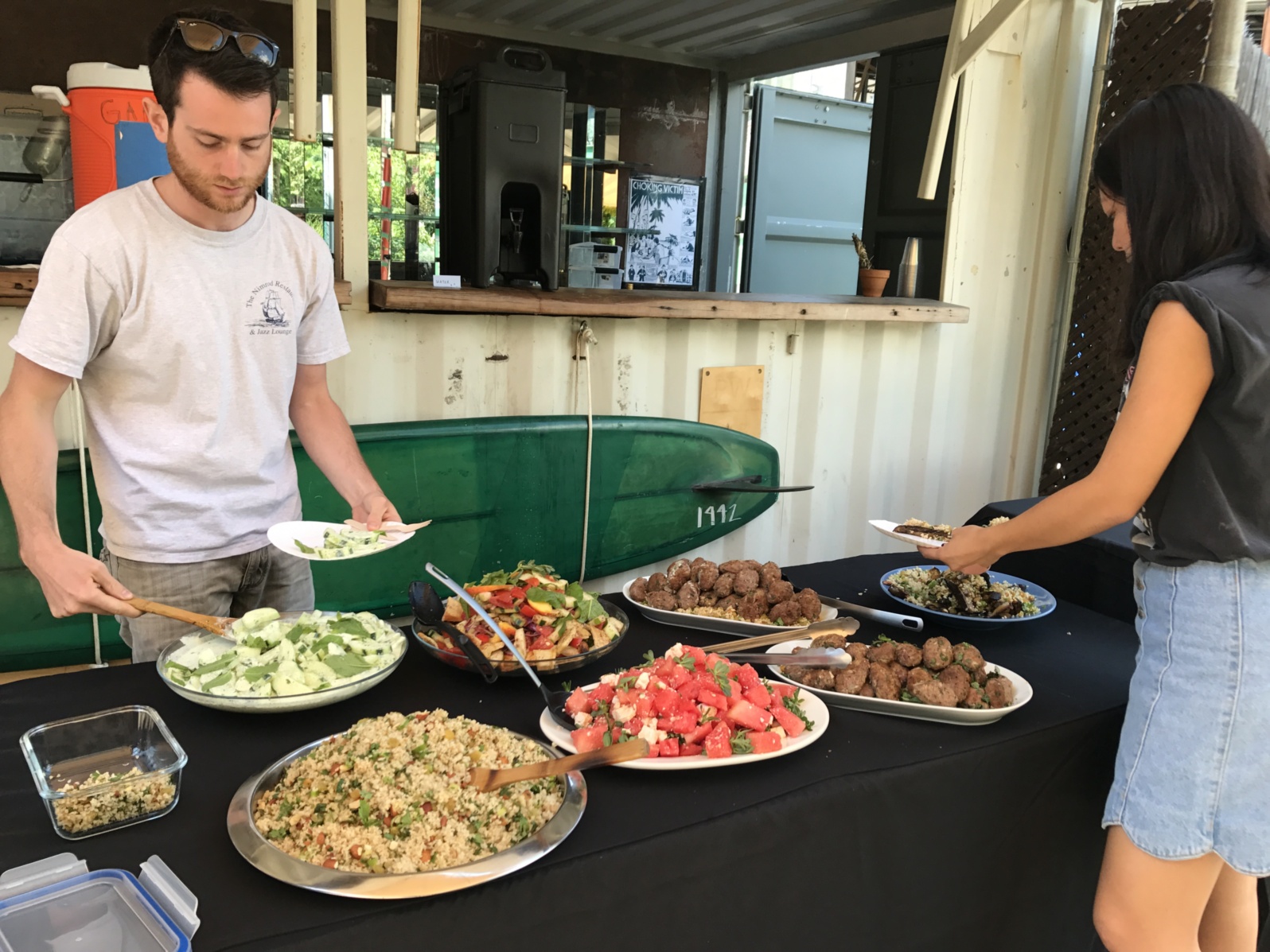 It was a truly relaxing and enjoyable sunny afternoon with a group of lovely people.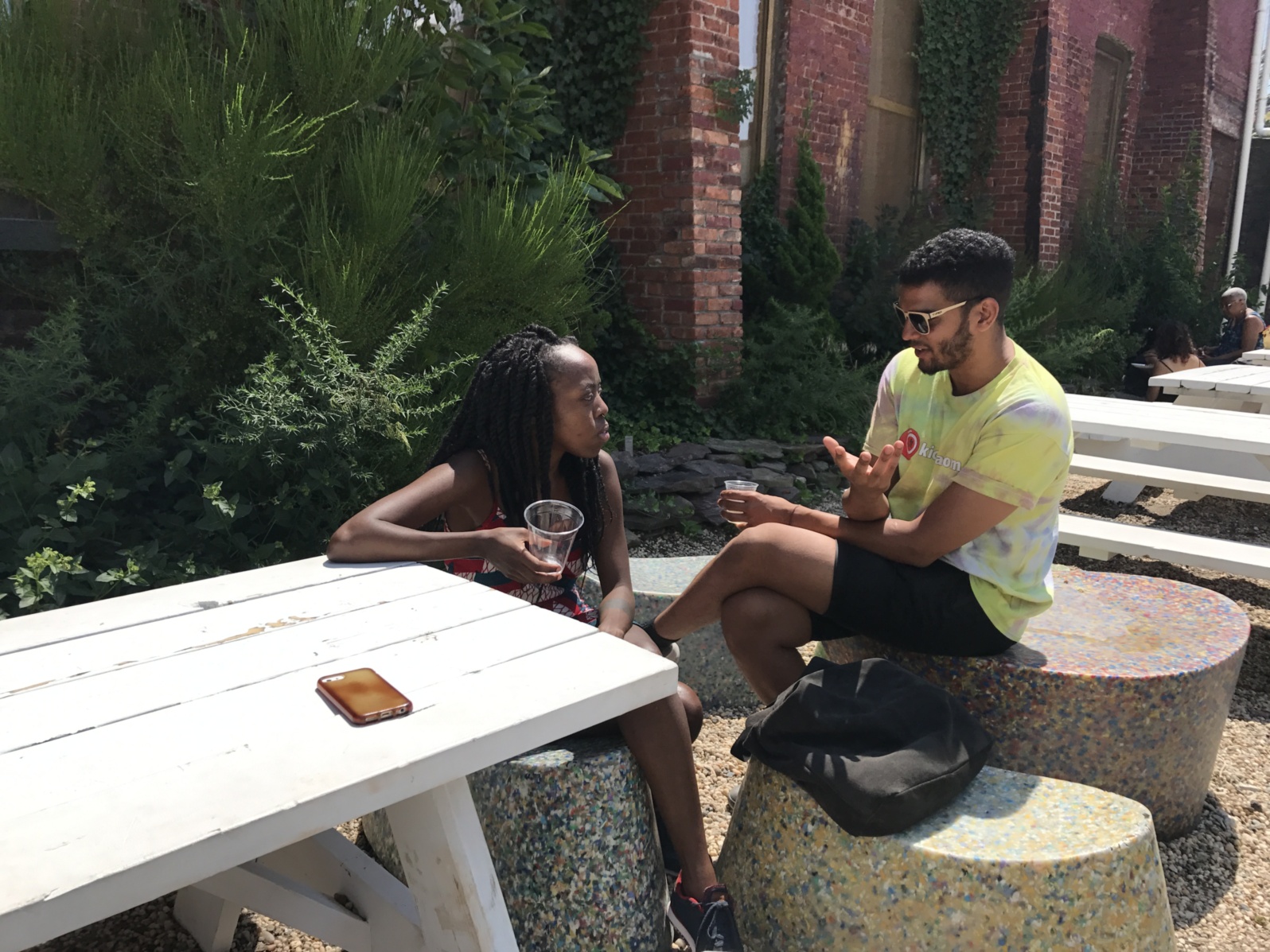 RU resident Mimi Cherono Ng'ok in conversation with Tahir Carl Karmali , current resident at Pioneer Works, both coming from Kenya.