Buinho Artistic Residencies
Ongoing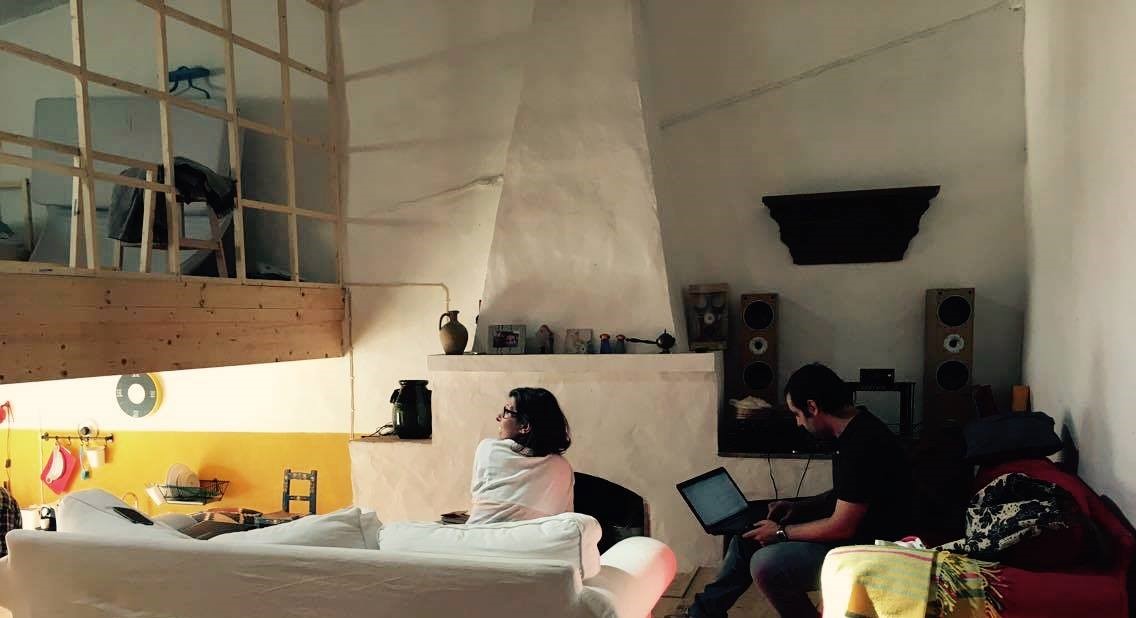 Disciplines: All Disciplines, Art Education, Curatorial, Design, Digital, Experimental, Fine art, Installation, Land Art, Painting, Performance, Sculpture, Social Practice, Technology, Visual Arts.
Location: Messejana, Beja, Portugal
Duration: 1 to 3 months
Eligibility: Applicants should apply to Buinho by email (info@buinho.pt), and selection is decided by a curatorial jury that evaluates the submitted project and portfolios. Accepted artists must support accomodation fees
Support: The facilities at Buinho include: a) Accommodation with kitchen facilities (including fast speed internet connection, TV, kitchen utensils, washing machine, bed linen and towels, art and design library, drawing/design studio, wood and metals workshop); b) Working space (including internet connection, 3D Printers, CNC, Woodworking power-tools, Easel, Architect working table, soldering iron for electronics, electric sewing machine); c) Support services for the development of the artist project, free consultancy on production planning, and art & design resources, dissemination of the project in Buinho's website and organisation of a public opening.
Costs: Room 01 (double bed / 7 sqm) €175.00 (weekly price) - €450.00 (monthly price); Room 02 (single bed/ 5 sqm) €150.00 (weekly price)- €400.00 (monthly price)
URL: http://buinho.pt/residencies.html
Program Description:
Buinho Residencies programme is directed to creative individuals from different disciplines and is developed by a rural creative hub that opened in 2015 in Alentejo. It gives the opportunity to live and work in the village of Messejana for a period of up to three months. Buinho has 3 individual small rooms for residency in a private format, and larger shared living, kitchen facilities and two work spaces for a co-working environment. Buinho also provides the access to its fablab and workshops, including technical support. These artistic residencies encourage dialogue, exchange and experimentation. They are process-based, allowing visiting artists to develop projects in response to the relationship with the local environment and community, or to conduct research benefiting from Buinho's resources, and the daily life and environment of Messejana.
Work in progress is displayed during an open studio, where the local community has an opportunity to meet with the artists and provide feedback on their work. Buinho also offers the possibility to exhibit in the local ethnographic Museum, in a designated project room.
Addressed to: Artists, designers, mechatronic engineers, curators, art and design researchers of all ages and nationalities.
Disciplines: Visual arts, Performance, Product Design, New Media, Mechatronics
Description of residency location: Rural area. Messejana is a small village of 800 inhabitants located in the southern Alentejo region. The authentic feel of the village, the community sense of belonging and the natural setting surrounding it, makes it a unique place to stay, create and play.
1. Exchange:
Visiting creatives spend two weeks up to three months with the support of a dedicated staff, alongside the immersion with the local community and landscape. Participants are encouraged to network with each other and with the community in Messejana to foster a mutual exchange of ideas.
2. Development of Practice:
The residencies program offer creative individuals the time, space and resources to experiment and try project solutions and approaches. Through the living Messejana's unique atmosphere, creatives can gain new insights that will inform the development of their practice. The Residencies Programme offers production support for exhibitions and technical support at the unique feature that is the Buinho fablab. Also our staff is keen to discuss the work in progress and assist in sourcing materials, offering local knowledge, contacts and creative input. And we also offer our help in preparation for grant support.
3. Open Studios:
All residencies culminate in an Open Studio event where our residents have the opportunity to show the work produced or research developed during their time in Messejana. Open Studios can run from a period of three days to a week and offer an opportunity for the local audiences to contact with the projects practice. Unlike exhibitions, Open Studios focus on process and feedback as they often present work in progress and encourage interaction and dialogue between participants and the audience.
4. Education and Outreach:
Depending on the experience, practice and interests of the visiting creative, Buinho can further explore collaborations in the design and conduct of educative projects with local community groups. Participants are expected to partake in Creative talks, Workshops and Open Studio events at the local museum and at Buinho. This is a valuable opportunity for artists, designers, mechatronics engineers and researchers, to promote and raise awareness about their work, since it creates a dialogue of exchange between themselves and the diverse audiences that attend the event, thus working to raise their profile.
5. Residency modalities:
: We accept spontaneous applications. The artist has sponsor his coming and stay. Buinho curatorial staff is available to help the accepted artists to prepare grant applications. The fablab equipment and technical support is provided. Also Buinho also makes available other equipment and multimedia support, as well as fast wireless internet connections.
6. Application Information
Applicants should apply to Buinho by email (info@buinho.pt), and selection is decided by a curatorial jury that evaluates the submitted project and portfolios.
To help you give all necessary information, you can download the application form on our website. Deadline for entry is 15/12/2016. The Winter Residency is from January to June 2017
7. Selection criteria:
The selection will be done by the Buinho's selection committee. They will take in consideration the creative´s portfolio and biography, the motivation, the viability of the proposal and its adaptation to the resources available in the Buinho studio. Creatives are subject to approval and to space availability.
More Info: http://buinho.pt/residencies.html
Featured Open Call: