Residency – Creative tools to empower artists and communities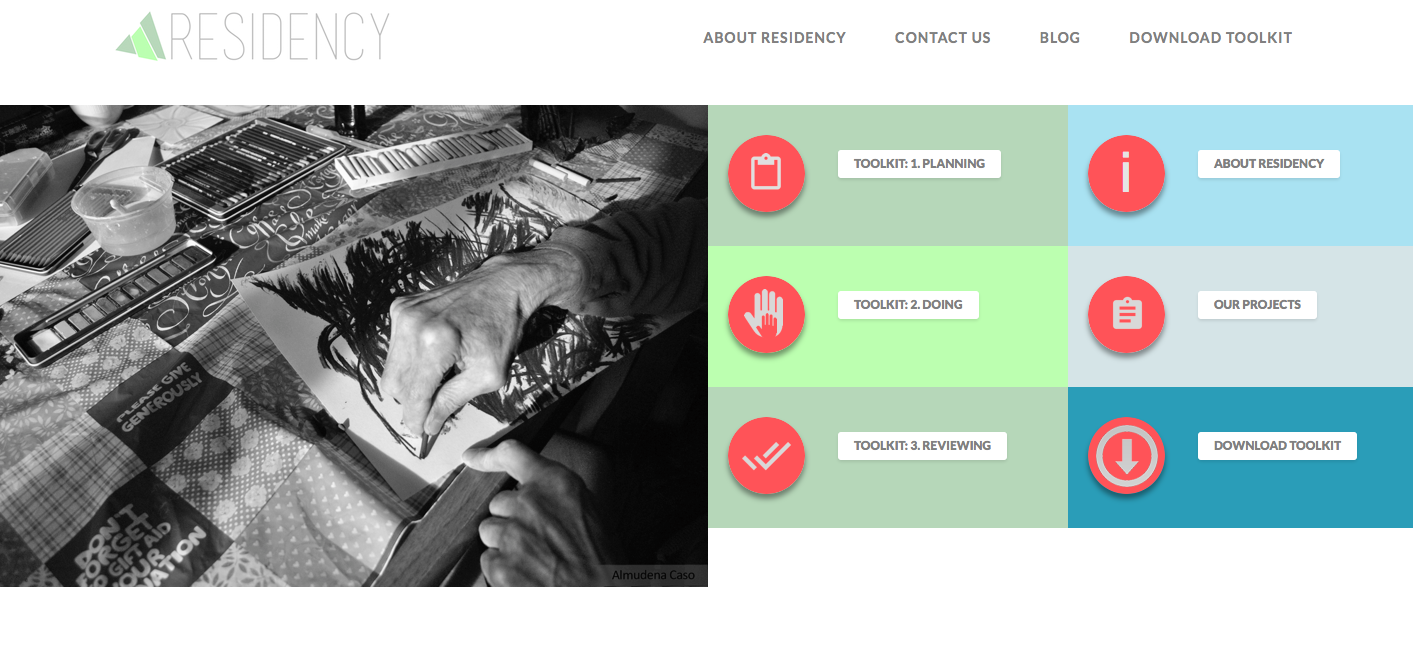 In 2014 the Residency team involving staff from Staffordshire University, Warsaw University and University of Barcelona embarked upon delivering artist residencies in Poland, Spain and the UK, each involving an artist from a partner country. The project secured EU Lifelong Learning funding through the Leonardo Da Vinci programme to explore how residencies could be used to train and support people in how to use community and participatory arts to promote civic engagement.
In all 3 partner countries training opportunities for community artists and cultural animators is limited, and there is a real gap in support and advice for community organisations interested in working with artists. The residencies in each country set about addressing some of these issues by establishing a live laboratory through a civically engaged arts residency to test out the best ways of training and supporting local people who want to use the arts in this way.
Appointing artists from each of the partner countries, Residency also sought to establish a European perspective on civic engagement in each country. Through study trips and dialogue with community members and local artists, they worked alongside people working in community arts and cultural animation to help shape and design our residencies and to generate ideas, tips and opportunities for developing community arts work in this context. The outcome of this work is the basis for the online toolkit being created as part of their website.
Book #1: Planning
Book #2: Doing
Book #3: Reviewing 
---
More Articles: