Todd Lester writes a monthly blog post on RU's Dialogues detailing the preparation and implementation of Lanchonete.org, a 5-year residency project in Sao Paulo.
Res Artis Conference in Tokyo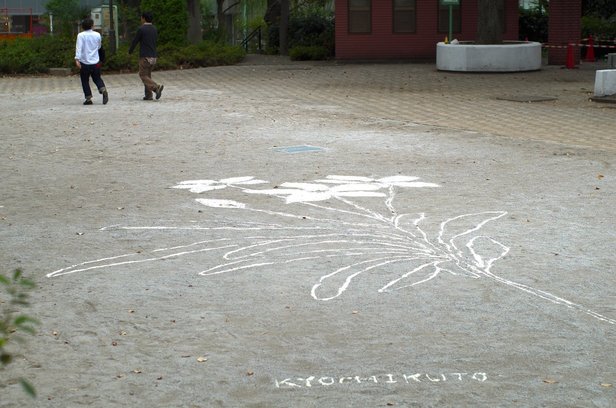 rsz_1rsz_1rsz_kyochikuto4
On Friday, 26 October 2012 at the Res Artis general meeting in Tokyo, there was a panel called FUTURE RESIDENCY — Commitment to Society (see page 13).  In an attempt to gain insight and useful advice for Lanchonete from participants – Ichiro Endo (Artist, Japan), Kyohei Sakaguchi (Architect / Writer, Japan), Kazue Kobata (Professor, Tokyo University of the Arts, Japan), Marilyn Douala-Bell (Présidente, Doual'art, Cameroon), and Gordon Knox (Director, the Arizona State University Art Museum, USA) – I framed the panel as follows:
'Brazilianification' is defined as the process in which the middle class disappears, and the gulf between the upper and lower classes widens. Is this condition unique to Brazil or is it a site-specific interpretation of globalization. Many important ideas and innovations on the economy and alternative currencies come from the art world yet don't have the influence with policymakers to become mainstream. Stated as a question: If artists and arts administrators were empowered to innovate at a scale large enough to interrupt the status quo, what would that look like? Panelists were asked to highlight under-reported models of efficiency; identify non-traditional economists; and consider how art spaces – and the social capital they engender – bridge class differences in their home countries and local communities.
The next day, Saturday, 27 October, artist, Junko Maruyama led a group of 25 conference-goers on a conceptual walk in the center of Tokyo, ushering them to a small public park where she'd created a powder soap flower, representing a species resistant to nuclear fallout after Hiroshima and Nagasaki; she responded to the question How do we live with money? [given to her by the Lanchonete project] in her description of the work by evoking an arc between WWII and Japan's more recent nuclear moment, the 3/11 earthquake.  After viewing the piece, she led us to a restaurant hidden beneath the Shibuye Station. True to its ephemeral form, the flower was gone the next day, washed away by a light rain.
*Here's the flier for the panel, the audio recording, and images from the walk; this was the second fei$hoada.
---
More Lanchonete Posts:Lanchonete: