MomenTech Meditates with Residency for Artists on Hiatus (RFAOH)
By MomenTech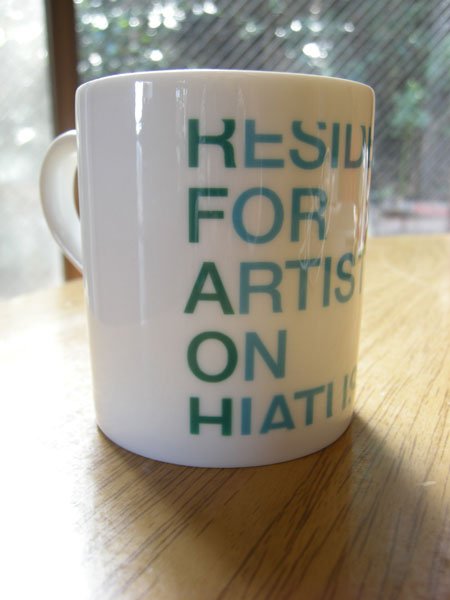 Residency-for-Artists-on-Hiatus-RFAOH
As of November 1, 2013, the experimental production studio MomenTech is on hiatus from any and all creative production for a six-month period as they engage fully with a specific on-hiatus activity: a daily meditation practice. This hiatus is being done through the new virtual residency program Residency for Artists on Hiatus (RFAOH), founded by Toronto-based Canadian artist Matthew Evans and Tokyo-based Japanese artist Shinobu Akimoto.
MomenTech's hiatus residency also includes meditation research, data collection and progress updates posted to the RFAOH website. MomenTech will also be hosting online group meditation sessions that will be free and open to the public.
This investigation into meditation continues MomenTech's interest in the practice, which began in 2010 with Field Experiment, an interactive, site-specific audiovisual project that explores meditation, self-hypnosis, the media and our cosmic origins (via Cosmic Microwave Background Radiation, or CMBR) by asking participants to imagine a field after having stared into live television static for a period of 10 seconds. Field Experiment was selected by the Behring Institute of Medical Research to be a part of their first publication for "Placebos for Art," a long-term research project investigating the influence of "art-based placebos" on public health.
Meditation was also a theme in MomenTech's 2011 project Mandala-Tanque, in which pétanque competitors are invited to play a game on the surface of the pétanque court on which a Tibetan Buddhist sand mandala has been drawn. The project was selected for inclusion at the 2011 Dumbo Arts Festival.
A total of six artists have been selected to participate in RFAOH's inaugural residency, which runs through the spring of 2014. In addition to MomenTech, the artists are Milena Kosec (Slovenia), Batool Mohammed (United Arab Emirates), Farid Rakun, (Indonesia), Karen Zalamea (Canada) and Honey Biba Beckerlee (Denmark).
To contact MomenTech, please email: m01123581321345589144@gmail.com.
Residency for Artists on Hiatus is seeking a host organization who may promote the residency through their own website and assist in funding the program. The amount of the stipend paid to the residents as well as the format of the final publication will be contingent on this funding. To support the residency, RFAOH is selling a limited edition porcelain mug. To view and purchase, please visit: http://residencyforartistsonhiatus.org/shop.php. For other ways to help, please contact RFAOH at http://residencyforartistsonhiatus.org/contact.php
ABOUT RFAOH
Residency for Artists on Hiatus (RFAOH) is a virtual yet functioning residency available to artists who, for one reason or another, are not currently making or presenting art. The residency will exist in the form of a website only, and the resident artists will be selected based on their proposals of "on-hiatus" activities (or non-activities) through open calls. Selected artists will be represented on the site by a dedicated page on which they may post periodic reports on their endeavours during their residency. A modest stipend will be awarded to successful applicants to assist in their on-hiatus activities (or non-activities). At the conclusion of their residency, participants are expected to submit a written report along with other relevant documentation on how they benefited from or were otherwise influenced by this opportunity. RFAOH plans to publish an annual report as a full-colour catalogue of the paticipants' non-art endeavours.
http://residencyforartistsonhiatus.org/
ABOUT MOMENTECH
MomenTech was founded in 2010 by American conceptual artist Reynard Loki and Polish multimedia artist Maciej Toporowicz. In 2013, American filmmaker Mika Johnson, the founder of experimental film company Art+Practice, joined the group. MomenTech is a New York-based experimental production studio that coined the term Augenblicksmus (a neologistic variant of the German word "augenblick," meaning "in the blink of an eye") to describe a creative principle based on the primacy of the moment. MomenTech uses historical/pop culture remixes, instructional works, covert public interventions, user-generated content (UCG) and user-assisted content (UAC) to explore transnational progressivism, post-humanism, neo-nomadism and futurism—and provide innovative solutions to leaders, teachers, curators, producers, directors and organizers looking for advanced methods to engage the public on the questions encountered at the intersection of education, politics, science, technology, arts, culture and sports.
MomenTech's projects have been presented around the world, including: HOME Project, Ground.Arts and Art Start (New York, 2013); 48h Neukölln Festival, PICNIC Art & Music Space (Berlin, 2012); ITCH Magazine (South Africa, 2012); Fontanian Open Studios 2012 (Hong Kong, 2012); "Strategies for Public Occupation," Storefront for Art & Architecture (New York, 2011); "Ethnographic Terminalia," Eastern Bloc Center for New Media and Interdisciplinary Art (Montreal, 2011); Dumbo Arts Festival (Brooklyn, 2011); "mailto:," Drift Station (Lincoln, Nebraska, 2011); "April Fools' Show," SpaceCamp Gallery (Indianapolis, 2011); Magmart International Video Festival 2011-2012, VII Edition (Naples, 2011); "Placebos for Art," Behring Institute for Medical Research (Dresden, 2011); "Escape," 6x6 Media Arts (Athens, Georgia, 2011); New Media Daet Digital Arts and Technology Festival (Camarines Norte, Philippines, 2011); "An Exchange with Sol LeWitt," Cabinet Magazine, (Brooklyn, 2011); "3 Walls on Wednesdays" (Athens, Greece, 2010); 7 Billionth Person Project, Yale University (New Haven, Connecticut, 2010); and Field of Dreams Festival, Bruce High Quality (Brooklyn, 2010). Their International Public Space Library (IPSL), inaugurated in New Orleans in 2010, is an ongoing global interactive public space project based on a growing collection of anonymously donated books that have been placed in public locations around the world.
---
More Articles: