Todd Lester writes a monthly blog post on RU's Dialogues detailing the preparation and implementation of Lanchonete.org, a 5-year residency project in Sao Paulo.
Lanchonete Events: Artists Engaging Gentrification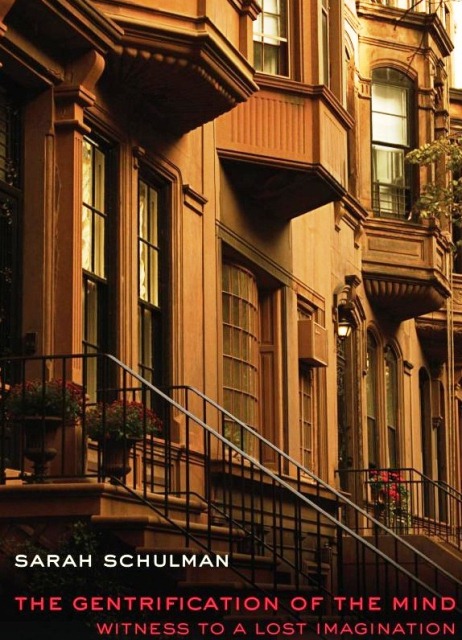 sch
Do you question your role in the gentrification of your neighborhood? Is it possible to be a champion of neighborhood growth and change while not being complacent about negative side-effects it brings to bear on segments of the community?
You are invited to a set of events on January 9 and 10 in Manhattan (287 Spring) and Brooklyn (Brooklyn Museum) respectively. These are a part of a five-year project focused on the city of São Paulo and the role of artists as agents of change in complex urban environments. The project is called Lanchonete.
1. Meet the author of The Gentrification of The Mind: Witness to a Lost Imagination, Sarah Schulman, and talk to her about the book while visual artists Brian Halloran and Niki Singleton respond through performance and installation to an issue that all New Yorkers contend with … gentrification.
Wednesday, January 9th 7pm at 287 Spring.
RSVP for event and sign-up for book club at saopaulolanchonete@gmail.com.
In her memoir, Schulman recalls how much of the rebellious queer culture, cheap rents, and a vibrant downtown arts movement vanished almost overnight – replaced by mainstream consumerism – as a consequence of the AIDS crisis.
2. Gentrification and Globalization, a panel at the Brooklyn Museum at which representatives of FUREE, 596 Acres, and the Laundromat Project will join Sarah Schulman in conversation; Moderated by Todd Lester.
Thursday, January 10, 2013 at 7 p.m.
Martha A. and Robert S. Rubin Pavilion, 1st Floor
Click here for more details and RSVP.
See an interview with Todd Lester on the making of Lanchonete.
---
More Lanchonete Posts:Lanchonete: