Interview with Olivia Plender
By Johan Lundh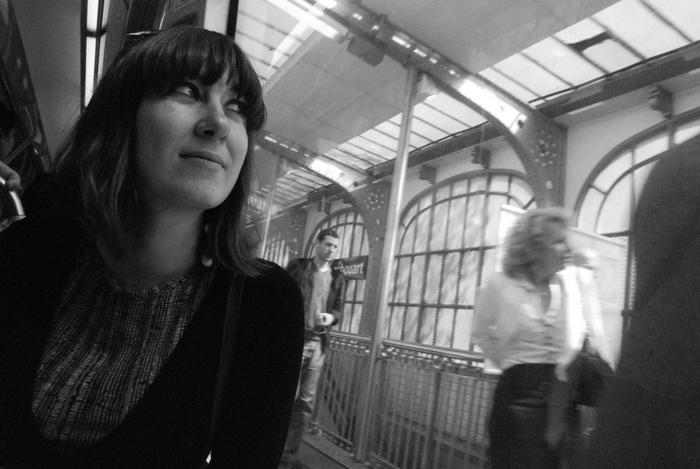 OliviaPlenderphoto-1
Olivia Plender is a British artist based in Berlin. At the heart of her practice is historical research. Plender has dealt with topics ranging from the early history of the BBC to modern Spiritualism. One of her more well known projects concerns The Kindred of the Kibbo Kift, a Boy Scout-like British youth movement of the 1920s that began as a left-wing outdoor education initiative with beliefs and ideas such as play as an important component of even adult learning, gender equality, theosophy, nudism, and vegetarianism. Increasingly, Plender is inspired by the ideas of the Kibbo Kift and other related alternative communities such as Monte Verità, and is conducting experiments in collectivity and community with a view to some day establishing a new creative commune. Our conversation began at The Banff Centre in August and finished over email in November of 2010.
Johan Lundh: You are one of the artists I know that have participated in most residencies. To put it simple, why did you end up doing so many residencies?
Olivia Plender: I started doing residencies about six years ago, as they are one of the few ways of funding a research-based practice. As an artist I don't often engage with the art market so I don't usually make an income from sales of art works, in addition to which there is still a widespread culture within public institutions of not paying artists fees for exhibitions. Researching and making art works takes time, residencies are one of the only contexts in the art world where that fact is acknowledged and artists are remunerated at a level that begins to reflect the amount of labour involved. The other bonus is that, with the better residencies, there is an institutional support structure and if the residency is in a university context you also have access to a library and a research community.
Johan Lundh: I agree that residencies can be one of the best ways for artists with research-based practices to travel and create new works. However, almost all residencies are aimed at supporting individual artists and not groups or collectives. A lot of research-based practice is also collaborative, drawing from multiple disciplines and perspectives. Another thing you have pointed out, is most residencies don't to offer artists the serves of a translator to help them navigate foreign archives or engage with locals. As someone who both works research-based and collaborative, have you felt that this has posed problems for your practice?
Olivia Plender: Yes, despite having said all of the above I do feel that the system of residencies needs to be reformed. In addition to the problems that you mentioned they tend to be very short term and so the level of engagement with a city or context is fairly superficial. Residencies often work with the expectation that the artist will produce something site-specific but usually do not provide the conditions that would make this possible. In relation to the question of language I think that the residency system still works with a set of modernist assumptions about art being universal. I have never participated in a residency that funded a translator and, in fact, when I have requested help finding language lessons, it has always been greeted as a somewhat unusual request. If I can compare what I do as a research-based artist with a visiting academic within a university, there is certainly a more realistic approach within the academic system to the language skills needed to access particular archives or speak with specific communities. The assumptions of the residency circuit are that all you need is a passport, a lap top computer and the ability to speak English.
The residencies that I have preferred in recent years have been more workshop type situations which have facilitated collaboration with a group of artists, for example the project Agulhas Negras organized by Ellen Blumenstein and Carla Zaccagnini in Brazil, in 2008. In that instance we were 15 artists, roughly half of whom were from Latin America, the other half being European. The dominance of English was a problem for those who were not English speakers, and so after some discussion we tried to create a multi-lingual situation where everyone translated for each other. It was very experimental and we spent an intense month with each other in order to collaborate, have discussions and read different texts together. As a result I felt that I was able to learn far more than I would have if I had been on a residency in Brazil by my self, but this kind of situation is not part of the usual model.
Johan Lundh: Last summer you also organized a residency at the Banff Centre, Beyond Former Heaven (or the Institute of Surrealist Ethnography). According to the description of the program: "This residency will encourage participants to work, live, play, and think collaboratively and is based on the view that experimentation should not simply be confined to the safe space of art practice but can also change our social relations. The main focus of activity will be to open up the idea of what research can be, approaching it as a performative act in itself." As someone how had participated in a handful residencies prior to this one, I felt like it was quite a different experience. Is it fair to say that Beyond Former Heaven was a testing ground for new approaches to research-based practices and residencies?
Olivia Plender: Yes definitely. Perhaps this kind of residency structure is more likely to be found within the theatre or dance worlds as the emphasis in those fields is usually on group work. At Banff I wanted to build on the experience in Brazil and further develop the model of a residency that facilitates artistic collaboration between a fairly large number of people. I think this way of working presents challenges to the assumptions within the art world about authorship. It was a kind of experiment in communalism and I ran it much like a free school, where everyone was asked to contribute ideas, reading lists, organize activities and share their knowledge with the rest of the group. With regard to the research side of the project we had a wide range of approaches as many of the artists had also been trained in other disciplines, such as economics, biology and dance, which brought different methodologies to the table. Personally, I was interested in borrowing ideas from Mass Observation, a British social science project from the 1930s who combined anthropology with Surrealism to produce a 'poetics of the everyday'. Subsequently we pushed the boundaries of what research can be quite hard, ranging from the rational (e.g. an interview with the town mayor) to the irrational (such as attempts at astral projection), in order to explore radically different paradigms of knowledge production. I think the challenge for most people was to take the emphasis away from production and place it firmly on experimentation, as most artists are trained to work in a very outcome oriented fashion. By and large the experiment seems to have paid off, though, as there seems to still be an appetite within most of the group to find or perhaps create other contexts where we can continue working together.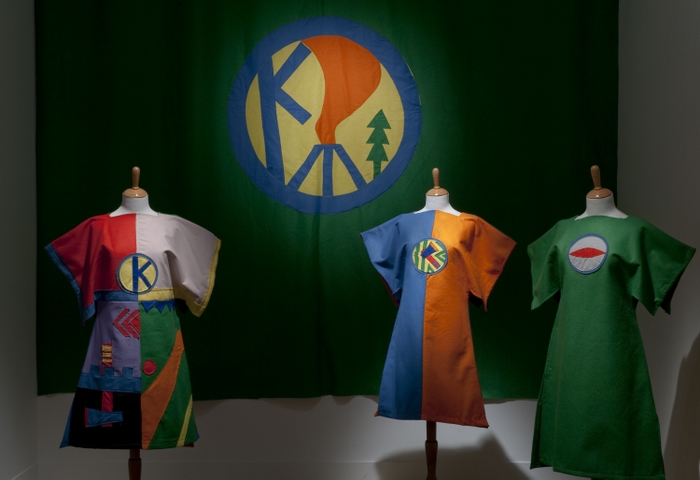 - 'Machine Shall be the Slave of Man but we Shall Not Slave for the Machine', Installation, Tate Triennial 2009, Tate Britain.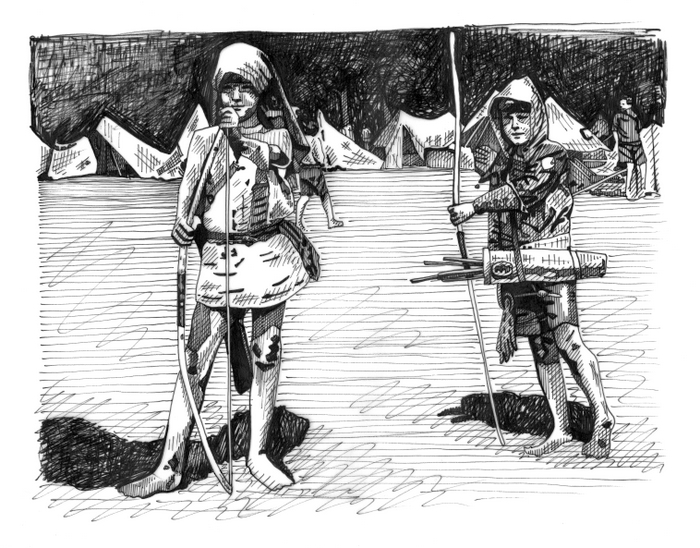 'Bring Back Robin Hood', video still, 2009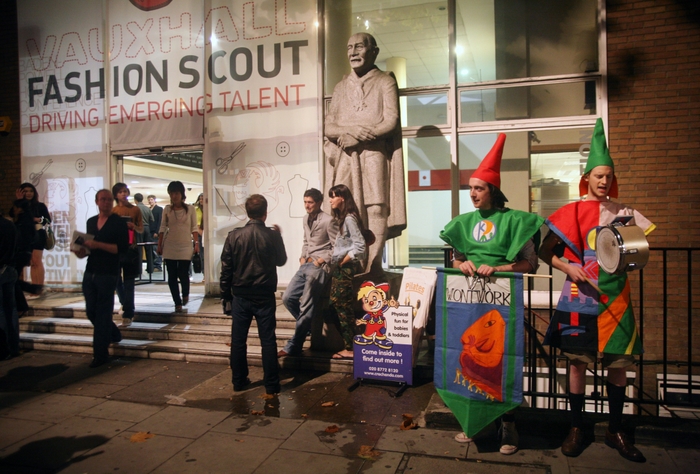 'In Search of the New Republic (or the tables turned), performance, Serpentine Gallery, London 2006.
---
More Articles: