Interview with Kitty Scott, The Banff Centre, Banff, Canada
By Johan Lundh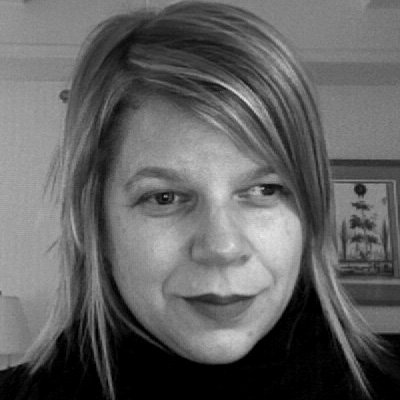 KittyScott_photo
Curator and writer, Kitty Scott is since 2007 the Director of Visual Arts and the Banff International Curatorial Institute, at The Banff Centre in Canada. Previously she was chief curator at the Serpentine Gallery, London; and Curator, Contemporary Art at the National Gallery of Canada. She has written extensively on contemporary art for catalogues and journals including Parachute, Parkett, and Canadian Art. Recently, she organized the curatorial symposium Trade Secrets: Education/ Collection/History at The Banff Centre and edited the forthcoming publication Raising Frankenstein: Curatorial Education and Its Discontents.  She is visiting professor for the Curatorial Practice Program at the California College of the Arts, San Francisco; as well as an adjunct professor at York University, Toronto; University of British Columbia, Vancouver; and University of Ottawa; Ottawa. Our conversation took place at The Banff Centre in august of 2010.
Johan Lundh: According to Trans Artists, a comprehensive search engine, there are currently more than 1000 artists' residencies worldwide. Most of them have started since the mid-90s. To put it simply, why do you think that residencies are becoming increasingly popular?
Kitty Scott: Well there are two ways to think about this phenomena: one way is cynical and the other optimistic. I will start with the cynical perspective: if you imagine a triangle, and at the top are all the most successful artists while everybody else falls toward the bottom. Currently, thousands of people graduate from art schools every year, and there are very few spaces at the top. In this sense, residencies are a middle ground for these recent graduates. A more optimistic answer is that a program like the one at The Banff Centre provides a temporary escape from the market-driven economy. If you envision the triangle again, with the market sitting at the top, you quickly realize that it can't accommodate everything either. While it might be nostalgic to think about art as autonomous from the rest of the world, particular kinds of residencies do offer a relative autonomy in the form of a safe space, a protected space, outside of the market system.
Johan Lundh: As a curator you have largely worked in galleries and museums. What is the relationship between your gallery/museum practice and the one as Director of Visual Arts at The Banff Center?
Kitty Scott: There are a number of things I can speak to here. I think of the Visual Arts department at The Banff Centre as a kind of "pre-curatorial" space. By this I mean that artists are engaging in research and new ideas here; it is more about process than product. Curators will learn about this work later, so that is what I mean by "pre-curatorial". I have decided, though not exclusively, to accept fairly young and internationally diverse artists to our thematic residency program. Banff is a place at some remove from the world and a great place to process ideas and build international networks. I hope that an artist's experience here continues to resonate for a long time.
The galleries and museums where I have worked were institutions that limited your activity if you were in the position of a curator; my role here is more like the director of an art school. At The Banff Centre I initiate approximately six thematic residencies a year, oversee at least 5 exhibitions and the attendant public programs and publications as well as organize think tanks and conferences for artists and curators. Here, I work with and have the opportunity to meet hundreds of artists and a number of curators every year.
Perhaps selecting an artist to lead a residency is a little like thinking about selecting an artist for an exhibition. I spend a lot of my time thinking about artists who might want to lead a residency. I'm looking for artists who have a very strong practice, can operate in this specific sphere and are interested in mentoring those who will participate. Not all artists are social beings; a residency leader is ideally a social and communicative person who is willing to go for dinner or say, hike with the participants. Of course, the latter would not be something I would be looking for in an artist who I might want to make an exhibition with. Ultimately though I am looking for someone who has a relevant way of working. This is foremost in my mind when looking for someone to lead a residency and this is the same for an exhibition.
With respect to the make-up of the residency – the actual participants – they are selected on the basis of a number of factors. First I look closely at their work and where they have exhibited and then I have to think of the group as a whole and balance such aspects as age, education, gender and nationality, as I have to consider the collective experience for the group. I want to select the best people that apply but I also want the group to be functional and dynamic. In this sense, the residencies are curated to some degree.
I am leaving out the importance of the role the residency leaders play in the selection of participants. Often they have ideas about the kinds of artists they want in their programs. So this is another voice that contributes to how we choose artists for our programs.
Johan Lundh: In a small place like Banff there isn't much of an audience for contemporary art. It seems like the shows and conferences mostly are attended by the artists and curators in residence. I imagine that this allows you to be more experimental, when you don't have to accommodate a large audience with blockbuster shows.
Kitty Scott: We don't face the same pressures that large museums and galleries do. When I started here, I thought of the Walter Phillips Gallery in quite a traditional way, but soon I began to think about it differently. The tourists who come to Banff are here to hike or to ski; however unlike a town such as Aspen where there are many collectors of contemporary art, contemporary art is not part of the equation of their visit. We do, of course, attract some tourists to the gallery but the space is mostly visited by the campus audience and those that live in the Banff/Canmore/Calgary/Bow Valley region. We have an active program for this larger public including school children. However, given our small size and location we are not pressured to do blockbuster shows with celebrity artists. I have always been committed to artists with relatively experimental practices, and to situations where I can work with the artist to realize something new – Ragnar Kjartansson's five-screen video projection, The End—Rocky Mountains (2009) which we produced here for the Icelandic Pavilion at Venice would be a good example. In this way much of what we do at The Banff Centre is seen on an international stage. However, back to Banff, yes the gallery and residencies offer a place off the beaten track. If as an artist you fail and/or make a terrible show, it is not the end of the world. It is a safe place to fail. Artists need such safe environments.  Keep in mind artists have been coming to the Rockies and Banff, in particular, for a long time. It is an important place for them first and foremost.
Johan Lundh: What are you able to offer at The Banff Center that you couldn't in the gallery/museum system, and vice versa?
Kitty Scott: The Banff Centre is a fantastic place. I can lead the agenda for the most part. Again, most museums and galleries are driven by the market economy to one degree or another, and I think this mentality has led to a decline or crisis of sorts in the Western art world. I like museums and galleries, but especially before the crash many of them were over-invested in spectacular projects geared towards increasing audiences at the expense of the more serious things such institutions can accomplish. In Canada there is also still a drive toward building iconic art museums. I hope those involved develop more sustainable values with respect to the kind of architecture they want for a new museum. The country has ultimately become more American with respect to how we manage culture. I'm not so interested in these kinds of activities at the moment but I do seem to think about them. Perhaps I gain most pleasure by working closely with artists and curators who are realizing new projects, be they artworks, articles, books or exhibitions.
Johan Lundh: What has struck me during my time here is how collaborative this program has the potential to be, allowing artists and curators to form temporary communities for the duration of the residencies, which may or may not be maintained when they are over.
Kitty Scott: The Banff Centre's Visual Arts thematic residency program is unique. The staff serves you: they feed you, clean your room, make your bed, you have a large studio, a mentor and great participant peers – it's really quite luxurious if you think about it! Not only that, this program is artist driven. The artist-faculty leads the programs and chooses the guests and the artists and curators who participate in the residencies decide how they want to spend their time here. Ultimately, if a participant comes here and produces little that is fine with me. Often it is not until a much later date that he or she realizes what exactly happened here.
---
More Articles: