Todd Lester writes a monthly blog post on RU's Dialogues detailing the preparation and implementation of Lanchonete.org, a 5-year residency project in Sao Paulo.
Generating Texts & Doodles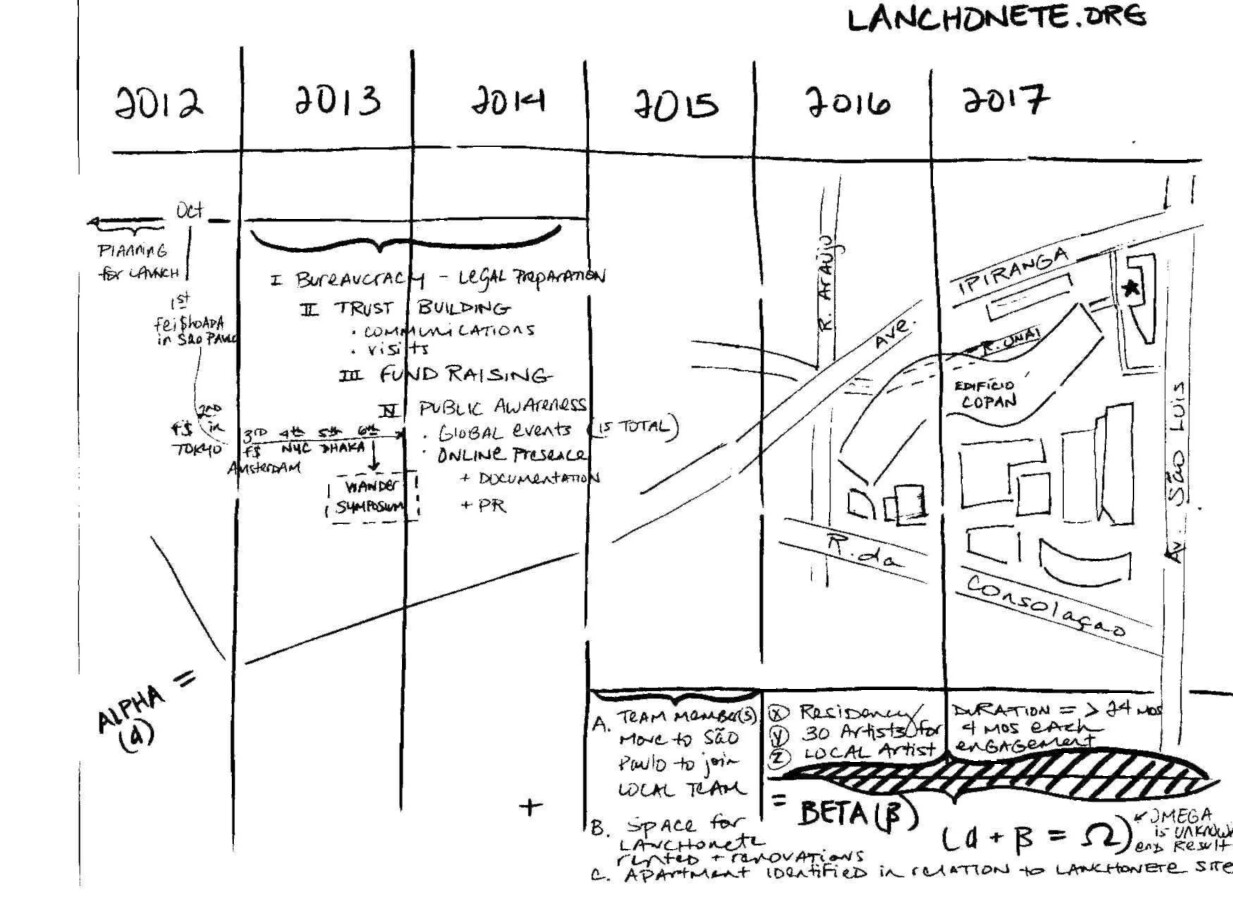 scans-todd-slide-mindmap2
In the process of firming up 'official' text and designs representing the Lanchonete project, I find that I'm writing and drawing variations each time an opportunity arises.  For example, an application to Asociación de Arte Útil; an article for the Sarai Reader; responses to a questionnaire by Jan Willem Schrofer; Res Artis panel proposal; Brooklyn Museum treatment; text for the New Museum IDEAS CITY street fest; an application to Speculating on Change, the 20th Image Symposium of the Regional Government of Madrid at CA2M Centro de Arte Dos de Mayo; and many versions of the featured timeline.
---
More Lanchonete Posts:Lanchonete: