Todd Lester writes a monthly blog post on RU's Dialogues detailing the preparation and implementation of Lanchonete.org, a 5-year residency project in Sao Paulo.
fei$hoada five –> destination dhaka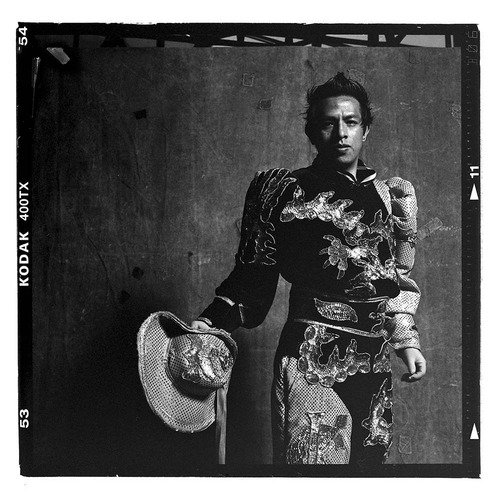 lv_dhaka
Paulistano photographer, Leandro Viana has just exhibited his photo essay on Bolivians living in São Paulo at the VII Chobi Mela International Festival of Photography in Dhaka, Bangladesh.  The theme of this year's festival was fragility.  
Back when the idea of (and template for) itinerant events as a lead-up to the Lanchonete project emerged, I reached out to some colleagues in São Paulo.  I needed to find the photographer I'd met in 2008 at the Conectas Human Rights Colloquium ... he was the official photographer for the colloquium, and at some point he pulled me aside to show me his (other) work with the Bolivian community in São Paulo.  They reminded me his name and told me that he had just moved to New York City.  I emailed him and shared a brief outline of Lanchonete and admitted that it was - in part - his photographs that clued me into the plight of marginals living in São Paulo and thus inspired me to develop a project of artistic witnessing focused on and functioning in that same space and context.  Shortly thereafter we met for coffee.  We re-connected and caught up after four years.  I told him I wanted to be in dialogue with him on the Lanchonete project and offered to help where I could as he acclimated to a new city.  Interestingly, he confided that he now understood more than ever what Bolivians must go through in São Paulo as the halcyon first days of coming to NYC had passed and now the reality of being an artist in a city where he didn't yet have the right to officially work was setting in.  I told him that my work with freeDimensional had clued me in to that experience and reiterated my offer to help if and when I could.  I went out on a limb and told him about an idea that was still forming:  Lanchonete would have satellite events around the world, and - while each would be autonomous - they would be opportunities for participating artists to help shape the overall project.  I'd already looked at the website for the 2013 Chobi Mela International Festival of Photography and knew that his work on Bolivians in São Paulo fit its theme of 'fragility'. Would he be willing to submit his work to the festival in the service of defining the itinerant event template and promoting the Lanchonete project, I asked.  Since I didn't (and don't) have a budget, I offered that if his photos were accepted that I'd help him find a travel grant to go to Dhaka, but that I couldn't guarantee 100% success in finding one.  He was excited by the idea and agreed to submit his work by the deadline.  Shortly thereafter we learned that they were accepted.  Together we wrote an application to the Prince Claus Fund's travel grant program and without a day to spare he got the go-ahead in just enough time to get his visa for travel to Bangladesh.  I haven't yet seen Leandro since his return to NYC, so I don't even know where he stayed while he was there and all the experiences he must have had.
One thing that is clear is that social capital, trust and bartering of non-financial value are emerging as important themes in the Lanchonete project through each new event.  While this is overt and explicit in the guiding question for the fei$hoada series, How do we live with money? it is becoming increasingly apparent in the administrative space of the project as well as functionally attracting and interacting with participating artists, such as Leandro.  Leandro went on to fully (and beautifully) document the entire creative process of fei$hoada #4 in NYC.
Here, Leandro describes the work he took to Dhaka:
Bolivia in São Paulo
Every month thousands of Bolivians arrive in the city of São Paulo. They join other South Americans from Peru and Argentina and bring with them the hope of new opportunities and the promise of a new life.
Along with hopes, these immigrants bring a willingness to do any kind of work in any kind of place. With this attitude they become completely vulnerable to the city and consequently, to their employers.  As 'illegal' persons (because they typically don't have permission to work) they find themselves in sub-human conditions that they cannot avoid or fight against due to their lowly status.  They submit to these conditions in order to get inside a new system with the expectation that it is better than the ones they've come from…
On the other hand, when they dress up in their traditional clothes and trappings, a proud satisfaction emerges and their posture transforms as they face the camera.  Boldness and vagueness jump out at the viewer simultaneously as if a defiant attempt to appear neutral in the face of hard conditions of this new society. 
---
More Lanchonete Posts:Lanchonete: