Todd Lester writes a monthly blog post on RU's Dialogues detailing the preparation and implementation of Lanchonete.org, a 5-year residency project in Sao Paulo.
2014.4 ~ LANCHONETE.ORG ON POWER
By Todd Lester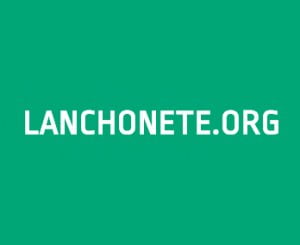 lanchonete_300
In last month's blog on straddling, I offered to share our idea on how a lunch counter, artist residency and related programming can reimagine the urban policy process in the Center of São Paulo … and in the blog on status quo I describe the project's value system. While I assert this humbly and with full knowledge of the evolution of policy thinking in the Western academy, the prospect of a process that can accommodate multiple story lines is one of the compelling reasons for making a project in Brazil.
While, as Chantal Mouffe (2009) argues "the main difference with ancient democracy [and modern] lies in the fact that in larger and more complex societies direct forms of democratic rule are no longer possible; [and] it is for that reason that modern democracy has to be representative" it is the feet on the streets style advocacy – evidenced by the bus fare hike protests of last year and the World Cup protests this year – that the Brazilian government must contend with in adopting and revising its policies, a force that yet emits a whiff of popular sovereignty.
It is hard to argue with urban plans that promise convenience, improved standards of living, and structural (and public space) beautification; however these aspirations are often future-oriented and do not assure that the incremental changes necessary to achieve them will be easy on the population in areas under heavy speculation.  Almost like magic, when government, politicians and urban planners start to consider such projects, commercial interests are drawn like moths to flame, interests that do not normally take humanistic approaches to redevelopment without a system of checks and balances.  As the Center of São Paulo moves directly into the eye of the storm of speculation (similar to New York City's Times Square just before the Guiliani mayoralty), the utility of an art project that does not take a side – on this or that approach – is to accommodate and amplify multiple story lines that convey daily life in the Center of São Paulo, which can serve as a baseline for the aforementioned accountability requisite.
Lanchonete.org recently made an application to the Brazilian government's Rouanet Law provision (for companies to contribute their tax dollars to social and cultural projects) wherein we outlined the details of the artists' experience while in residency. I start to explain this in the status quo blog: the residency consists of four outside artists (three international and one from another Brazilian state) at a time for four months each. At the end of each residency period, there will be a cluster of culminating events that take various (and simultaneous) forms, e.g. town hall meeting, street festival, panel discussion, gallery show, performance and/or happening, with planning support provided by a local curator. We envision that the residual of this culminating 'cluster' will last for approximately one more month beyond the four-month period in various ways, thus overlapping with the arrival of the next four outside artists.
These culminating events are preceded by hundreds of community introductions (the whole first month of each term we are introducing artists and community members to each other).  Additionally they are preceded by three public workshops (that function like town hall meetings, open to the public) on themes of local relevance, e.g. transport, home, water, culture, youth, food.  The workshops will be a half-day long each, either on Saturday or Sunday afternoons in an easily accessible place in the Center.  We anticipate that at least 100 people will attend each workshop, which will be publicized by word-of-mouth and various media ... and everyone is welcome.  Therefore, by the end of the four-month session, hundreds of people will know about the process and there will be culminating events at which they can interact with artists and their work with ideas, issues and concerns from the public reflected therein and juxtaposed with other perspectives.
A newspaper (or zine) will be published at the end of each residency session. The periodic zines work in a few ways. The inside of the newspaper is a poster that has all details of the culminating events, which will be posted around the city in the weeks before the final weekend.  We will hire a local writer to follow the cohort of artists and their local 'insider' artist counterparts through the four-month period and document the entire process. The newspaper's editorial will be based on this documentation of the four-month process; it won't be all about the artists but about the dialogues that ensue - with the artists as catalysts -  on some of the same issues mentioned above (e.g. transport, home, water, culture, youth, food). This content will be blended with first-person accounts from the artists and a design concept by one or more of the participating artists for the poster. We will print at least 1000 copies of each zine, and the content will be on our website in both Portuguese and English.
In addition to the physical restaurant, points of entry to this process include preliminary series of introductions, workshops, print zine, online reportage (with video), culminating events, and residual traces of the process, e.g. debates, interviews, policy briefs, lingering art works and the impact of artist interaction. The media elements of the project will assure a unique feedback loop from citizens to urban decision makers. While the curator is looking inward, helping the cohort of artists build consensus for the culminating events, the local writer will look outward to the community relations that the artists create and maintain. The journalist and curator will work closely together as a consistent support mechanism to the process, making sure that the information accessed and feedback prompted reach a wider public. Lanchonete.org recognizes that policy by the way – coined by David Dery (1999) – or "a policy that is entirely or primarily made by way of making other policies" sometimes has a more immediate and detrimental effect on non-dominant populations that while given seats at a specific policy table, do not often gain access to the corridors of power that connect related tables. By connecting related issues and sustaining critical dialogues in an accessible, physical space contiguous with its surroundings, Lanchonete.org attempts to reimagine the urban policy process. Again, we are just figuring this out. I recently read an article on Community Benefits Agreements that gave me a lot to think on.  If you have ideas, tips and/or hard questions, please send them our way.
Thanks for reading and stay tuned for a forthcoming video interview with Gwylene Gallimard and Jean-Marie Mauclet, artist founders of Fast & French in Charleston, South Carolina, which just celebrated its 30th anniversary. And, if you missed our Feijoada Bang Bang event during the recent Open Engagement Conference in NYC, take a gander at Leandro Viana's photo-documentation of the event.
---
More Lanchonete Posts:Lanchonete: