Todd Lester writes a monthly blog post on RU's Dialogues detailing the preparation and implementation of Lanchonete.org, a 5-year residency project in Sao Paulo.
2014.2 ~ Lanchonete.org on Status Quo
By Todd Lester & Theo Edmonds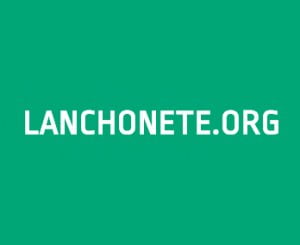 lanchonete_300
This month, Nathalie Anglès, co-founder of Residency Unlimited asks Theo Edmonds of I.D.E.A.S. (International Dialogue and Engagement Art Space) to pose a question to Lanchonete.org.  I.D.E.A.S. began in 2012 as an exhibition project between a small, neighborhood business association in Louisville, KY and Residency Unlimited.  In 2013, the artists were invited to take over the business association transforming I.D.E.A.S. into a contemporary art chamber of commerce—a hybrid entrepreneurial business association/social practice innovation club.  In 2014, I.D.E.A.S. is prototyping new ways for art, technology and entrepreneurship to come together as catalysts for positive social and economic change with art moving beyond cultural asset, and the artist becoming business entrepreneur and civic innovator.
Theo: I know that one of the main questions that the Lanchonete.org project asks is what it would look/be like if artists are empowered to innovate on a large enough scale to interrupt the status quo.  What are you using as a baseline for determining status quo and how will you measure/determine what success or failure looks like?
Todd:  Let me start by detailing what a residency in São Paulo with Lanchonete.org will be like.  Each resident will stay for approximately four months.  They will be in a cohort with three other guest artists (4 at a time with 1 coming from another Brazilian state).  These guest artists will have the option of collaborating with one another but it is not required.  What is required is that the first month be spent getting to know the Center of São Paulo – its citizens, institutions, issues and patterns – and it will be the responsibility of the Lanchonete.org staff to facilitate these introductions.  For this facet of the project, we borrow our approach from apexart's Outbound residency program; however the guest artist then has three more months to continue getting to know the city after the initial month of social introductions and political education in/on the Center of São Paulo.
Whereas we have a range of partnerships with cultural institutions (many of them brick-and-mortar art spaces), the Lanchonete.org residencies are not studio residencies.  These spaces can be used to hold meetings and produce work throughout the residency, and even exhibit that work in a weekend festival that marks the end of each residency period.  However, we expect that our residents will be most interested and comfortable with the city as their studio and stage, and their new acquaintances as their guides to/through the complexity of daily life in the center of São Paulo's massive metropolitan area.  The project employs this approach in the spirit of what I call artistic witnessing.  I'll excerpt a passage from my interview with Kathy Bitetti and Janeil Engelstad in the Make Art with Purpose (MAP) 2013 Workbook (pp 90-97) Field of Action:
By artistic witnessing, I mean the normal rhythm and frequency of a creative person involving his or herself in a community or social issue. Getting to know, building trust, and eventually, synthesizing information for fellow community members via his or her process and art form. If the creative person is an outsider, the decorum of entering the community (or asking permission to join) is essential to the utility of the work. When she or he frames this interaction as art, that framing constructs an ad-hoc community. Thereby, the spotlight of the project invariably shines on a subset of a larger community, one that the artist feels is deserving of engagement. Therein is the responsibility.
There will also be the restaurant or lunch counter for residents to use functionally (for meals) and plan community dinners, since the restaurant is only open to the public for breakfast and lunch.  In descriptions of the project, I say 'restaurant as Trojan Horse'… or more broadly that Lanchonete.org is a five-year project that looks at where capital 'lives', both conceptually and by focusing on a working class restaurant in the center of São Paulo.  This gets to your question about status quo.
Lanchonete.org is located in and focused on an area that is undergoing fast-paced change that both includes predictable gentrification (given its convenience) as well as challenges to this status quo from various sectors of the population, e.g. artists, anti-forced eviction activists, culture workers, community organizers, occupation dwellers and other citizen groups.
In the center of São Paulo, and across the vast city, the lanchonete (or lunch counter) is one of the only remaining places that the upper and lower economic classes share middle ground.  Different than new construction restaurants, lunch counters in the older part of the city typically have open fronts rather than doors, making them porous and easy to enter or pass through.  These ubiquitous pedestrian meeting and service 'spots' and their popular tradition present an alternative to the homogenizing effect of advanced gentrification on public space.  Therefore the Lanchonete.org project enacts a literal process (and restaurant as space of dialogue) that is also a symbolic overture to the possibility of diverse groups and classes co-existing in the urban space.
One of our partners, the Occupation São Joao tells us that collaboration with international artists and cultural producers lends credibility to their approach and use of cultural strategy to 'build a bridge' between people who came to the center when it still had abandoned buildings (seeking a better and more convenient way of life) and those who now 'come down from Paulista' and often hold negative impressions of occupiers, ethnic enclaves, informal groups and low rent payers.   We are working with the Occupation São Joao and our other partners in a multi-year process that may render opaque decision-making more transparent through amplified, multivalent dialogue … and thus enhanced accountability between different camps, which includes those who live and use space in the Center and those who speculate about its future usage.
While being a very local project, the Lanchonete.org project is a reference to the universal phenomenon of centers/inner cities of metropolitan areas (with similar size as São Paulo) around the world for which economic growth sectors exhibit disregard for citizen needs and desires and, often, exacerbate their vulnerability to unpredictable changes in the cost of living.
Regarding the other part of your questions, I actually talk a lot about success and failure in a panel conversation with Art Jones, Elizabeth Grady, and moderated by Paul Ramirez Jonas in the Aesthetics of Doing Series by A Blade of Grass.  The theme of the talk was effectiveness and you can watch the video on their site.  In brief, I think the success of Lanchonete.org will be measured by how effectively we work (and support connections) across socio-economic class levels and areas of interest, which means that we must keep in mind that people who don't benefit from the art world must derive value and meaning from the project in practical and short-term ways that respond to their own needs and desires.  We believe that this consensus approach can produce successes on a variety of levels (individual, institutional, artistic, and so on).  Hmm, failure is a big topic … can I tackle that one next month?
###
I.D.E.A.S. places the artist/entrepreneur in residence at the core of our prototype development and engagement model.  Select artists are essentially coming to Louisville as innovation consultants to non-profit organizations in economically, marginalized communities and also to for-profit corporations that traditionally have no substantive relationship to contemporary art. 
Lanchonete.org invites a group of international artists to reside in, and, thus, develop a relationship with the citizens, institutions, issues and patterns in the Center of São Paulo.  Starting in 2012 as a research process and cultural event producer, the project materializes into a community-owned restaurant by the beginning of 2015 along with the necessary management structure –Associação Espaço Cultural Lanchonete – to assure that the project continues to reflect community desires and the diverse realities of people living in the center of São Paulo.
---
More Lanchonete Posts:Lanchonete: